If you are using the Loyalty Scheme feature with AirPOS Pro you may wish to provide your customers with a loyalty card which will link to their account. You can setup your AirPOS loyalty cards with plasticcardhub.com by going to the link below.
How to create loyalty cards for your business
To link your new loyalty cards to your customer accounts, open up your AirPOS back office and select "Customers" from the navigation on the left-hand side of your screen. This will show you a list of all of your customers.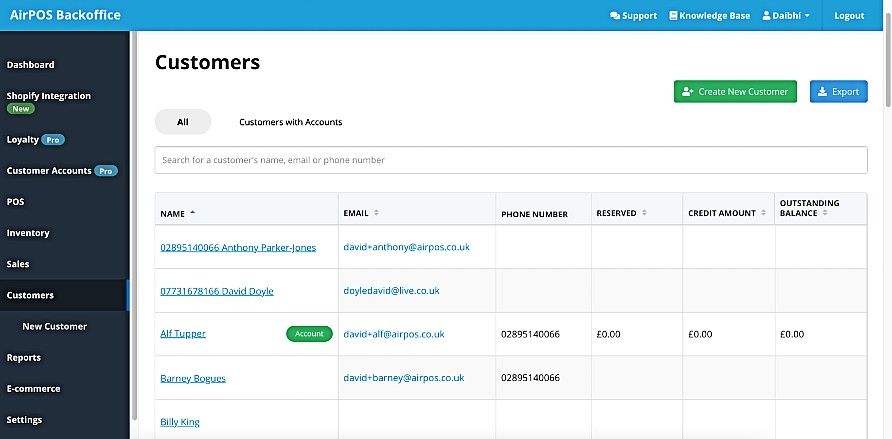 Select the customer you wish to associate the loyalty card with and view the customer's details.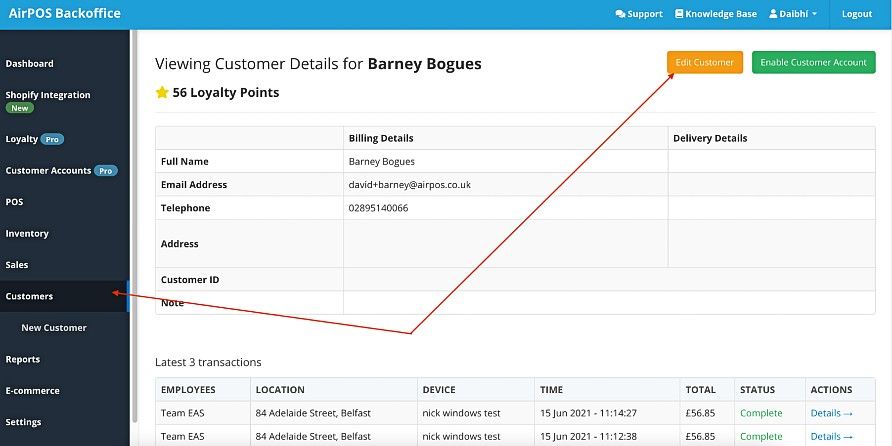 Select the orange 'Edit Customer' button in the top right-hand corner of the screen. This will take you to the customer's information.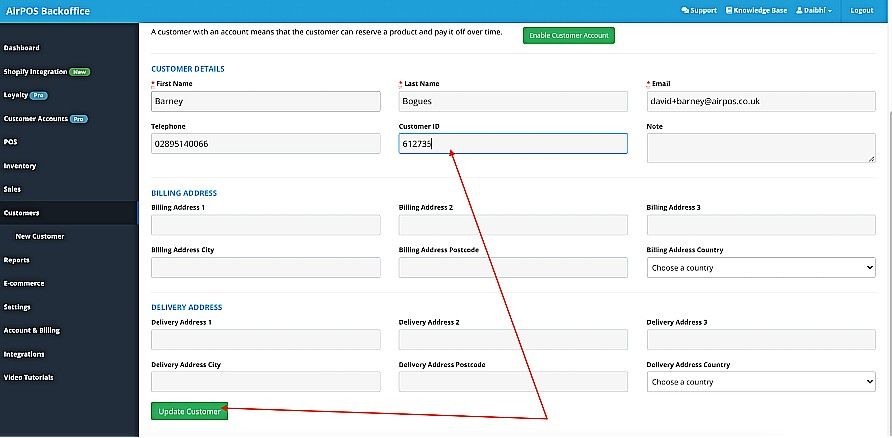 From here you will notice the text box labelled 'Customer ID'. This is where you will enter the unique number that is associated with the barcode on the loyalty card.

Take out your loyalty cards, and pick one for your customer. Flip it over and look for the number located under the barcode.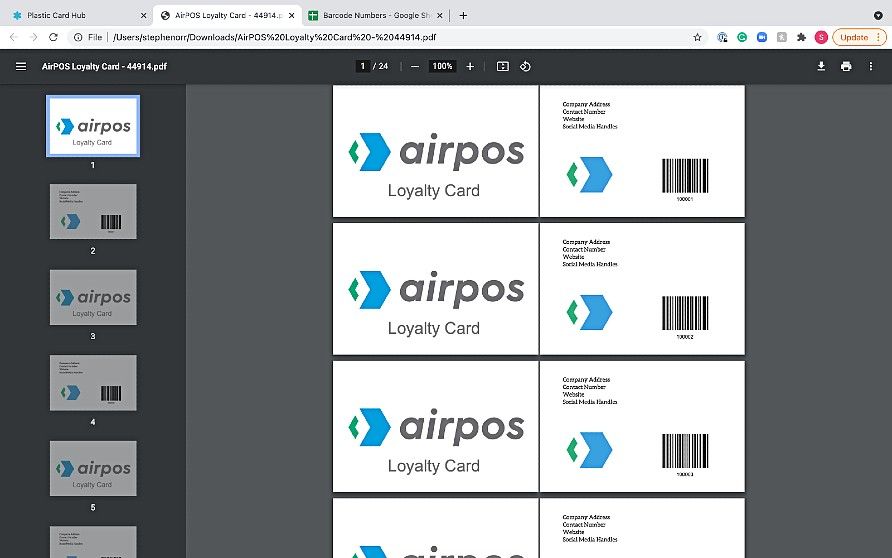 Copy the barcode number into the field of the selected customer account and click the green "update customer" button in the bottom left-hand corner of the screen in your backoffice.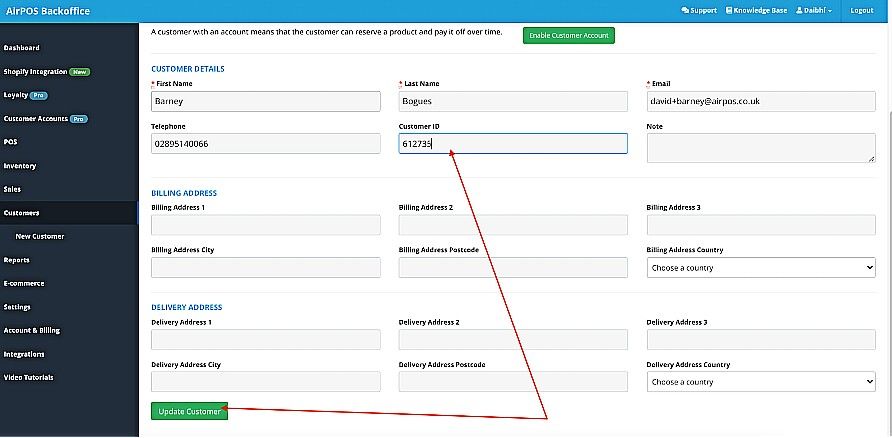 Give the customer their new loyalty card! Now anytime this customer enters the store and makes a purchase, tap on the '+Add Customer' button at the top of the cart, scan the barcode to bring up the customers account to save time and reward your loyal customers.