Having completed your initial setup login to your backoffice here https://backoffice.airpointofsale.com/ using the login credentials (Username & Password) you used to create the account. You'll be brought to your backoffice dashboard which looks like the screen shot below where you'll see a button 'Download AirPOS App'.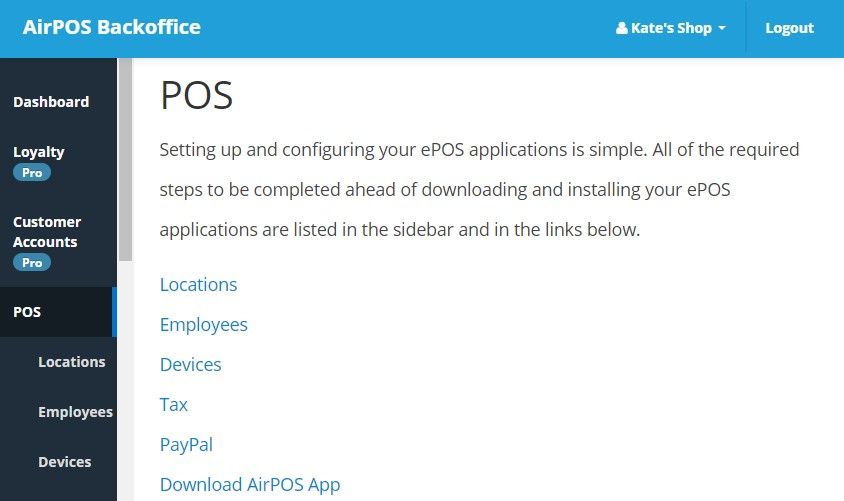 The screen will refresh and look like that below. Tap on the link to download AirPOS for Windows.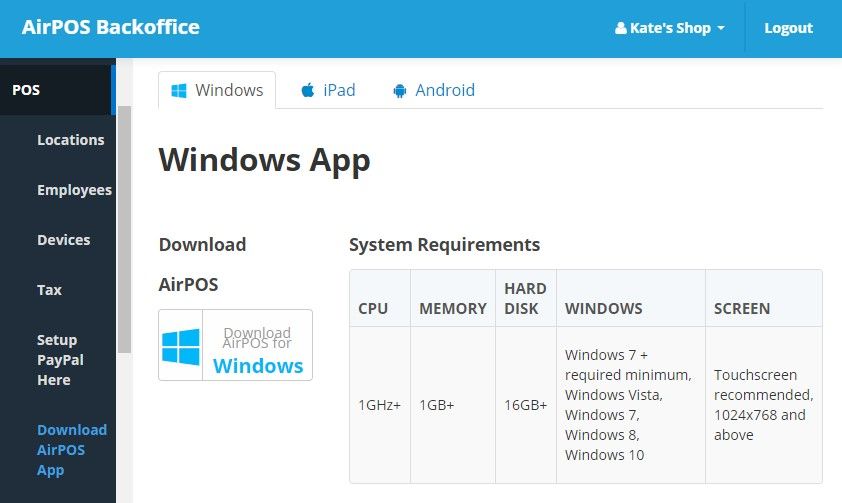 Once downloaded and installed simply login with the same credentials that you used to create the account.
This is also how you will install updates to the AirPOS application on Windows. The update, when you tap on the link above will install over the existing installation. Please do not uninstall AirPOS before applying an update.