Star TSP100 Printer Support and Drivers for Windows.
The Star TSP100 is a unique receipt printer offering innovative functionality yet remaining one of the most cost effective POS printers on the market. The following two links will help you to download the driver and install the Star TSP100 Printer on Windows
Download TSP100 futurePRNT Software Lite
The default mode for these printers is 'Star Line Mode'. You need to change that to 'ESC/POS Emulation'. It is necessary to enable this setting to ensure printouts are parsed accurately.
Having installed the driver and software for the TSP100, from the Start menu in Windows click in 'All Programs' > Star Micronics > TSP100 > Configuration Utility TSP100 as shown here.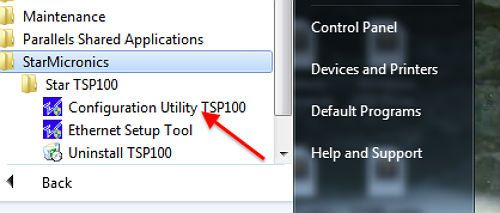 When you double click on the utility, it may take several moments and seem to not be doing anything, but a small modal window appears. Highlight ESC/POS Mode and click OK.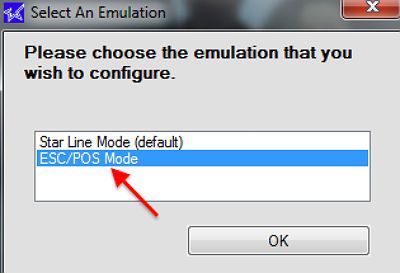 After a moment the configuration utility will open. In the left hand navigation panel click on 'Print Job Routing'.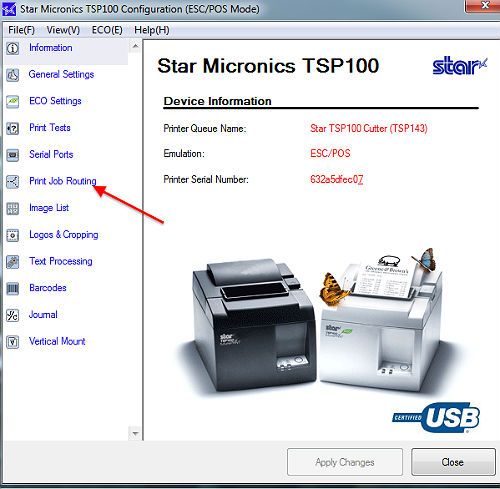 A new screen will appear. Ensure that the box at Enable ESC/POS Routing is ticked as seen here. If the box is left unchecked, some applications may use 'Star Line Mode parsing', resulting in corrupted printing.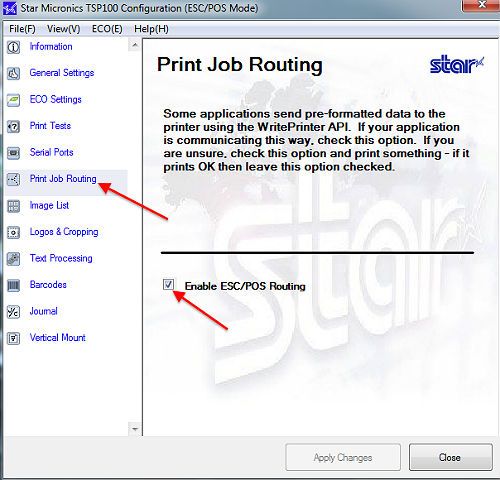 Adding a Logo to Receipts.
While in the Configuration Utility Click on General Settings near the top left of the screen. When the general settings screen opens click in the drop down box beside Print Width and ensure 72mm is selected.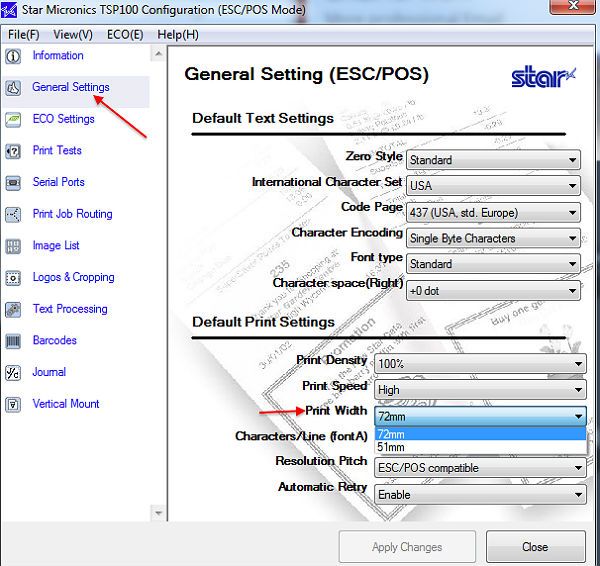 Press the apply changes button and close.
Your printer is now setup on your Windows machine and it remains only to configure it on AirPOS. Open the AirPOS application and click or tap on the settings cogwheel at the top of the screen. From the left margin select 'Peripherals'. When you press the green 'Add Printer' button a popup will appear showing all printers setup on your Windows machine. Click on the printer you wish to add and press the 'Next' button as seen below.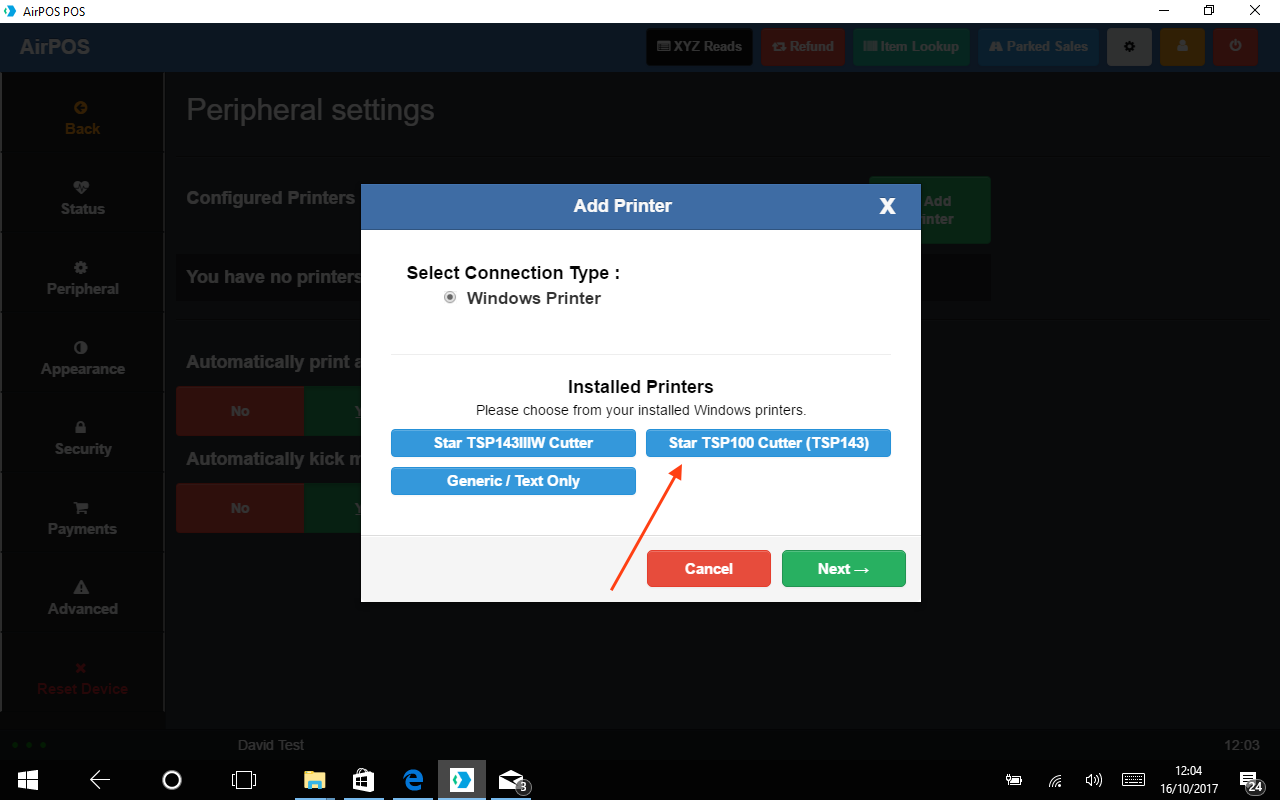 A new popup in which you select the printer type will appear. Select the "Star TSP650 or TSP - 100 series" option and then press the 'Use this printer' button to save your settings.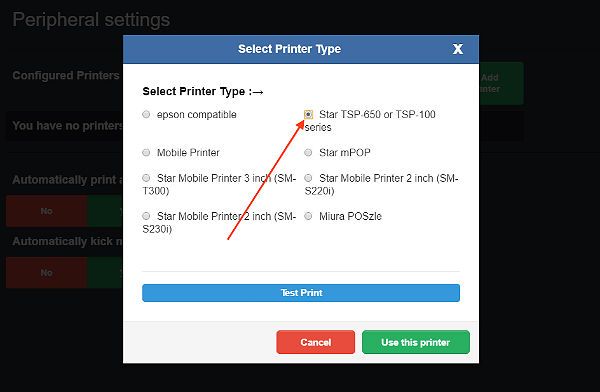 Finally close and start selling!