How to Generate a Report of Your Sales by Category in the AirPOS Backoffice
A visual report of your Sales by Category can be found in the AirPOS backoffice. Click on 'Reports' and then 'Categories' in the left-hand navigation margin, followed by clicking on 'Sales by Category' to view the default report.
In the example below we've chosen a daterange of the 16th of March to the 8th of April but you can choose any timeframe that works for you. You can see that the graph gives a visual representation of the Sales by Category in that chosen period whilst underneath there is a table of your sales in each category.
Graphical View of Sales by Category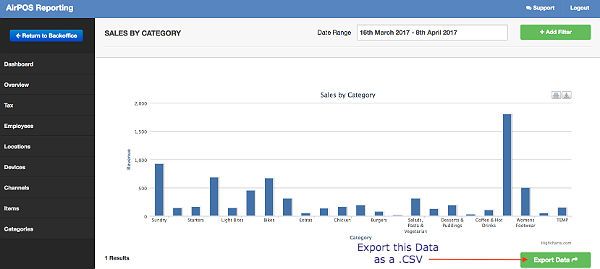 The above image shows the bar chart for the sales by category in our fictional account for the selected daterange. This is also shown in a table as seen below and the data can be exported as a .CSV file which you can open in a spreadsheet.
As with any of your reports you can add filters to view sales by category for each location, device, employee, item and category. Just tap or click on the '+ Add Filter' button at the top right of the screen as shown below.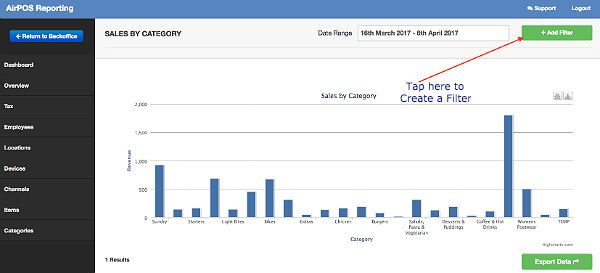 You'll see a popup in which you choose what you would like to filter by. In this instance we're going to look at the sales by category for our 'Pop Up Shop' location so we select location as the filter as shown below.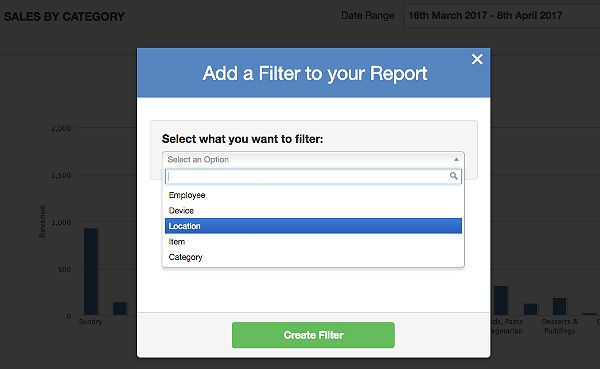 You'll then be prompted to select which location.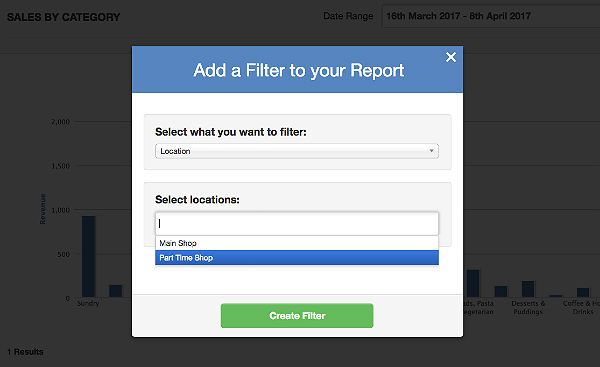 When you've chosen your filter criteria just tap on the 'Create Filter' button and your report will be filtered accordingly.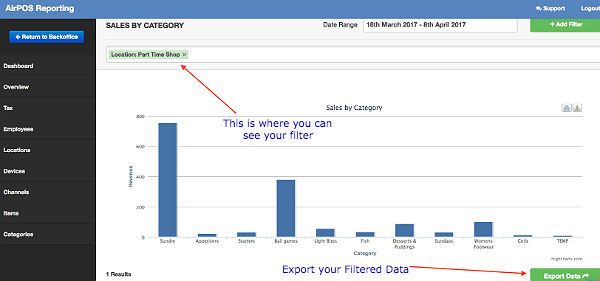 Again, this filtered report can be exported as a .CSV file by tapping on the 'Export Data' button.