AirPOS Pay is AirPOS fully integrated card acceptance powered by Stripe. Setting up AirPOS Pay is easy, to get started follow the AirPOS Pay link in the left-side navigation of your AirPOS back office.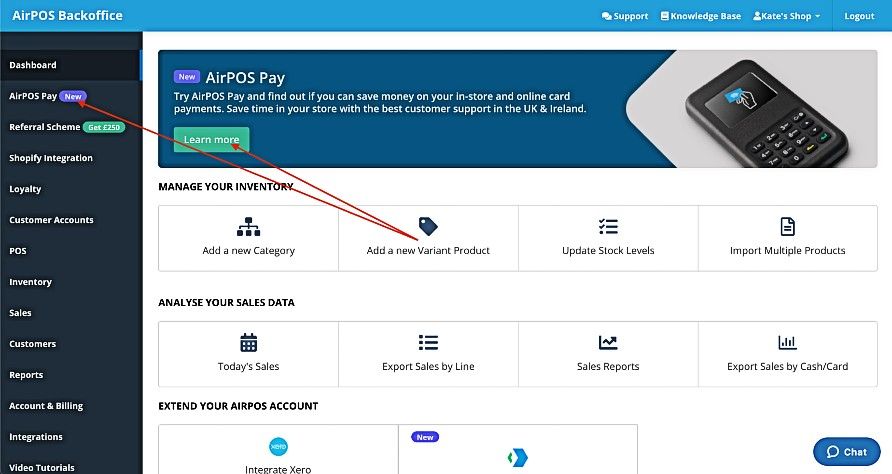 Next select AirPOS Pay from our list of integrations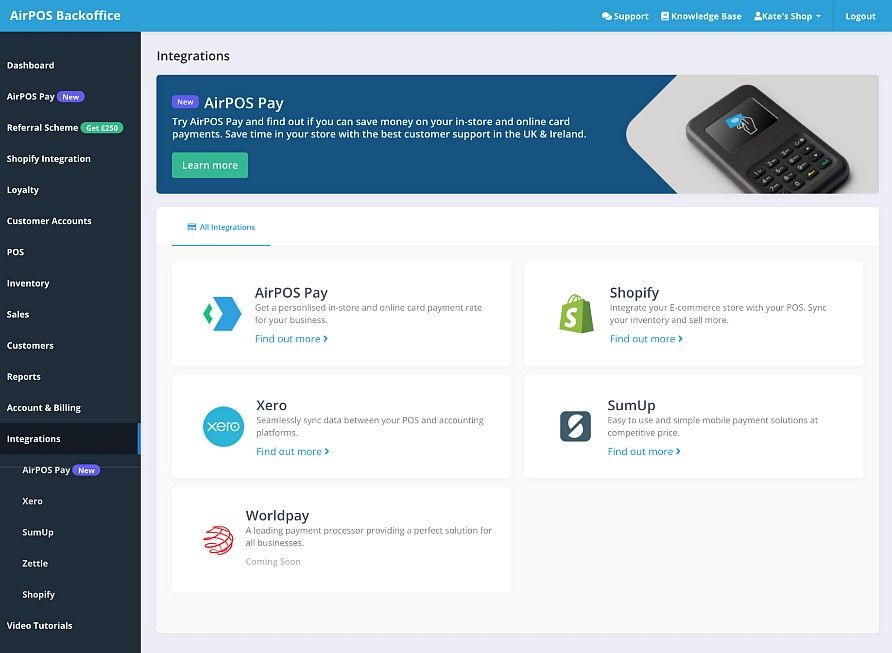 Lastly, click the signup for AirPOS Pay button on the signup page.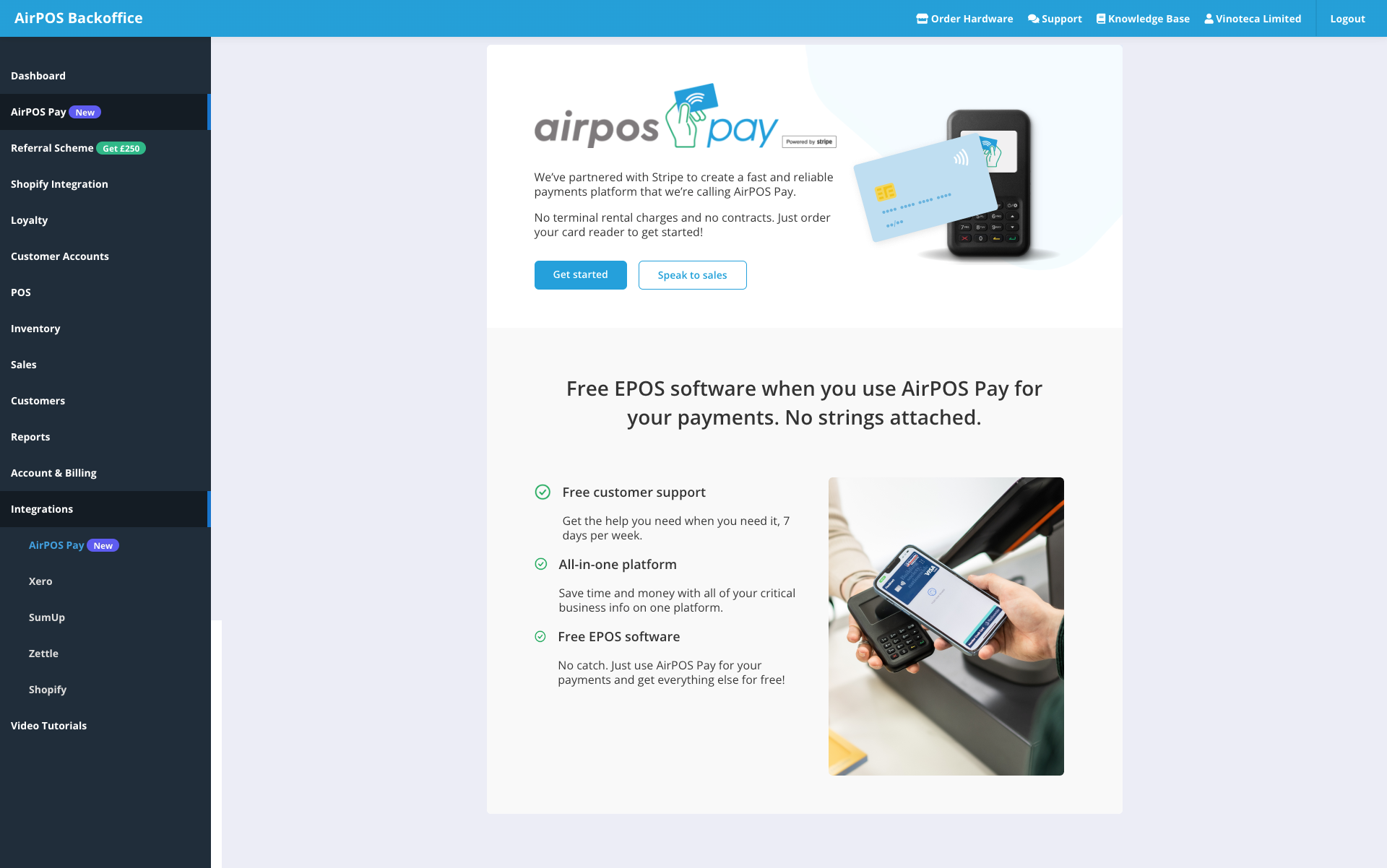 You'll then be taken to our Stripe portal where you will create the Stripe account that will power your AirPOS Pay integration.
If you have an existing Stripe account for your online sales for example don't worry, you are creating an AirPOS Pay account with us, not a new Stripe account. Your existing Stripe account won't be affected in any way even if you use the same email address.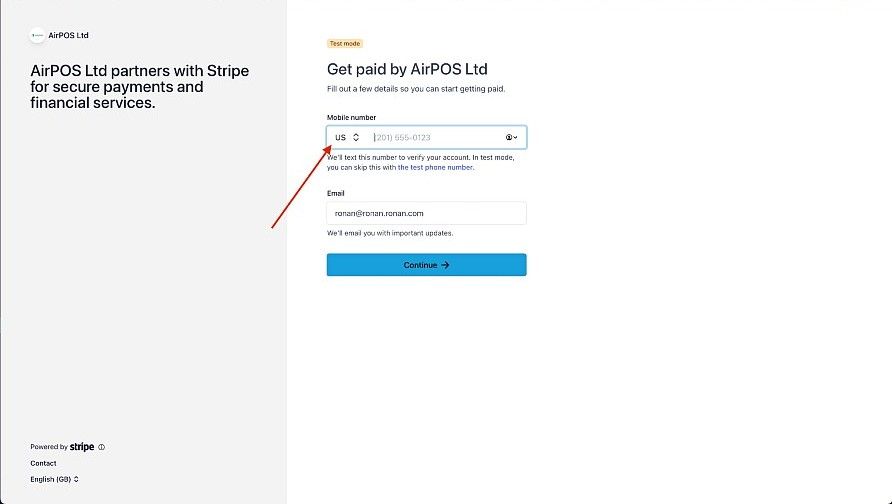 In the first screen above click in the Mobile number box to select your country (note that this defaults to US, you'll need to scroll to find UK or GB!). Enter your phone number and email address and press 'Continue'.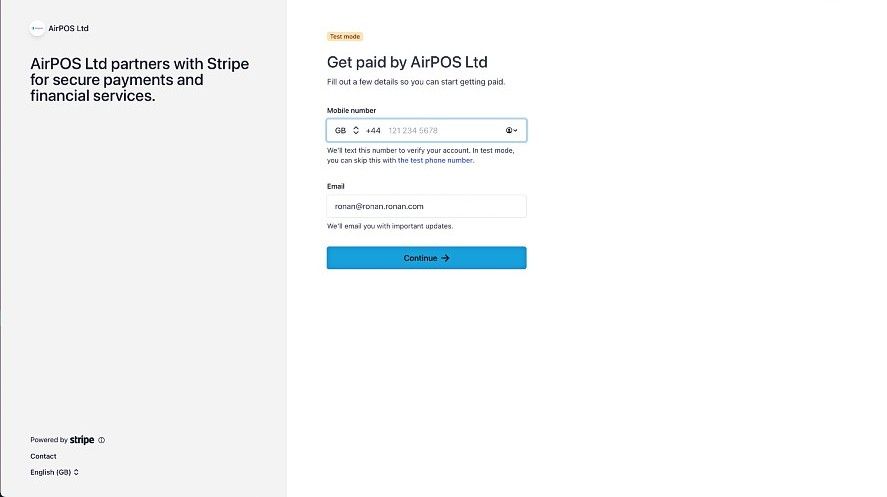 You'll see a screen similar to the one below while a verification code is sent to the number you just entered. After a few moments, the screen will change.

Enter the verification code you received as a text. If you didn't receive a verification code click on the link to 'Resend code'.

You'll next be asked to provide some information about your business. Just select the nearest description from the dropdown list to what your business does and press the 'Continue' button.

You'll next see a form asking for your personal details. Just complete the form and continue.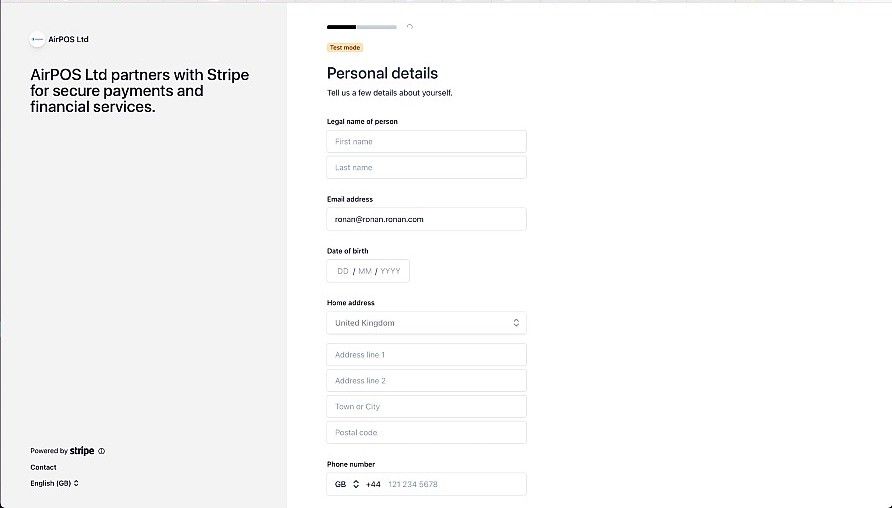 You'll then be asked for some details about your business and its website if there is one.
If you don't have a website, you will be asked to describe your business.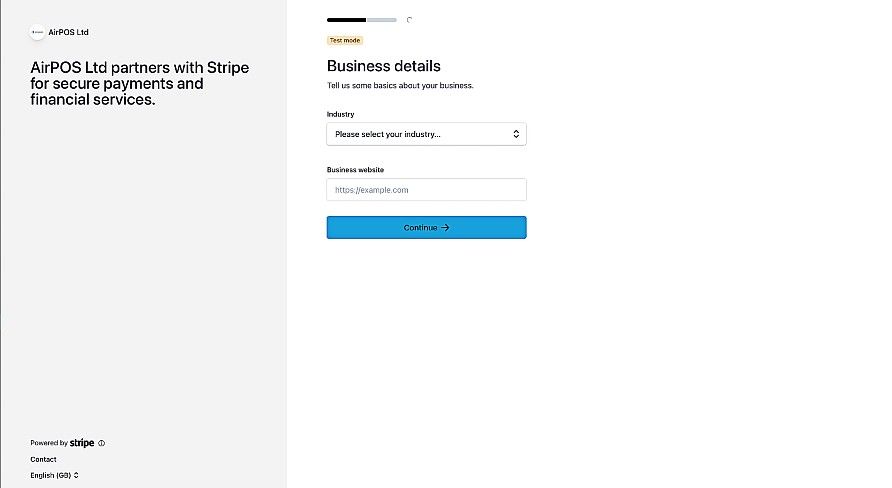 ...after which you'll need to provide bank account details for payouts.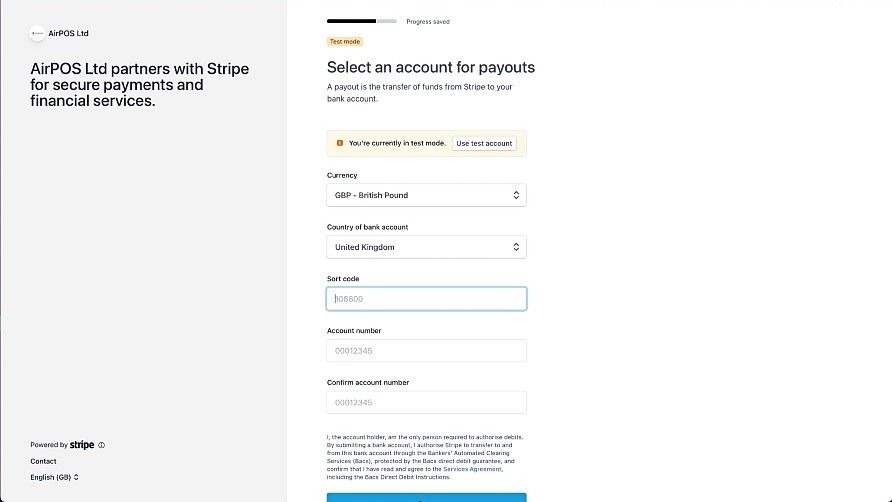 You'll then be given the opportunity to review and revise your answers.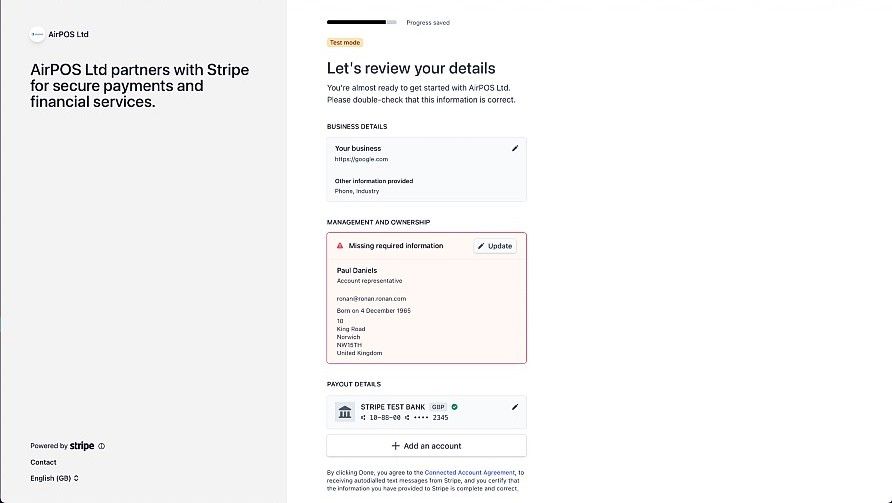 If you are satisfied that the information provided is correct press continue and your screen will change to a similar one to the image below.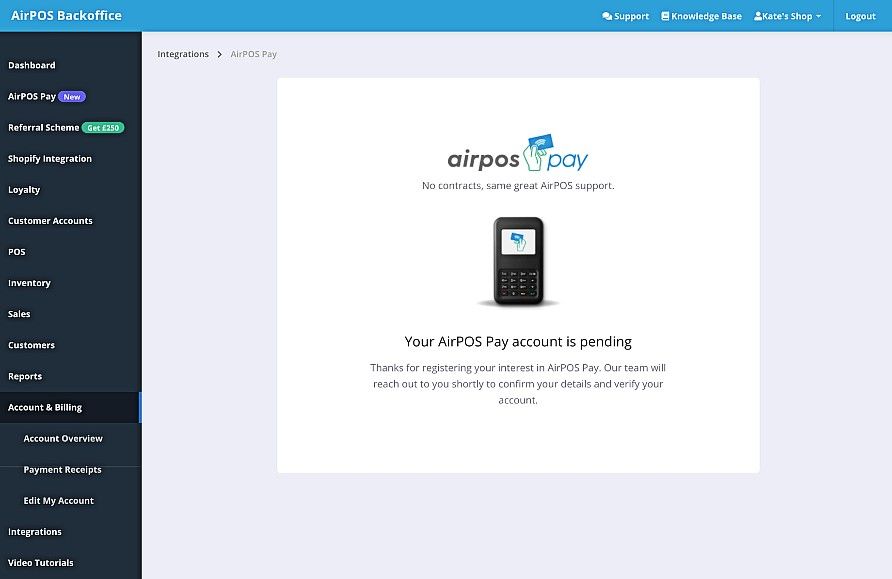 And that's it! From here it's over to Stripe to verify your business information. Look out for emails in this regard. We will also ship your AirPOS Pay reader to your registered address also.
Received your card reader? Follow the setup steps here...
Viewing your AirPOS Pay Sales

You can view your AirPOS pay transactions using the 'Go To Stripe Express' button in your back office. If you tap or click on 'AirPOS Pay' in the left margin you'll see in the bottom right a button that says "Go to Stripe Express". This is where you can go to see all your AirPOS Pay card transactions.