Press and hold the 'MODE' button for approx. 2 seconds to turn the printer on.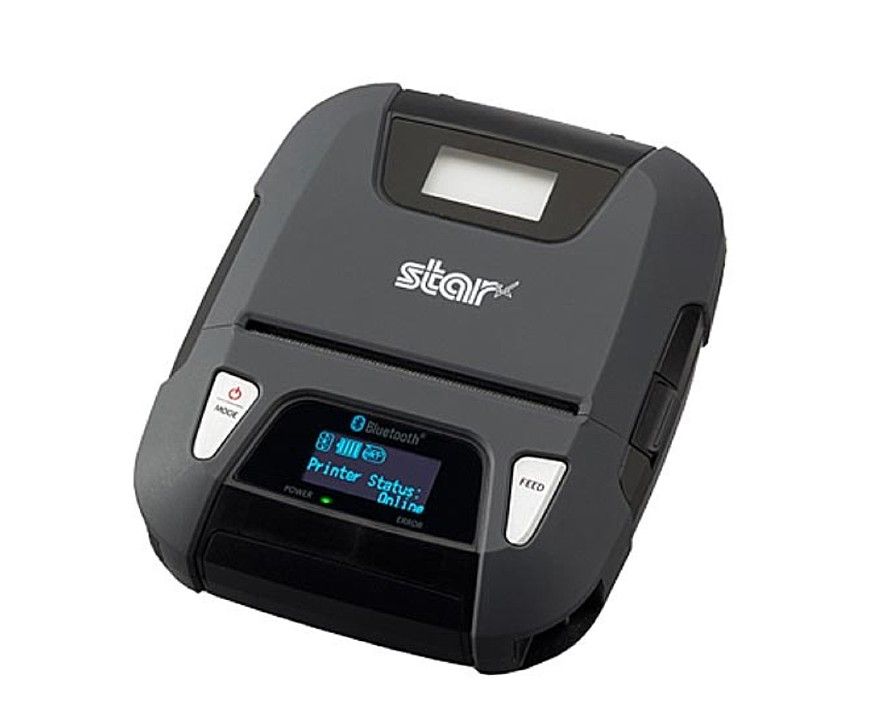 Open the tablet settings screen and select Bluetooth.

Turn ON Bluetooth and tap on '+ Pair new device'.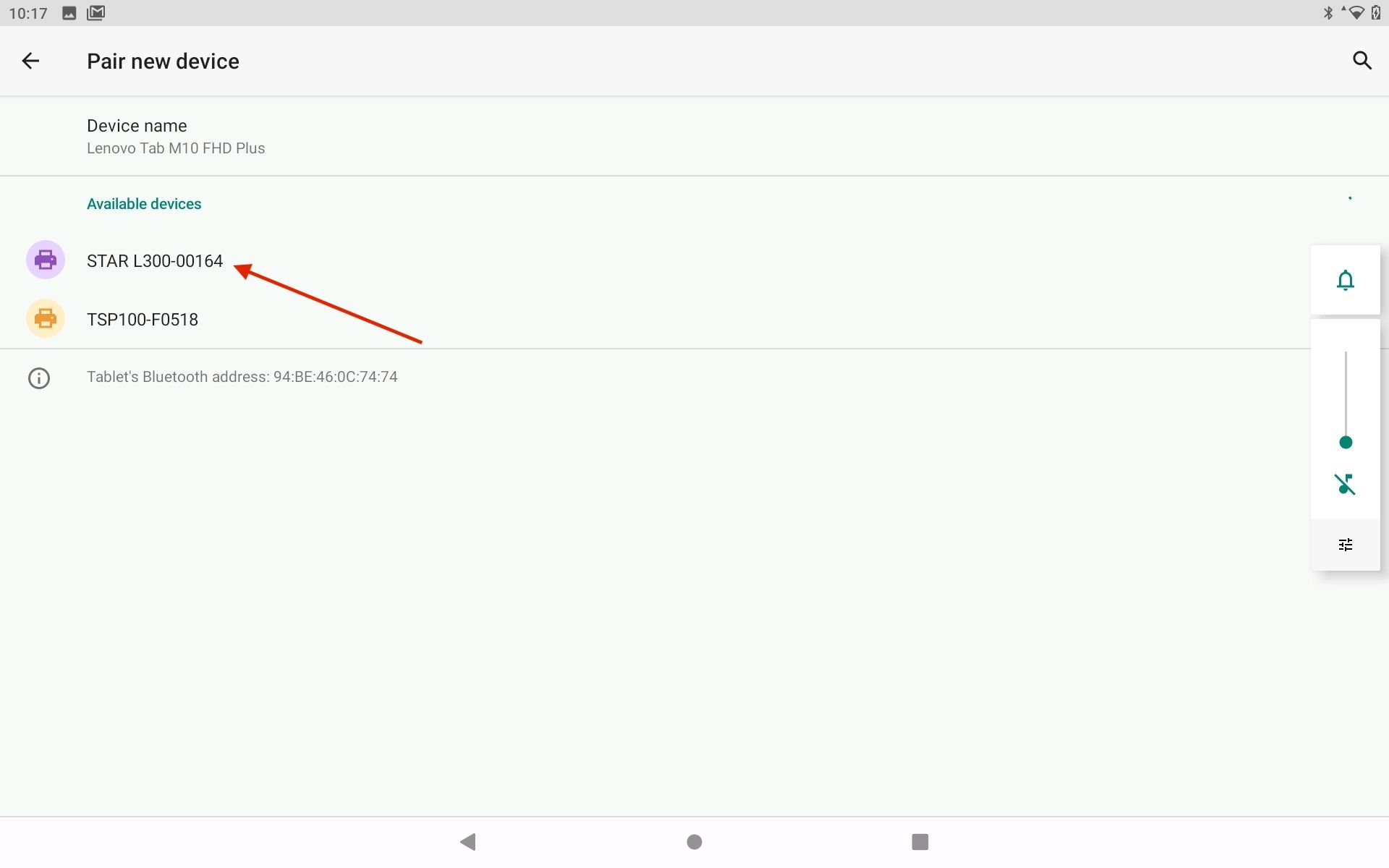 When it appears tap on STAR L300-xxxxx. (xxxxx are the last five digit numbers written of the "Serial No." found on the base of the printer).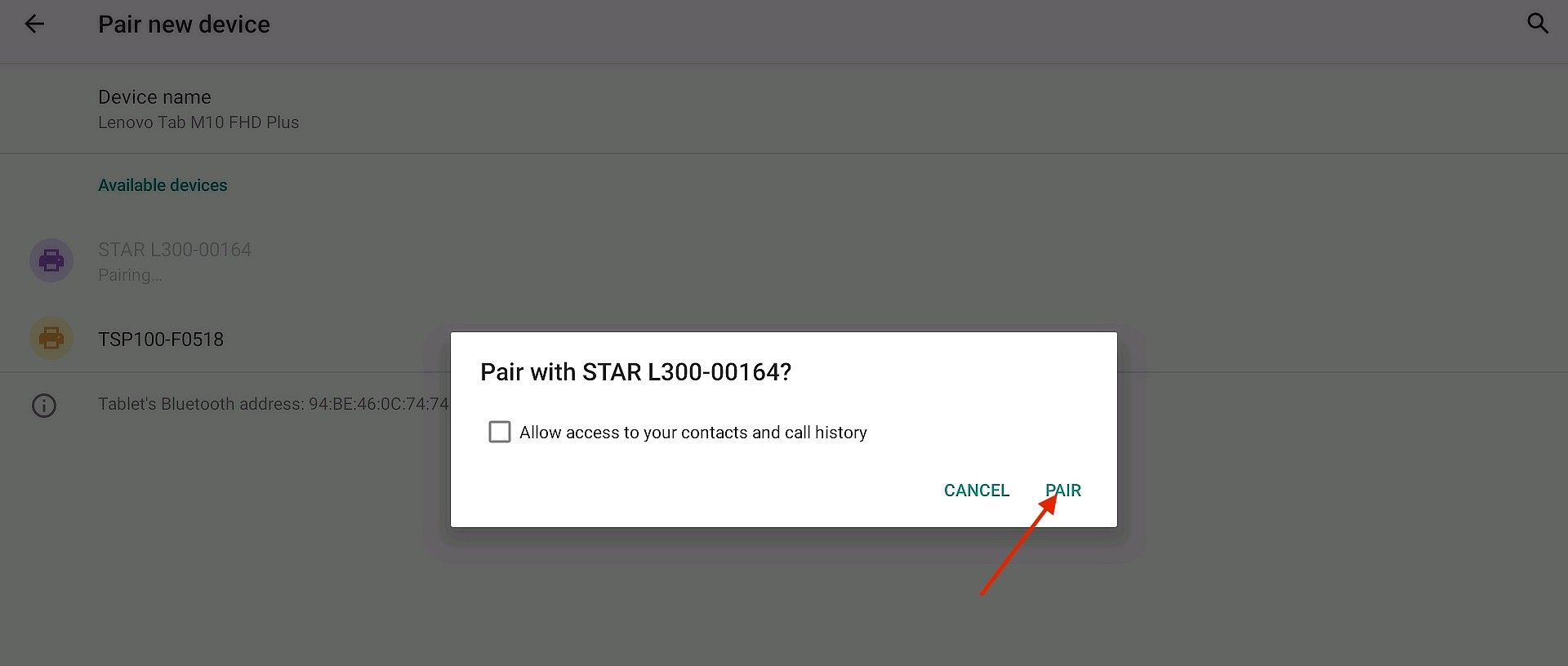 You'll see a popup asking to pair with the printer. Tap on the 'Pair' button. If requested enter the PIN code (the default PIN code is 1234.) When the device name is displayed under "Paired devices", pairing is complete.
Open the AirPOS application and tap on the settings cogwheel at the top of the screen.
Select 'Peripheral' from the left margin and press the green 'Add Printer' button. You'll see a popup on your screen like that below and after a few moments any available Star printers will be displayed.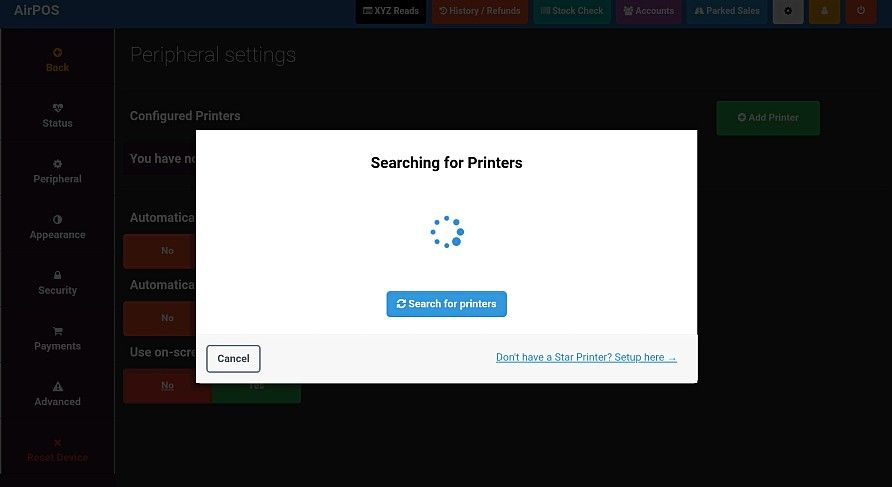 Tap on the 'Test print' button to the right of STAR L300-xxxxx' with the Bluetooth symbol.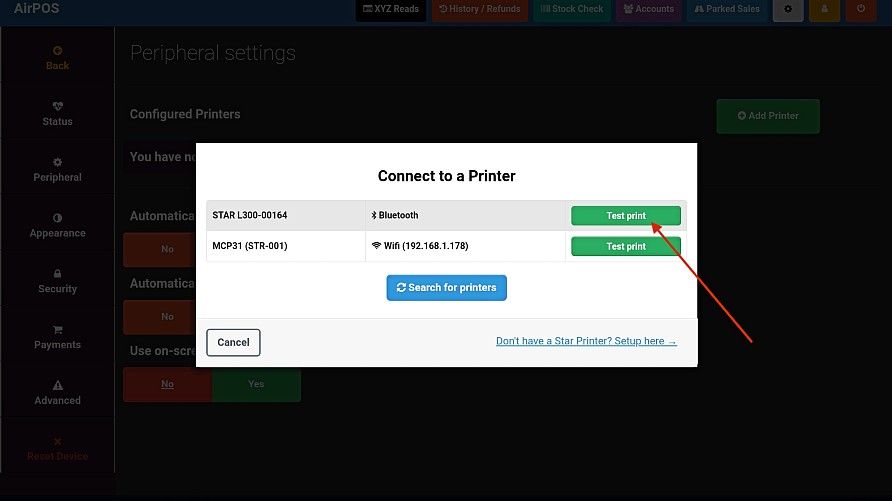 You'll see a popup where you 'Define Star Printer Type'.
Tap in the box to view the dropdown list to view the options and select 'Star SM-L300'. Press the green 'Send Test Print' button.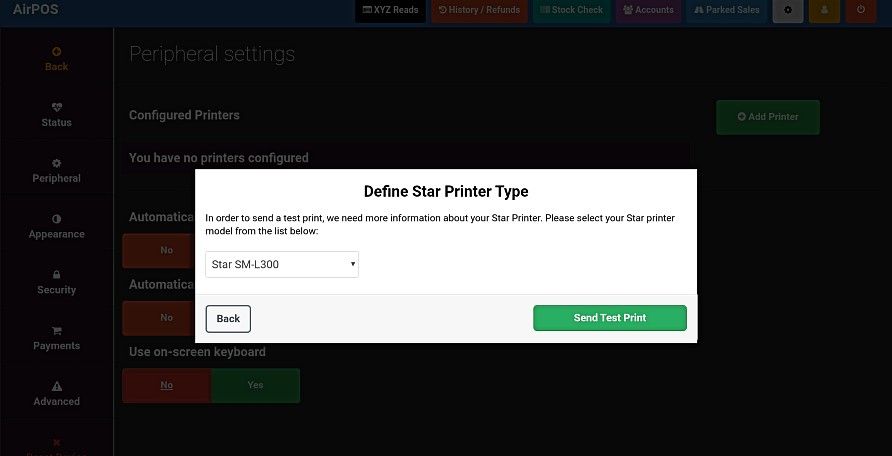 You'll see a popup, 'Test Print Sent'. Tap on the green 'Use this printer' button and that's the configuration complete.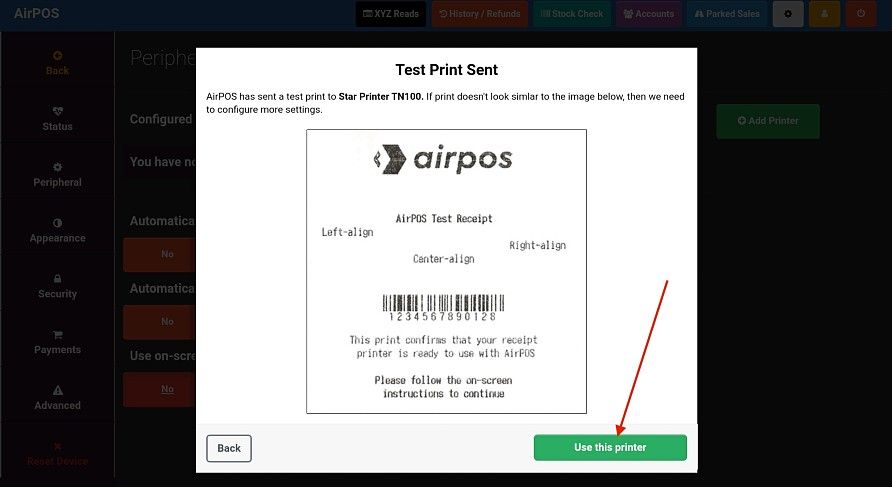 Tap on the back button to return to your catalogue.