A crucial part of multi-channel selling and successful stock management is fulfilment and yet it is often overlooked in the planning phases. A well thought-out and process-driven fulfilment process will save you untold headaches.
From shipping on time to managing returns it's a great idea to understand how goods will leave after online ordering and also what to do when it all goes wrong!
The first step on this fulfilment process is deciding on the locations that you wish to ship items from. In the case of a single shop outlet this might be a simple as shipping from the shop but with more than one physical outlet this can be quite a challenge as you first need to know where your inventory is prior to shipping it.
Thankfully AirPOS makes this a breeze even for those with a large amount of outlets and stock.
To get started click on POS > Locations in the AirPOS backoffice. You'll see a screen similar to that below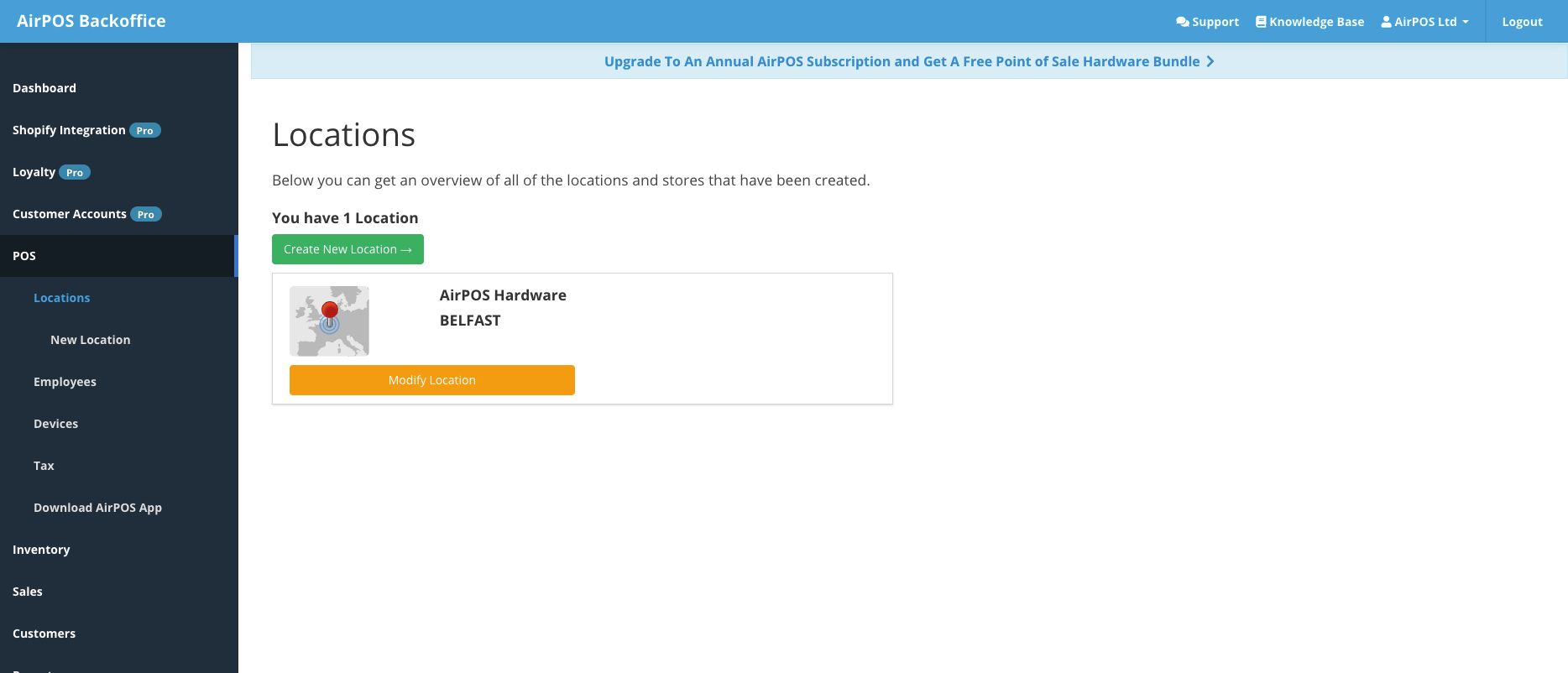 In our case we have a single location to ship from but you may have multiple locations. In the case of multiple locations simply repeat the steps below for each location you want to ship from.
Press the 'Modify Location' button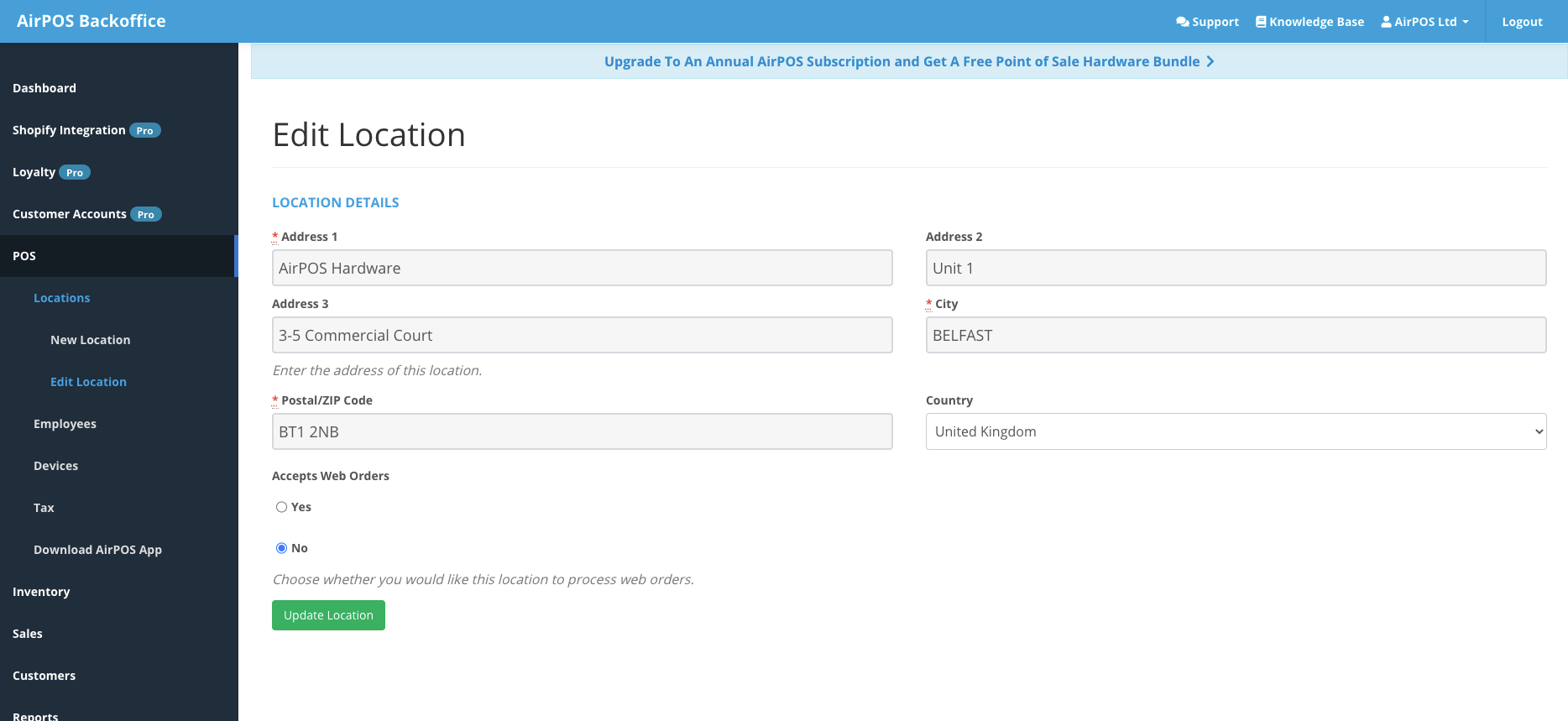 In the form below change the selection under Accepts Web Orders from 'No' to 'Yes' and press the Update Location button.
Your location is now set up as a place that online orders can be shipped from.