Managing your payment card in your Stripe Express Dashboard is easy and convenient. To access it, simply follow these steps:
1) Open your AirPOS Backoffice.
2) On the left-hand side, click on the 'AirPOS Pay' tab.
3) On the bottom right-hand side of the screen, you'll find the 'Stripe Express Dashboard' button.
4) Click on the button to enter the dashboard.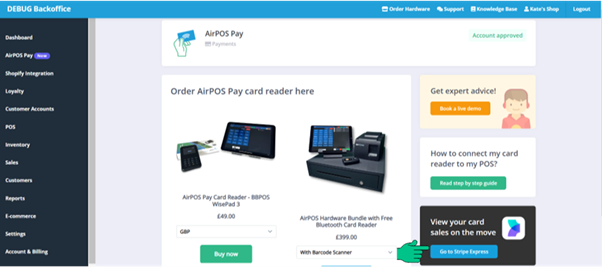 Once you're in the Stripe Express Dashboard, you can make any necessary adjustments to your account. To access your settings, follow these additional steps:
1) In the Stripe dashboard, look for the profile icon located in the top right-hand corner of the screen.
2) Click on the profile icon.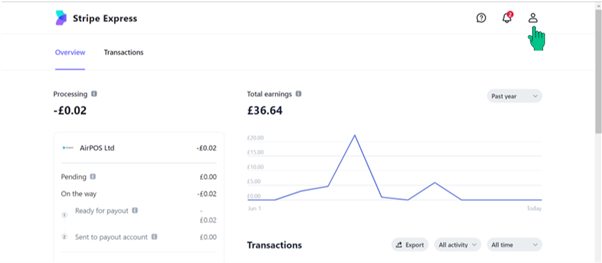 4) Scroll down and click on 'Payout Details' from the options available.
5) Here, you can view and edit the information that Stripe requires about how you earn money.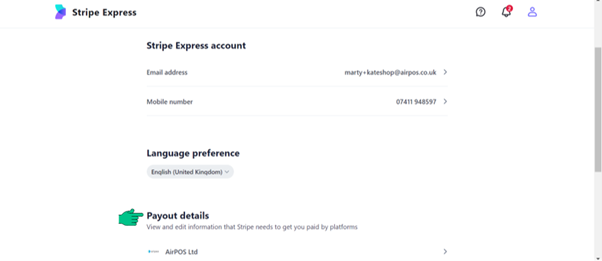 By following these simple steps, you'll have full control over your payment card and account settings in the Stripe Express Dashboard.
If you still require assistance please get in contact with AirPOS support by clicking on the small blue box in the bottom right corner of your screen or by emailing support@airpos.co.uk.