Pay-outs are like payday for your business – it's when the money from your sales is deposited into your bank account. Here's how it works:
AirPOS Pay Pay-out Schedule - Now Faster with T+1 Timing
We've got some exciting news! We've upgraded our pay-out schedule to get your money to you even faster.
Previously, it took 3 business days for your funds to reach your bank account after a sale. Now, with our new T+1 timing, it'll only take 1 business day. That's a significant improvement!
Here's a quick example:
You make a sale on a Tuesday.
The money from that sale goes straight into your Stripe account.
The pay-out process starts the next day, on Wednesday.
By Wednesday, the funds are on their way to your bank account, and you'll have them in just one business day.
Please note that next day pay-outs only work on business days so you will have to consider weekends and public holidays when expecting your money.
I've done a £1 test transaction but I haven't received my pay-out?
There is a £1 minimum pay-out which means that in order to receive your pay-out you will have to make that balance a little higher.

If you would like to test the pay-out as soon as possible we suggest doing a £2 test transaction instead which you will then see back in your account on the next business day minus any transaction fees.
Need Cash Right Now? Try Instant Pay-outs!
In emergencies or when you need quick access to your funds, we've got your back.
Instant Pay-outs allow you to get your money within 30 minutes, 24/7, even on weekends and holidays. Just keep in mind that there's a small additional 1% fee for using this feature.
So, with our faster T+1 pay-out schedule and the option of Instant Pay-outs, you'll have more control and quicker access to your hard-earned money. We're here to make your business thrive!
Customizing Your Pay-Out Schedule: Your Choice, Your Way
Setting the Pace with Longer Pay-Out Schedules
We understand that managing your finances sometimes calls for a more spaced-out approach. Whether it's for smoother bank reconciliation or personal preference, you can tailor your pay-out schedule to fit your needs.
How to Adjust Your Pay-Out Frequency
It's simple and flexible! You can choose from various options:
Daily Pay-Outs: Get paid every day
Weekly Pay-Outs: Get paid every week.
Bi-Weekly Pay-Outs: Opt for payments every two weeks.
Monthly Pay-Outs: If monthly suits you best, that's an option too.
You can also choose to have your pay-outs delayed by a specific number of days if you wish!
Getting Started
Making the switch to a longer pay-out schedule is a breeze. Just reach out to our dedicated support team, and they'll guide you through the process. Your financial rhythm, your choice – we're here to help you achieve it!
How to contact support
You can reach our support chat by clicking on the small blue box located in the bottom right corner of your screen.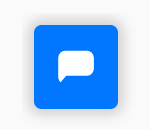 Alternatively, you can email us at Support@airpos.co.uk