AirPOS doesn't at present generate gift vouchers but many users choose to sell them and have them produced externally for use on their POS. If you do sell vouchers on the POS then when they are redeemed you'll want their nominal value deducted from the purchase price of whatever they are to be redeemed against. The best way to do this is by using the 'Exchange' button on the POS when presented with a Voucher. On the POS tap on the 'Exchange' button as shown below to put the POS in exchange mode.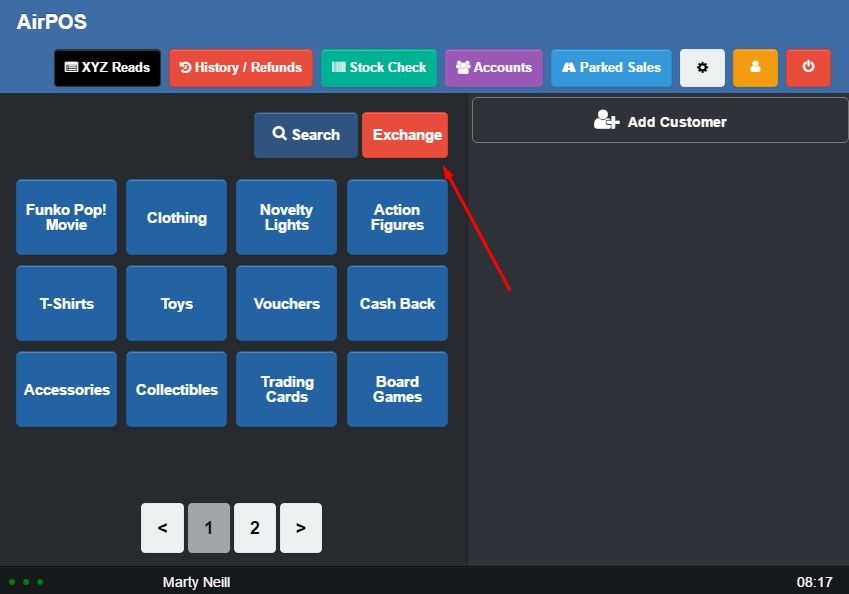 A horizontal red bar will appear across the top of the POS screen to indicate that the POS is in 'Exchange' mode. Anything added to the cart will appear as a product to be refunded.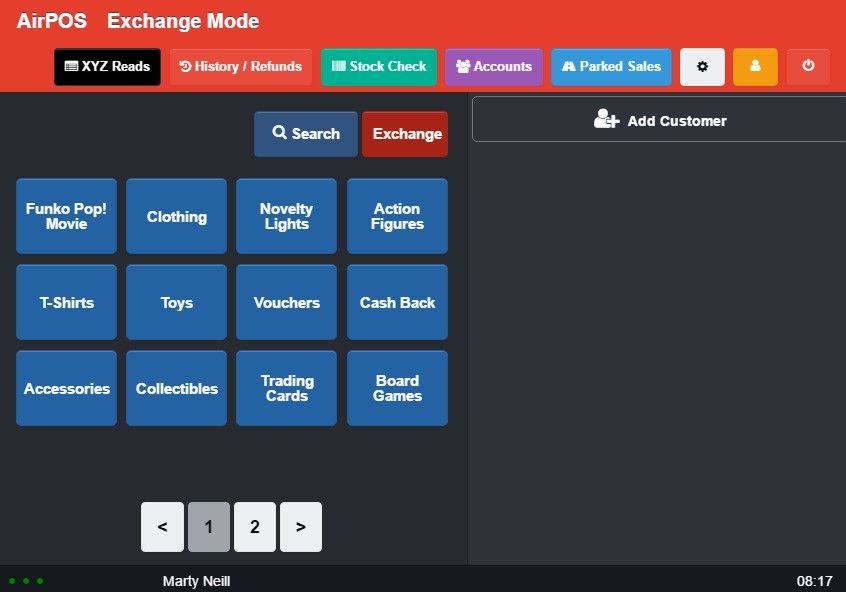 Locate the Voucher from your catalogue and add it to the cart as shown below. In this case the gift voucher is a £10 product in the 'Sundry' category.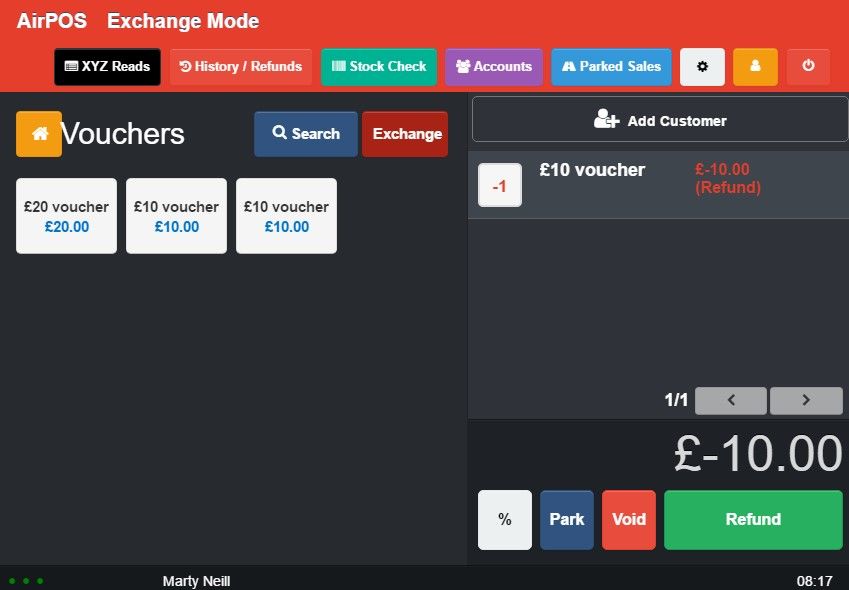 Tap on the 'Exchange' button again in order to take the POS out of exchange mode.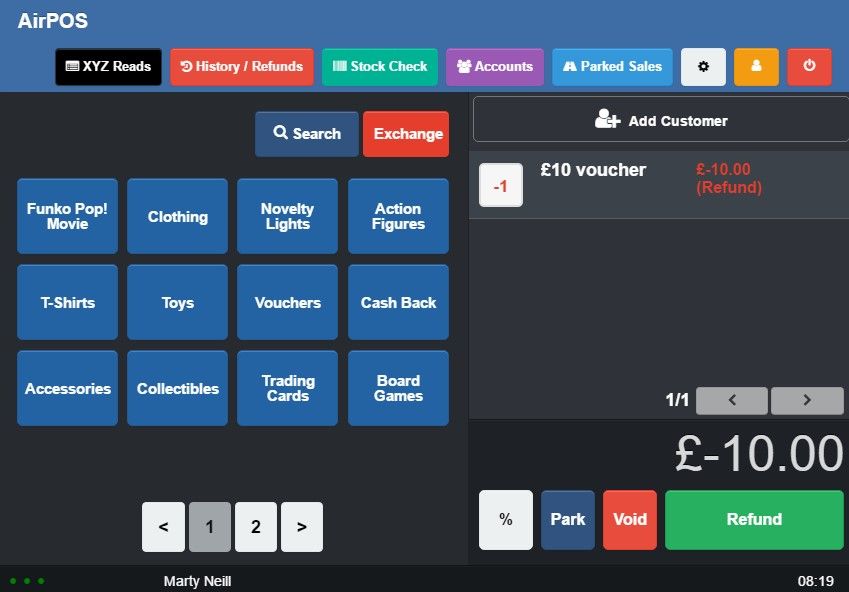 This will allow allow products to be added to the cart against the value of the voucher as shown below.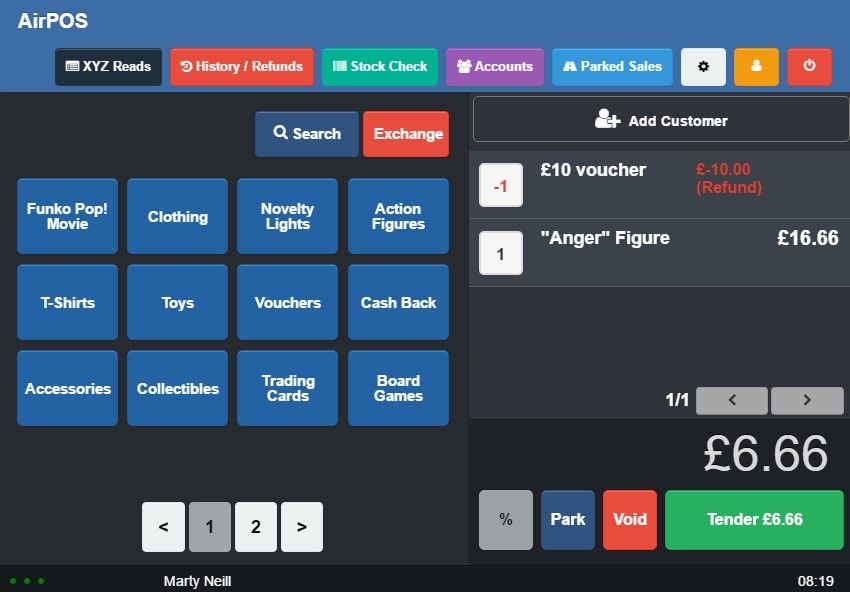 Occasionally you'll have a customer buying a gift for someone. They may want to provide a receipt without the price on it in case the gift needs to be exchanged or for the recipient to use in order to collect the gift. In this instance at the conclusion of the transaction and before you tap on the 'New Sale' button tap on the 'Gift Receipt' button to print off a 'Gift Receipt' as shown below.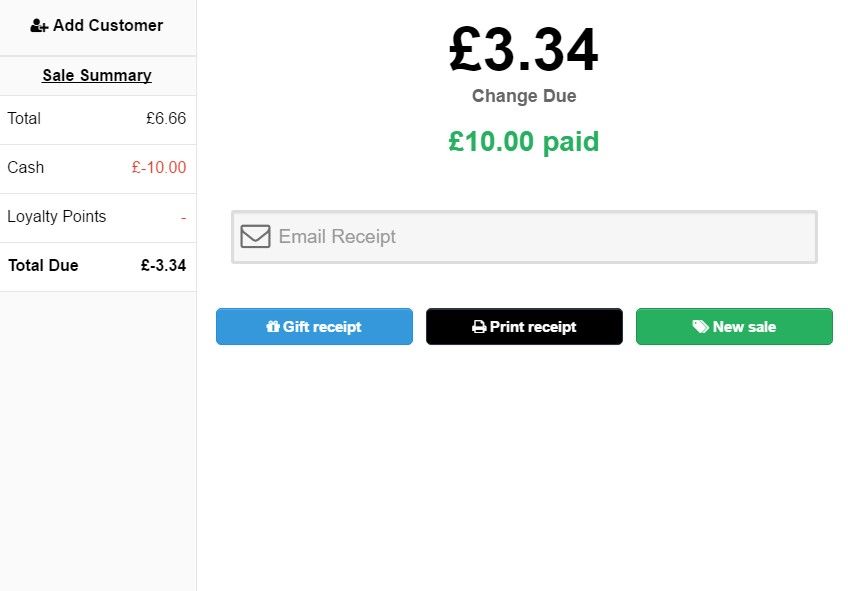 If one of these is used to collect a product that has already been sold and the stock adjusted you need only physically exchange the product for the receipt. If a gift receipt is used in conjunction with a product for an exchange then you can refund the original transaction using the barcode number printed below the barcode.