Refunding a transaction is done using the 'History / Refund' feature on the POS. When tapped 'History / Refund' will show all transactions made within the previous 24 hours. You can search for a specific transaction using the printed barcode off the sales receipt by entering the transaction number in the search box under 'History / Refund'.
Please note - Refunds for the tender type 'AirPOS Pay' does not require the card the customer used for the purchase to be present. The refund will happen immediately after you select the tender type and press 'Refund'. Please be careful when assigning refunds or testing this feature.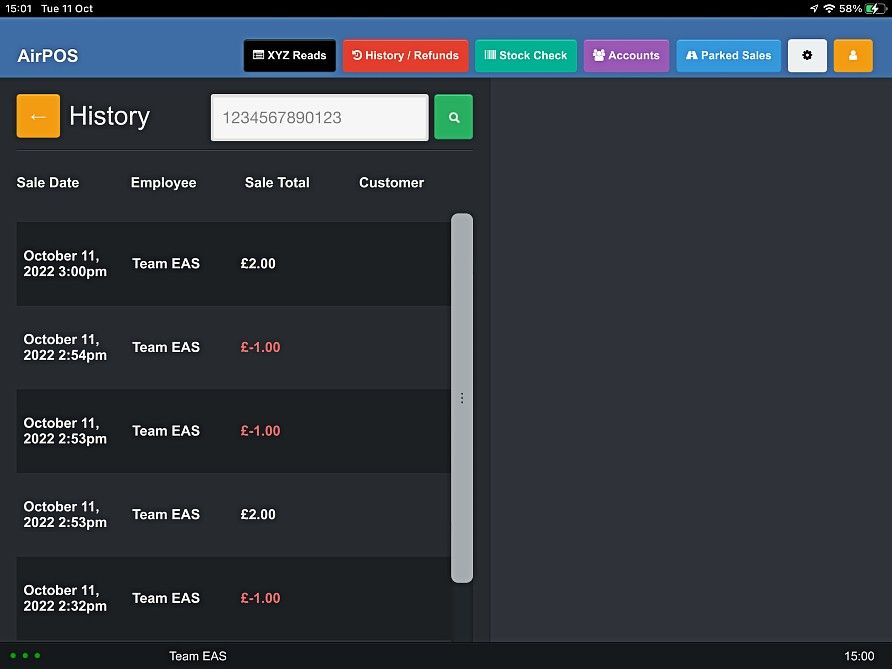 When you have found the transaction tap on it and the cart will be populated with the items from the transaction with the options to reprint a receipt or refund the sale.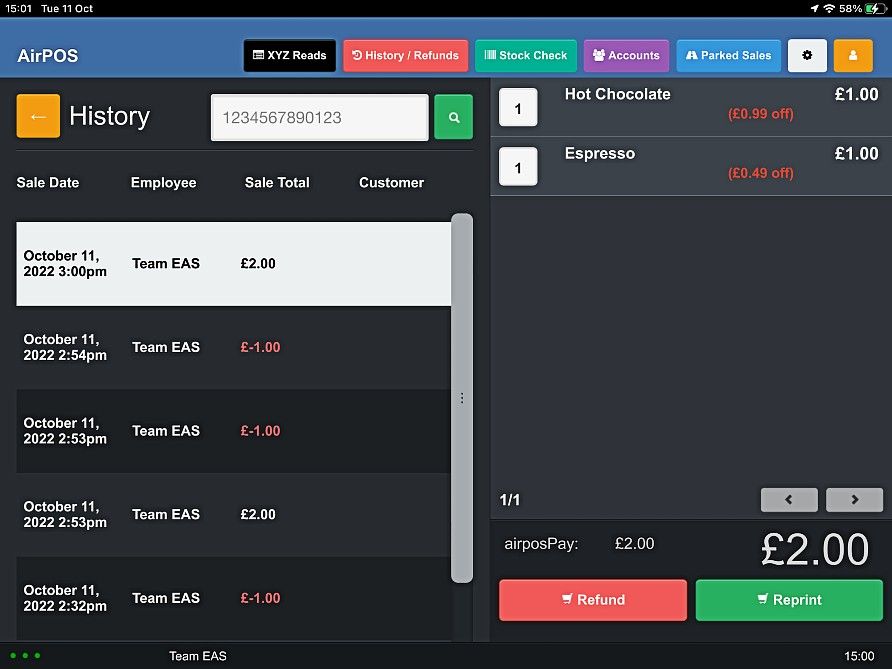 If you press the refund button a popup will appear in which you select the items to be refunded.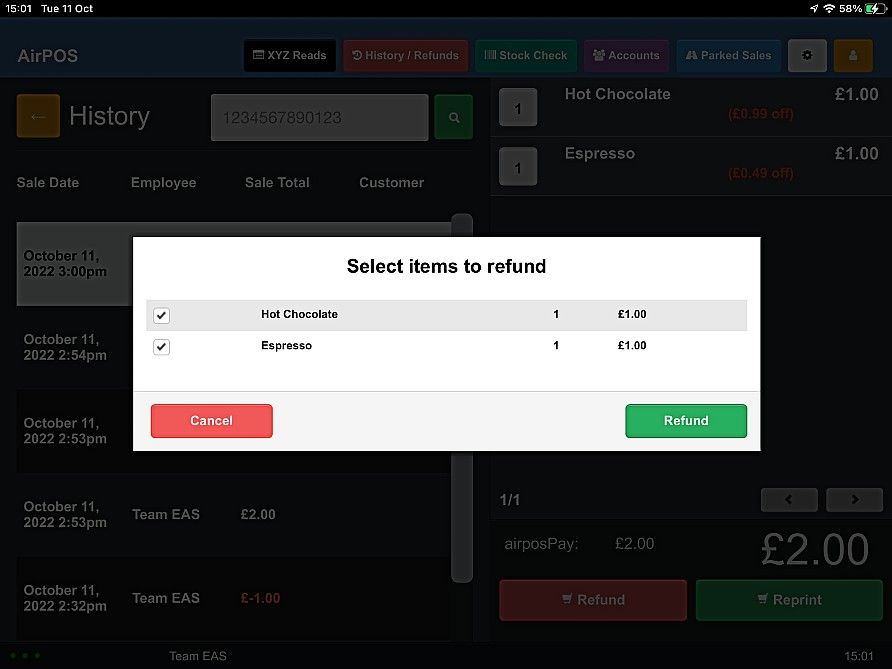 Ensure the box is ticked to the left of each item that is being refunded. When you have selected the items to be refunded tap on the refund button and the popup will change to one where you select the tender type of the refund which in this instance is AirPOS pay.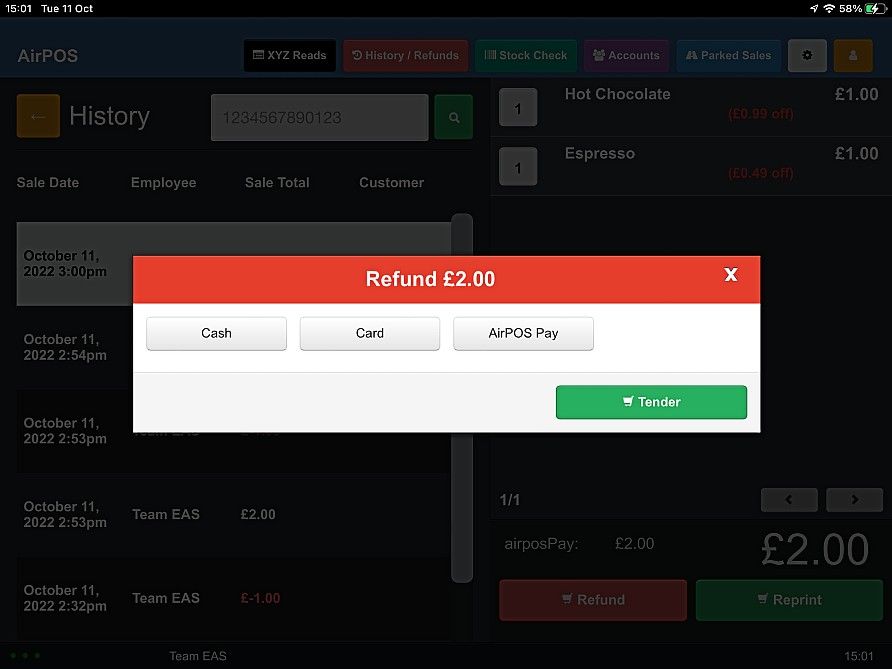 Select 'AirPOS pay' and press the tender button.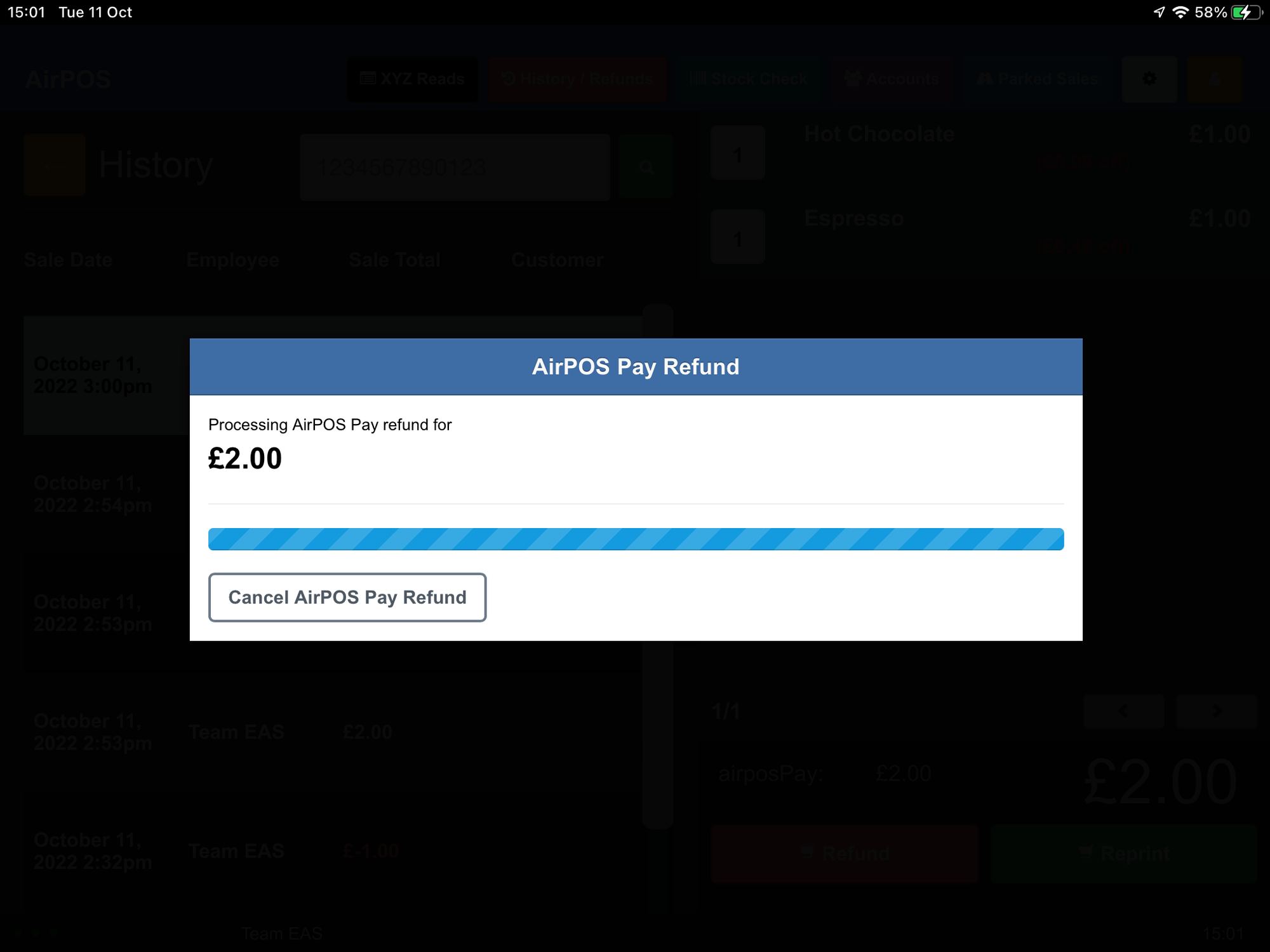 You'll see a popup to tell you that the refund is processing and after a few moments you will see the 'New Sale' popup to indicate that the refund is complete.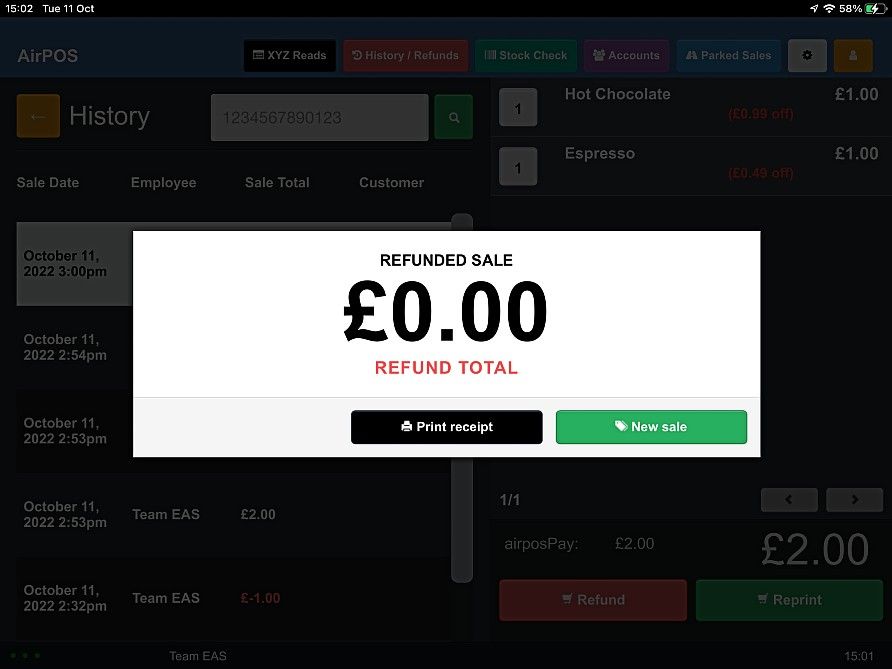 You can see this refund in the details view in the sales screen of your backoffice.