If you are new to Zettle, or had previously used Zettle with your POS and have updated your POS app to version 3.8.18 or higher, you will not be signed in to your Zettle account and will be required to carry out these steps to get logged in.
You will find the Zettle page under integrations in the backoffice.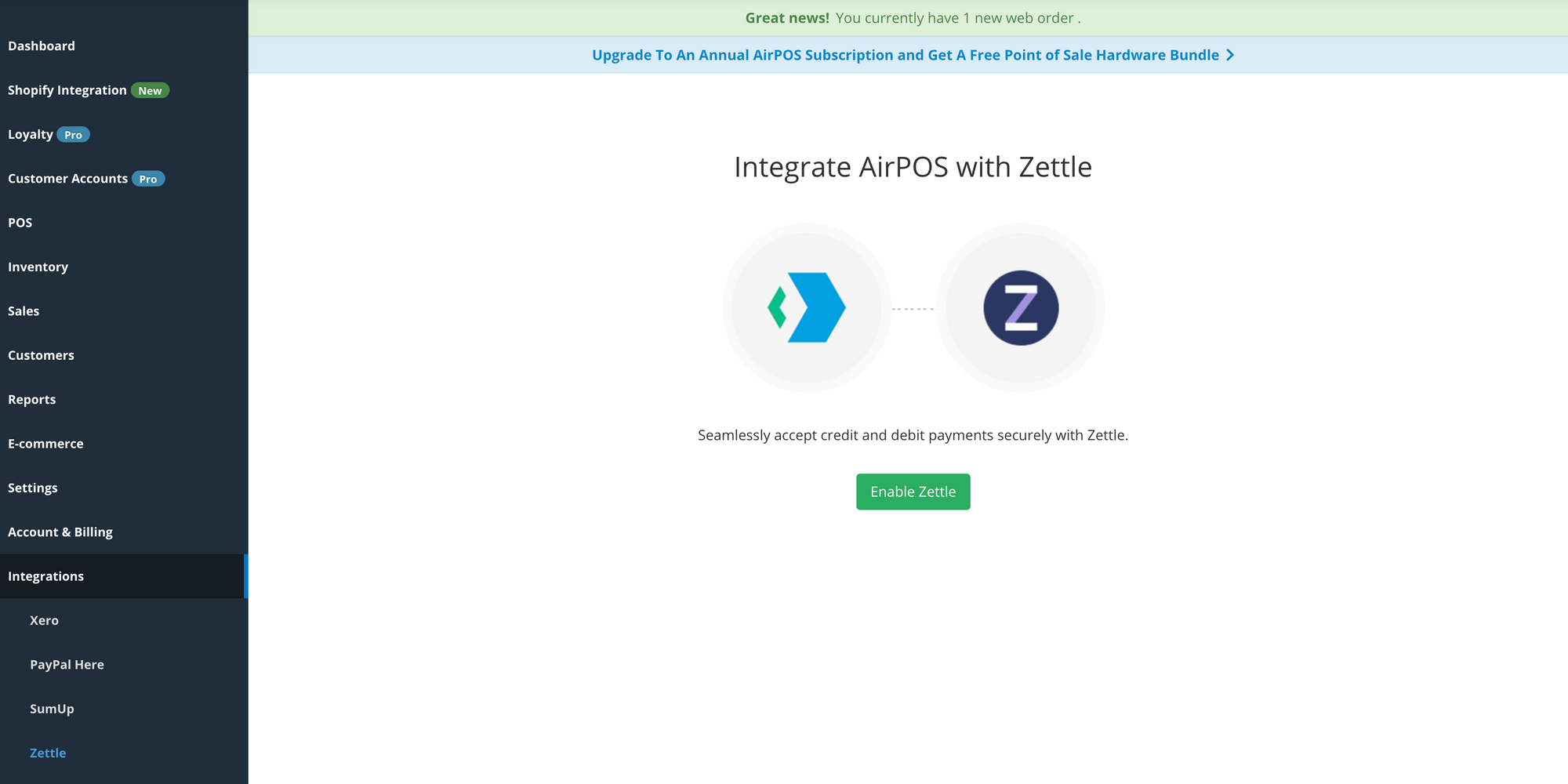 You login by clicking the Enable Zettle button. Once clicked you will be taken to the Zettle login page. Here you enter the login details for your Zettle account.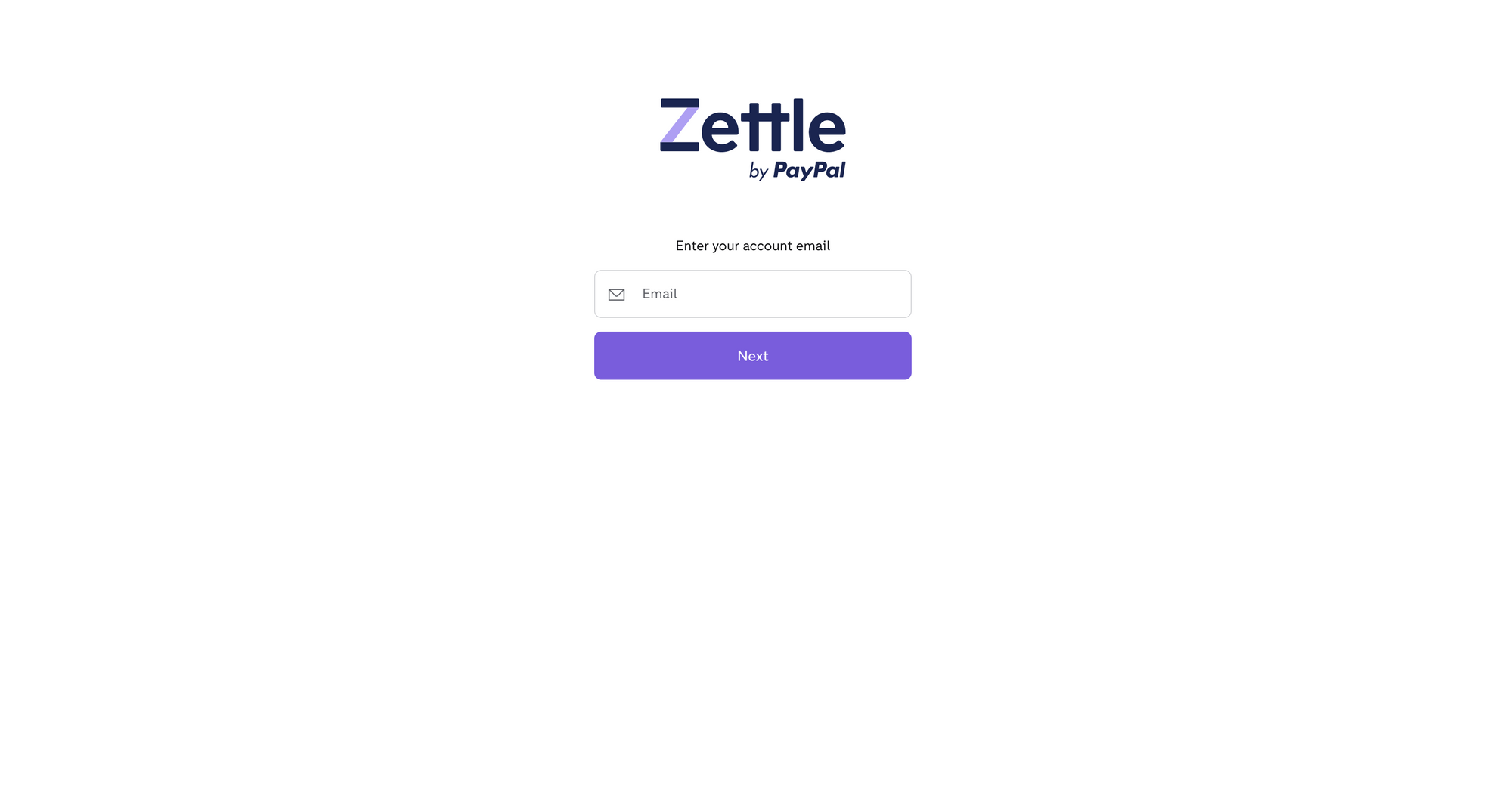 Once logged in you will be returned to the backoffice and you will see that the integration has been successful.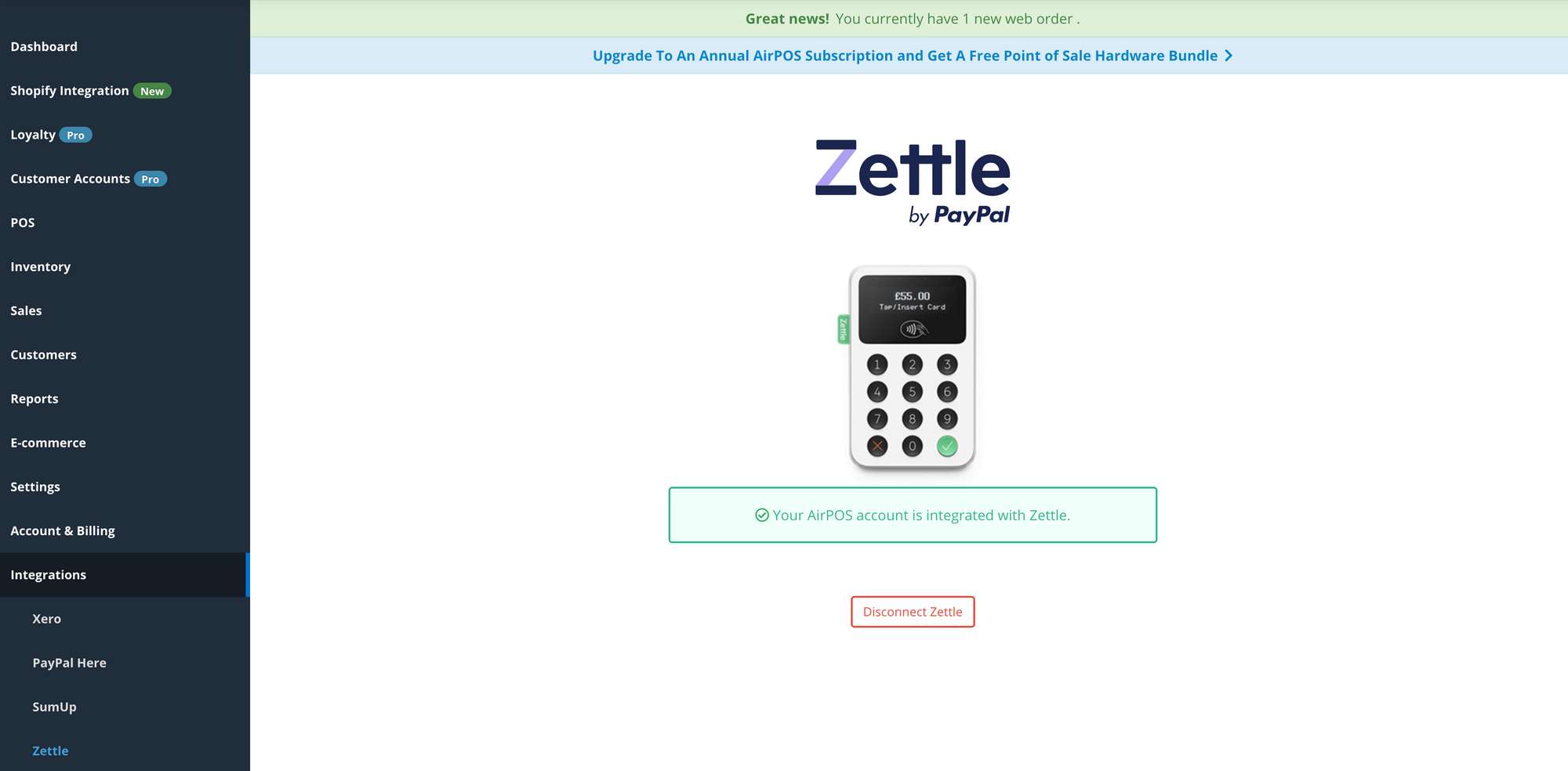 At this point you will now be able to setup your POS to use the Zettle integration.
In your POS, navigate to Settings, then Payments, then click "Yes" under "Do you use Zettle?".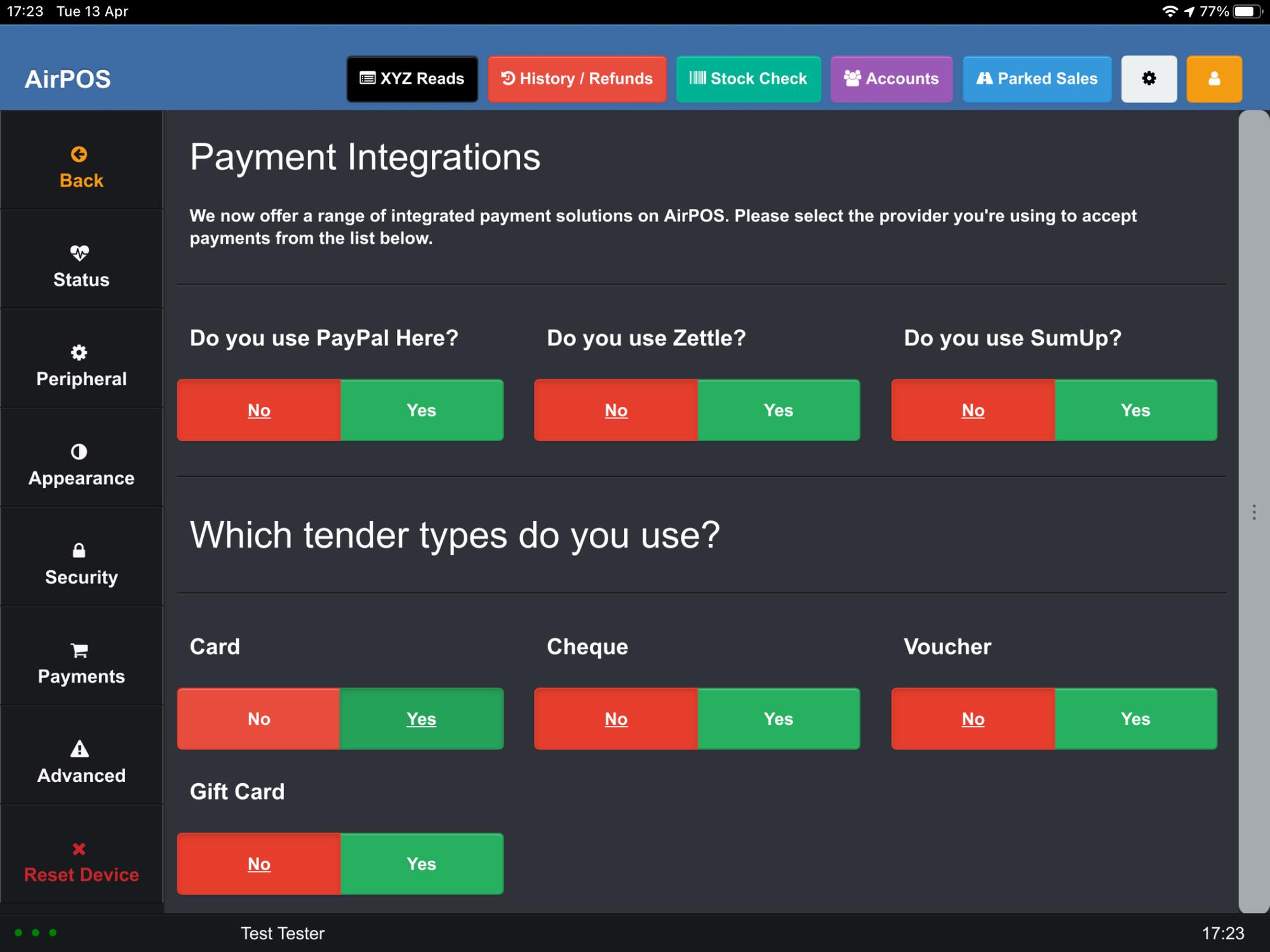 You will see a popup telling you that you are being signed in.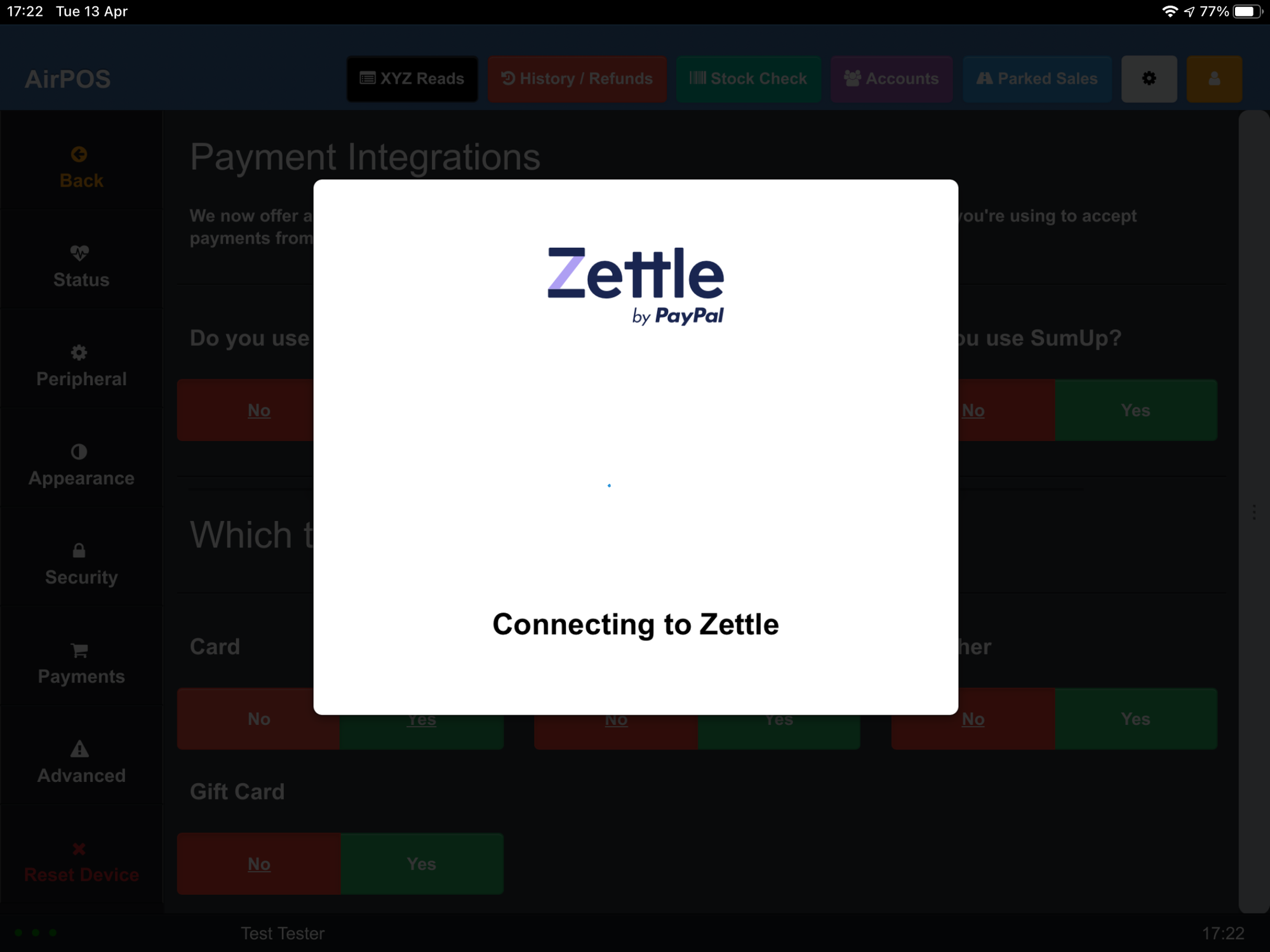 Once you are successfully logged in, the popup will let you know that you're good to go.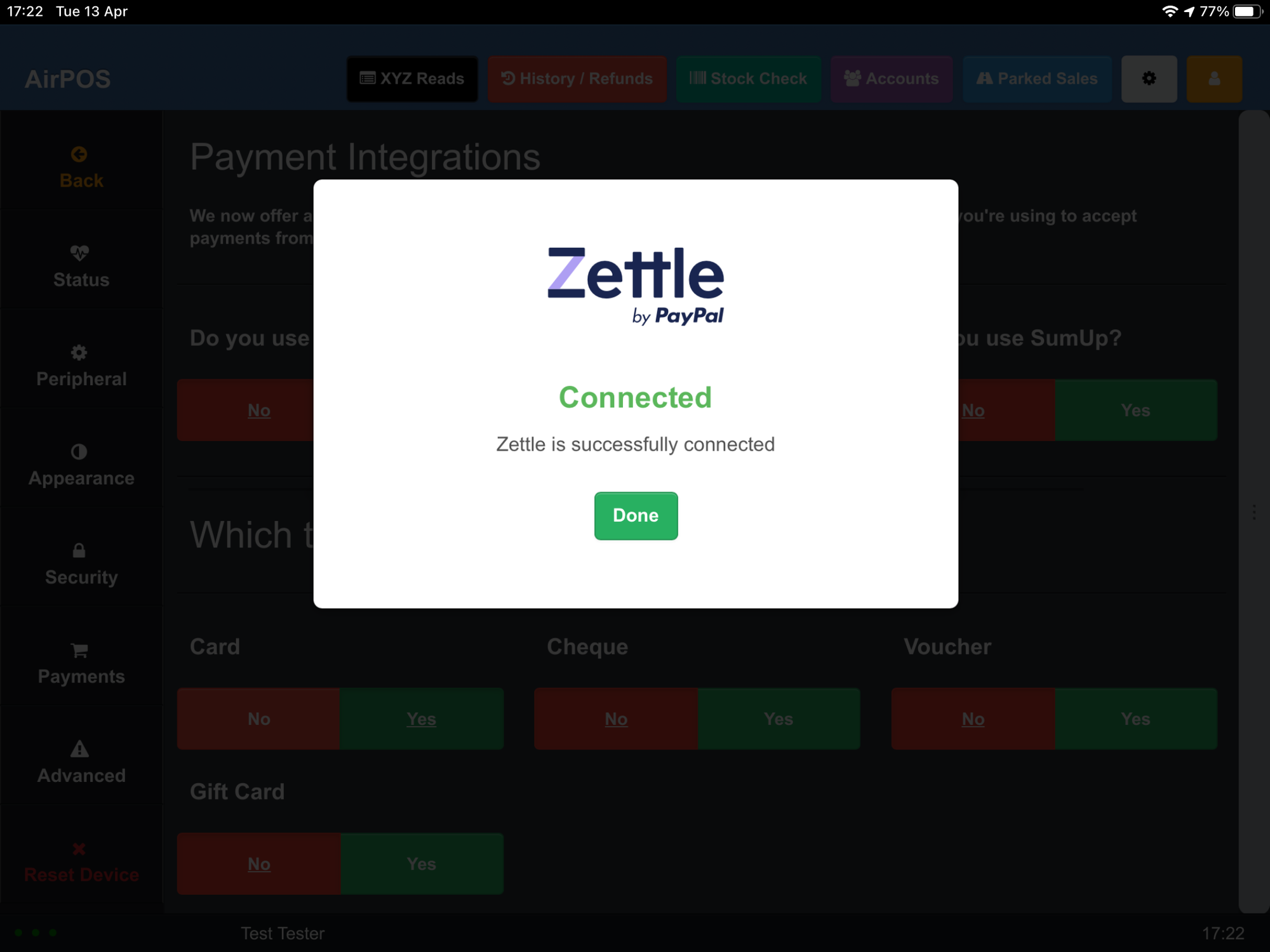 You can now click "Done" and start taking Zettle payments.