On the POS your products with variants will behave very much like you would have seen when using sub-categories for variants. In our example we've created a product called 'T-Shirt' with variants in size and colour and assigned it to a category called 'Merchandise' which is intended just for products with variants (a product with variants can be assigned to any category).
In our example a customer has asked for an extra large, grey 'Game of Thrones' T-Shirt. First open the category where this product is located.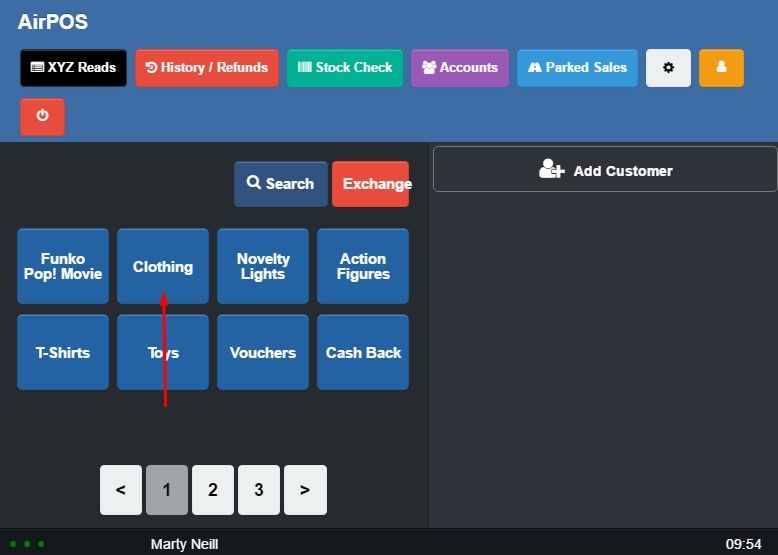 Next select the product from the category.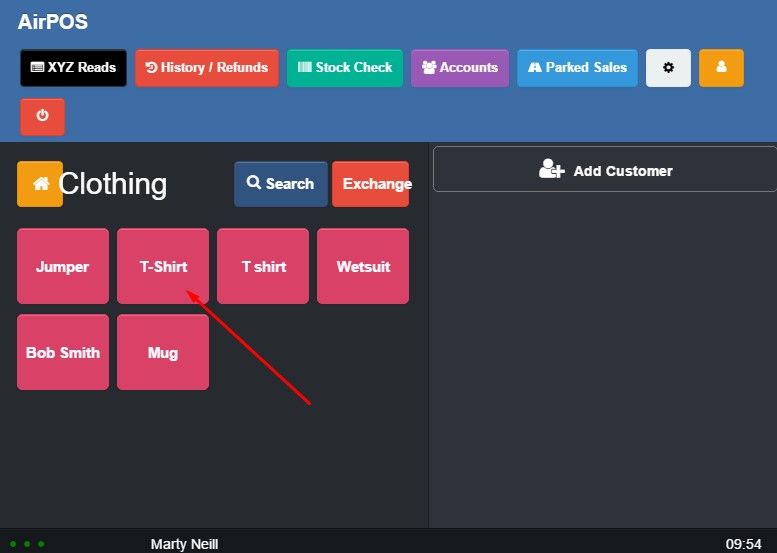 Then select the size.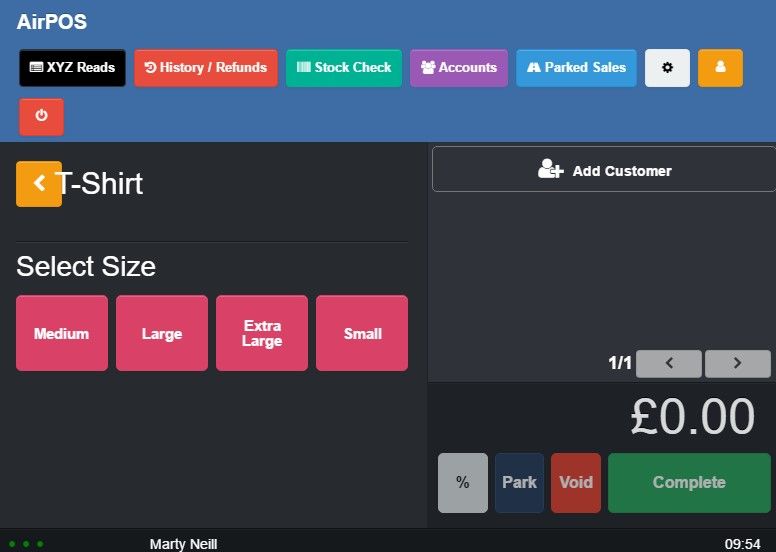 And finally select the colour and add the product to the cart.