How to Update the AirPOS App on Android
When an update for the AirPOS application has been released you'll see a notification at the bottom of the screen, '! Update Available'.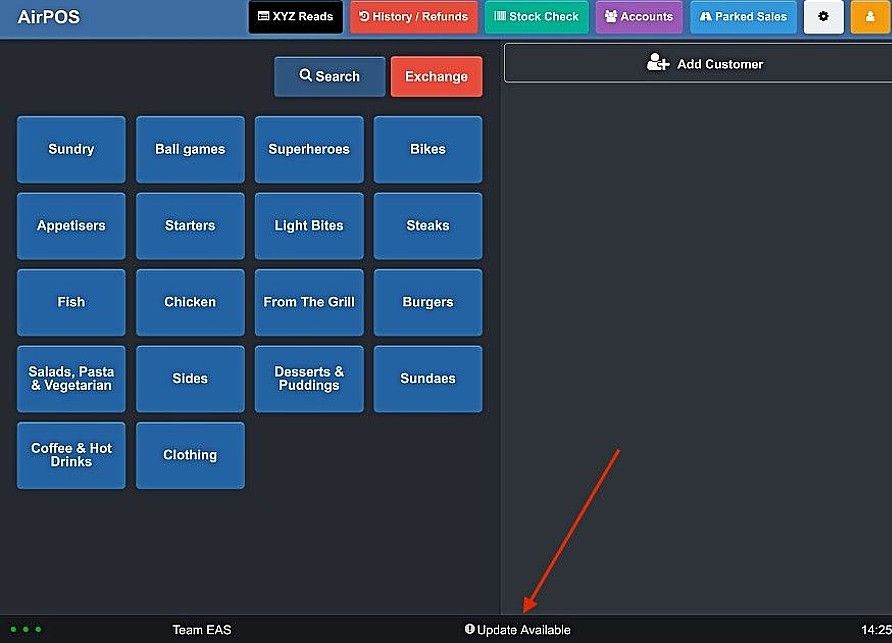 If you tap on that the POS screen will refresh and you'll see a button to install the Update. Tap on that button.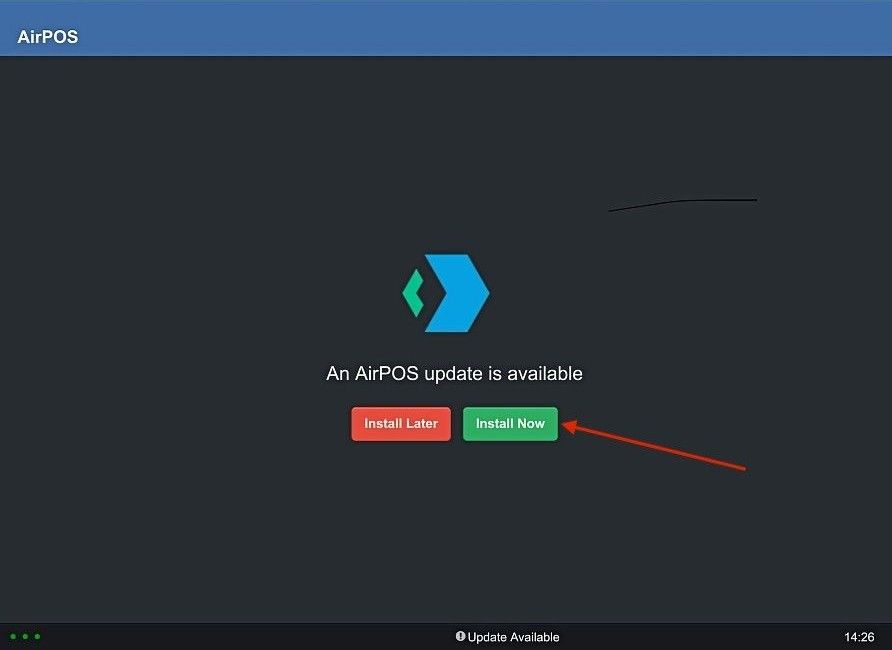 Your screen will refresh and inform you that the update is being applied.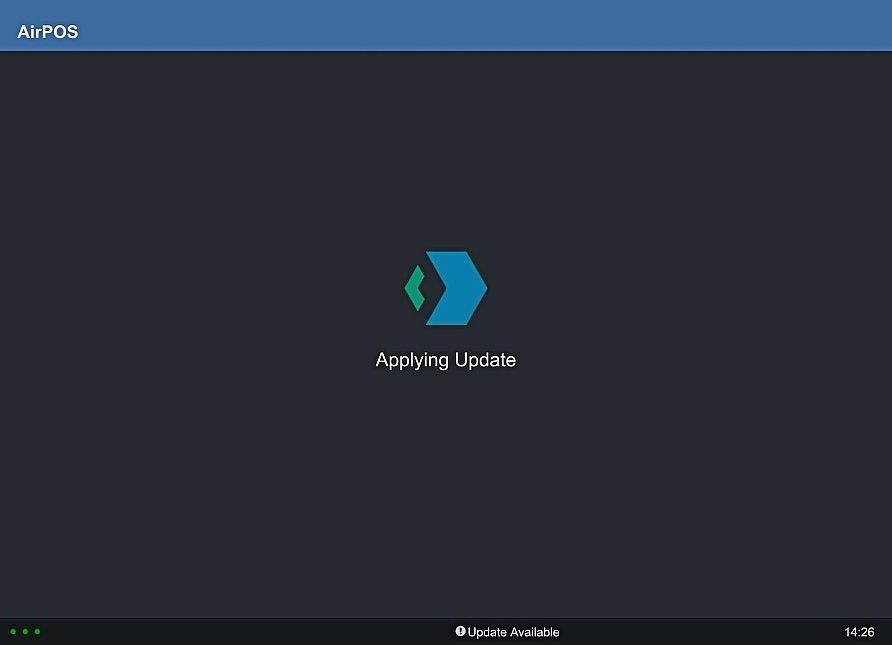 This will only take a few moments after which your POS will be setup as usual and you'll be back to the employee login screen.