Performing a mixed Sale with Card and Cash.
On occasion you may find that a customer wishes to pay partly with cash and partly with a credit card or a group of customers may want to split the bill and pay each share individually.
In the first instance after you press the tender button select cash, then Keypad and enter the amount.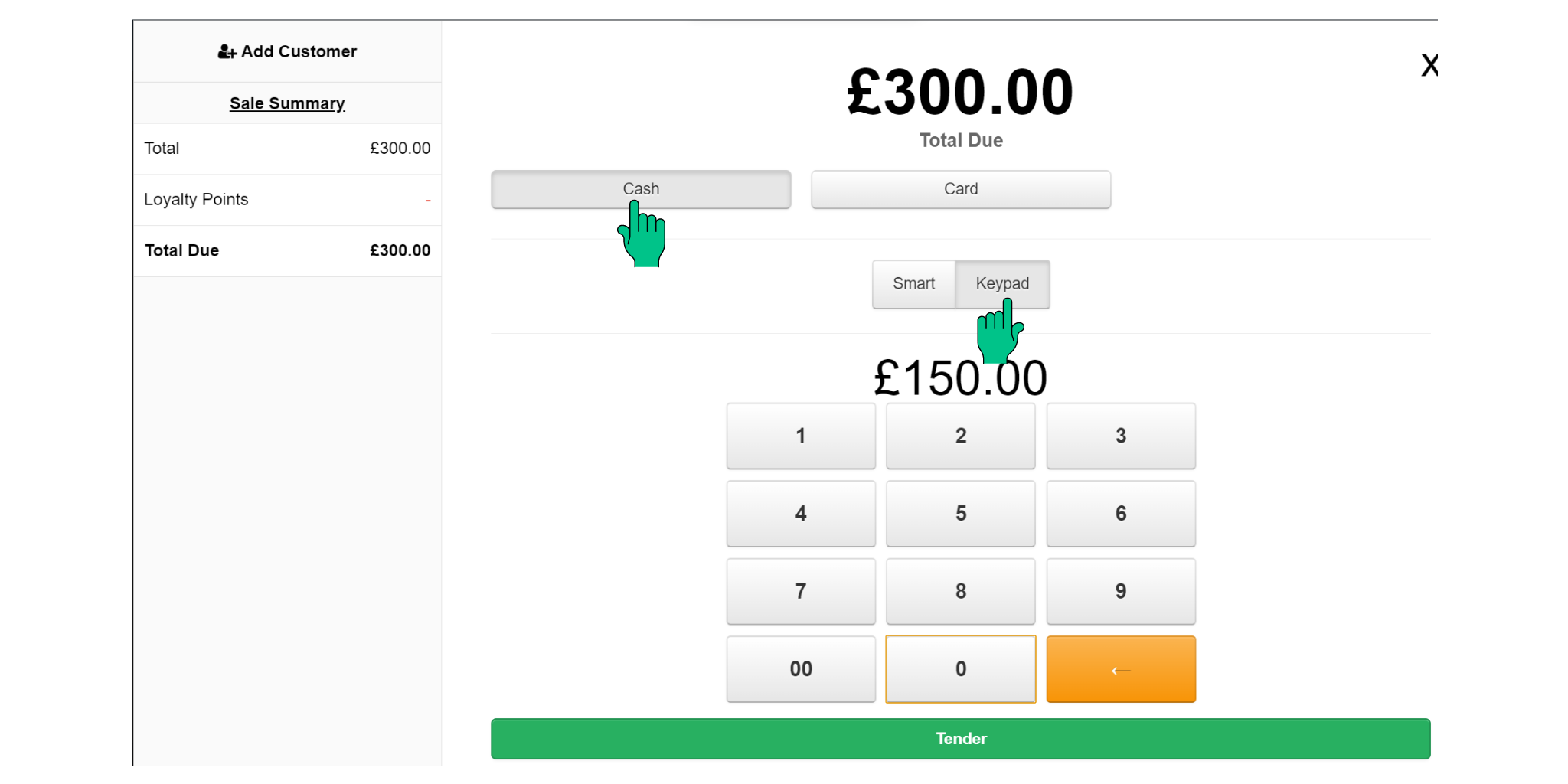 When you press the tender button the screen window will change and the outstanding amount will be displayed.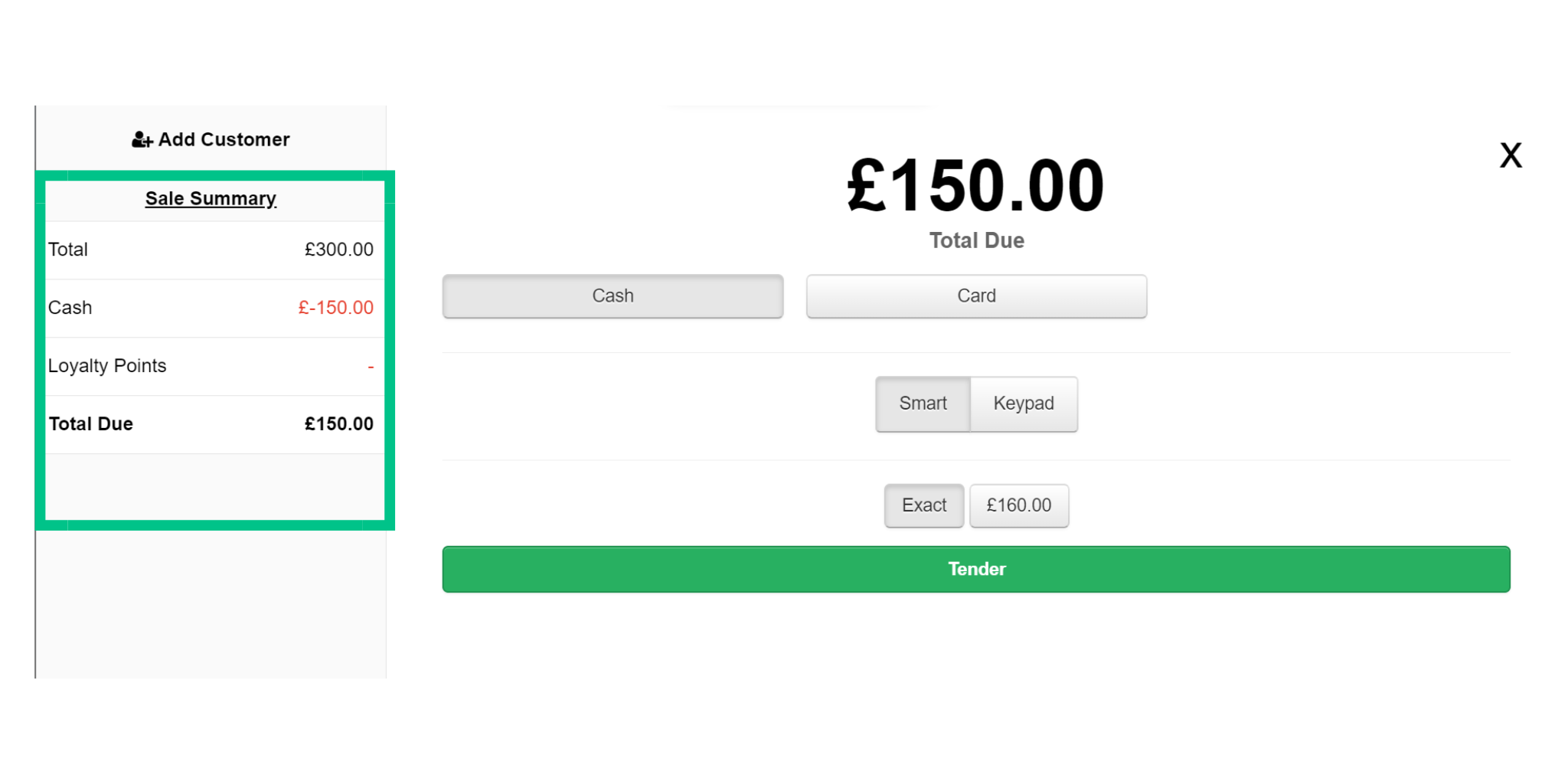 Press Card and then Exact and press the tender button to complete the transaction.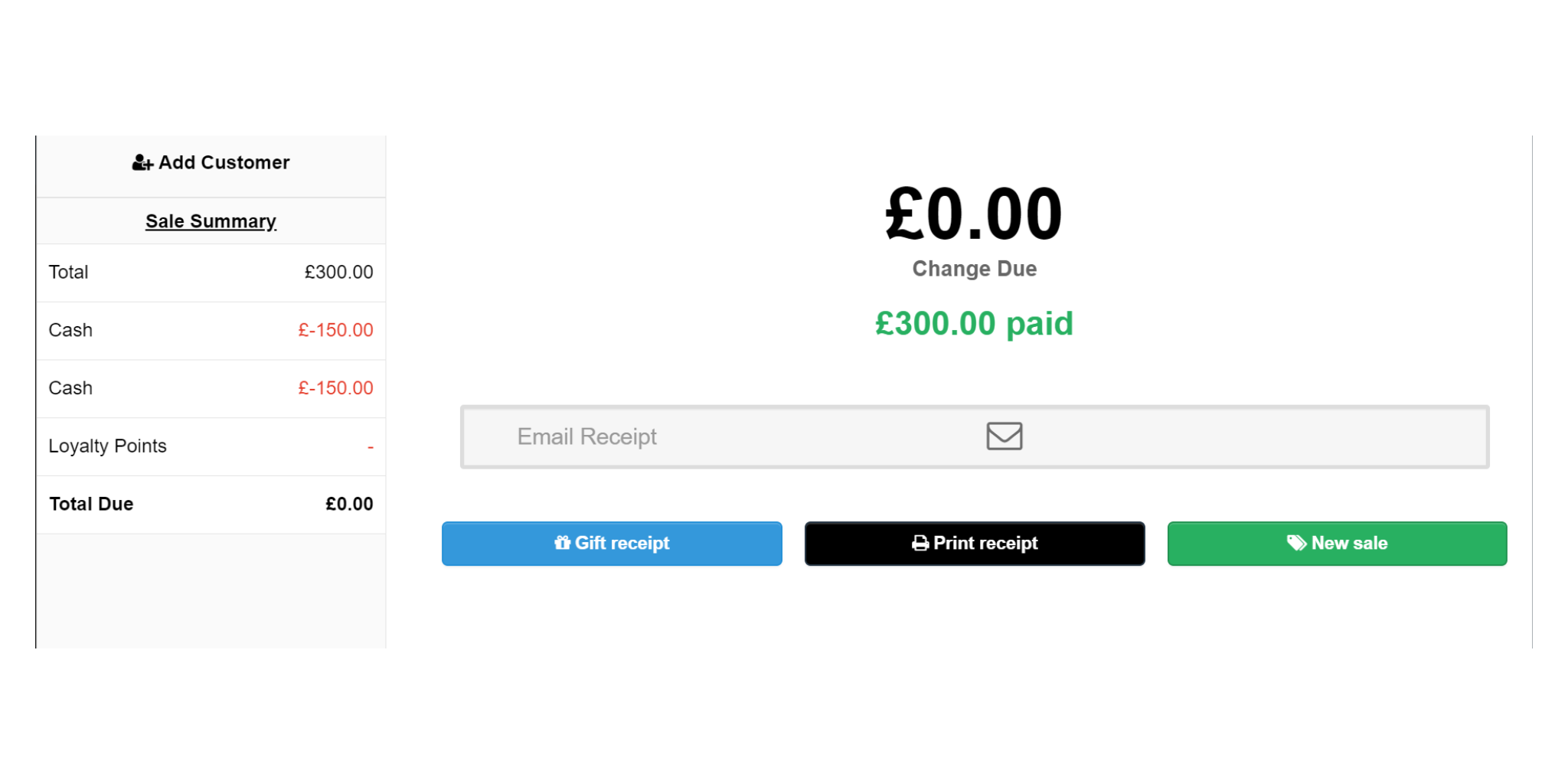 In the second instance for each person paying individually towards a group bill select the payment type, then 'Keypad' and enter the amount. Do this for each customer and the screen will adjust the outstanding amount accordingly.
You can do this for multiple payment types. For example If you want to take a £10  voucher towards the payment select 'Voucher' as the tender type and then, using the Keypad, enter the value of the voucher as 10.00 and press tender. The outstanding amount is shown and you can take multiple payments in this manner for different tender types or customers until the transaction is complete.