The C Frame tablet enclosure for iPad and Android consists of two components, a 10" Universal tablet stand and a cash drawer enclosure that the stand attaches to for security and ease of use. The cash drawer enclosure helps to protect your cash drawer as well as providing a secure base for the tablet stand, with a rotation feature allowing the tablet stand to move around as required on a solid base.
Setting Up Your C Frame Tablet Stand and Cash Drawer Enclosure
If you're attaching the stand to a cash drawer cover then align the C - Frame base with the screw hole pattern in the drawer cover as shown in the diagram below.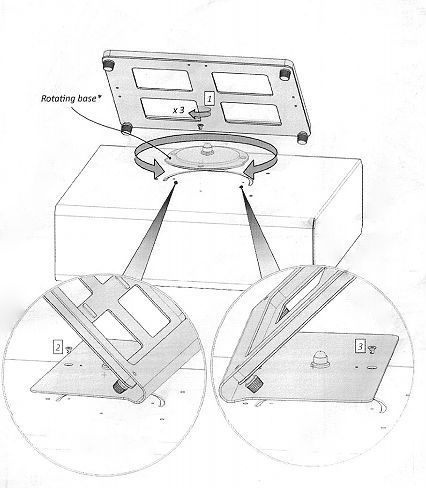 You should mount the C-Frame rotating base to the cash drawer cover using the screws provided. Align and tighten the first screw then swivel the base to provide access to the second and third screw holes in the drawer cover.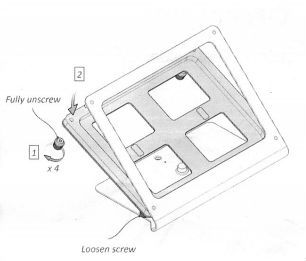 Once attached to the drawer cover loosen the bottom two nuts at the back of the stand and remove the two at the top as shown in the diagram on the left below.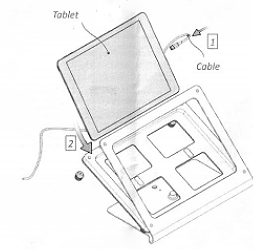 Insert the tablet, then the cable and align the tablet within the metal frame. Replace the top two nuts and close the C-Frame. The cable will pass through the slot in the back at the base of the C-Frame near the rotation point. If you are not using the drawer cover then attach the rubber mat to the rotating base of the frame. This will prevent the frame from sliding when in use.