Hello there, welcome to AirPOS support! Our top priority is making sure you have the best possible experience with AirPOS. We're here to answer all your questions and help you solve any problems you might encounter.
Our support team is available 7 days a week and we pride ourselves on responding quickly - typically within just 3 minutes! We genuinely care about your experience with us, which is why we offer such fast and reliable support throughout the week.
Our friendly support agents are always on hand to assist you, but if they're not available at the moment, no worries - a helpful bot will step in to ask you some questions about your issue. This helps the next available support agent to understand what's going on and provide you with the best possible help. So, please try to answer those questions to the best of your ability, and if you need to add more details, you can do so after the bot conversation.
Getting in touch with support is super easy! All you have to do is click on the chat bubble at the bottom right of your screen and start typing your question. Your message will go straight to the next available support agent, who will be happy to help. And don't worry, if a support agent isn't available right away, the bot will step in to help you out until an agent can take over.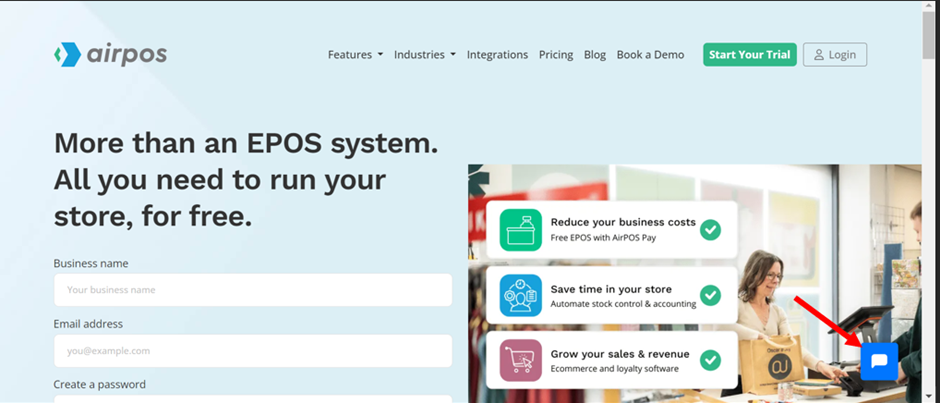 Support chat can also be accessed when logged into your Backoffice by clicking on the same blue box as on the website or you can also click on the "Support" tab at the top of the page to open the chat also.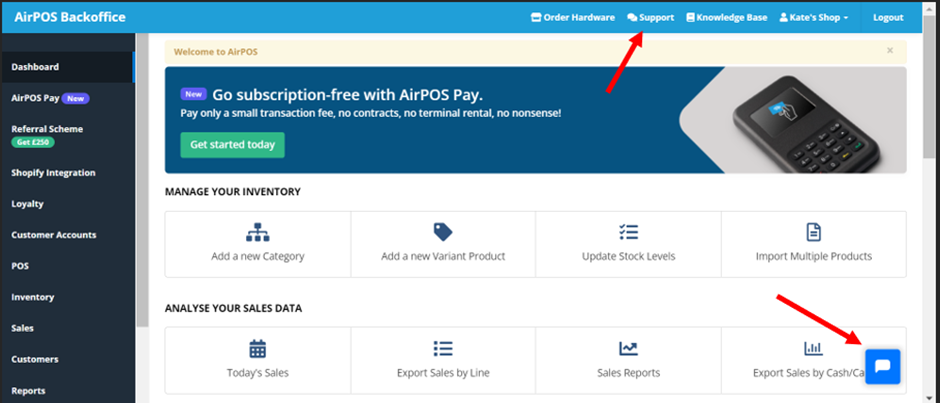 If you are somehow unable to access the chat bubble, that's not a problem! You can also contact support through email by sending your message to support@airpos.co.uk.
We look forward to chatting with you!