How to Email a Receipt from the AirPOS POS App
Sending an email receipt from the POS is now much easier in the new version of the AirPOS Application. On the tender screen when you've selected the tender type and the amount being tendered press the 'Tender' button a shown below.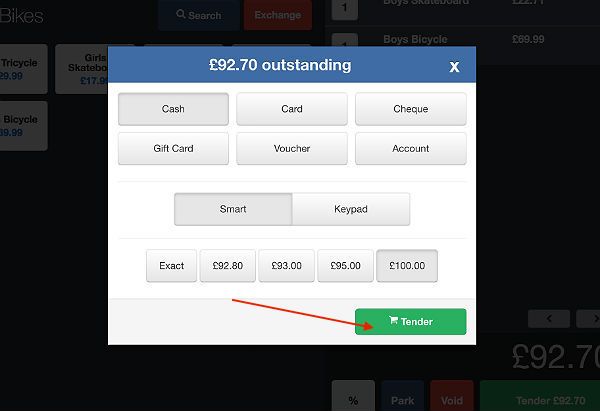 The screen will refresh and present you with a field where you can enter an email address. A receipt will be emailed when you press the 'New Sale' button as shown here.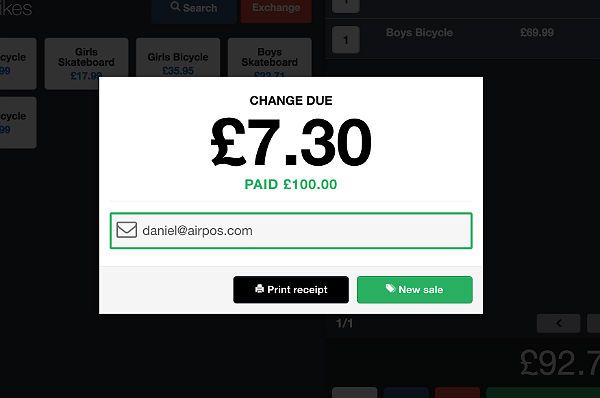 Or you can just choose to press the new sale button without emailing a receipt.