How to Print A Gift Receipt on the AirPOS POS App
You can give your customers a gift receipt (as seen below) if they are purchasing a present for someone in your store.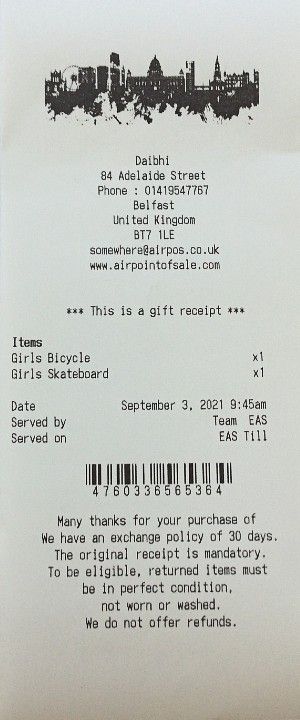 The gift receipt is useful just in case the receiver of the gift wishes to return it. The gift receipt will not display certain information such as price but will still have a transactional barcode for returns purposes. All you need to do is press the blue 'Gift receipt' button and print it before pressing the 'New Sale' button and closing the sale in the AirPOS ePOS.