Overall Transactional Discount / Adjustment
You may find that you have a promotion or 'Happy Hour' where you wish to discount the entire transaction rather than individual items. When you add items to the cart on the right of the POS screen four option buttons will appear at the bottom of the cart. They are 'Tender', 'Void', 'Park' and 'Discount' as seen here.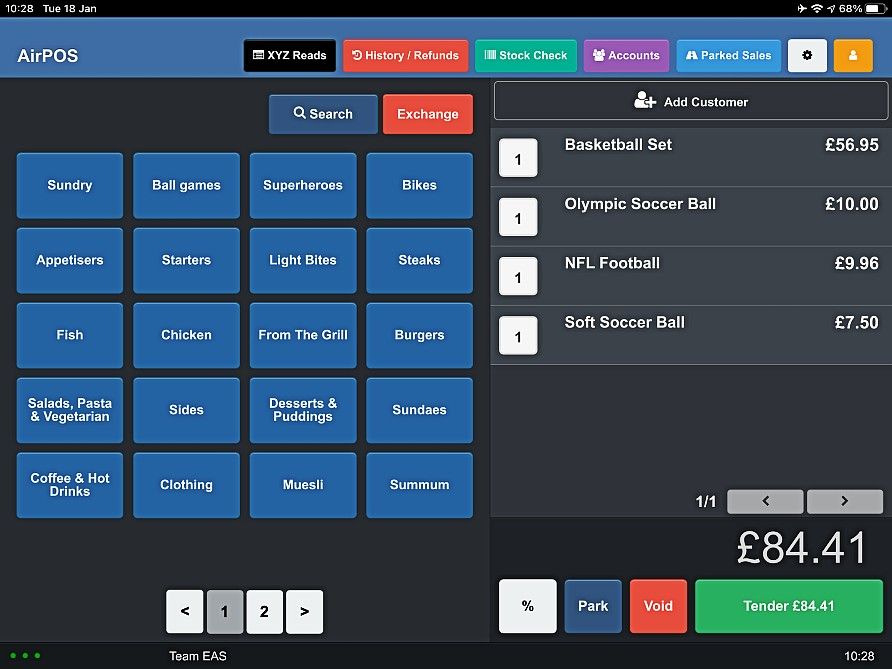 When you press the discount button a popup window will appear similar to the one for discounting items. This offers you the options of discounting the entire transaction by an amount or by a percentage.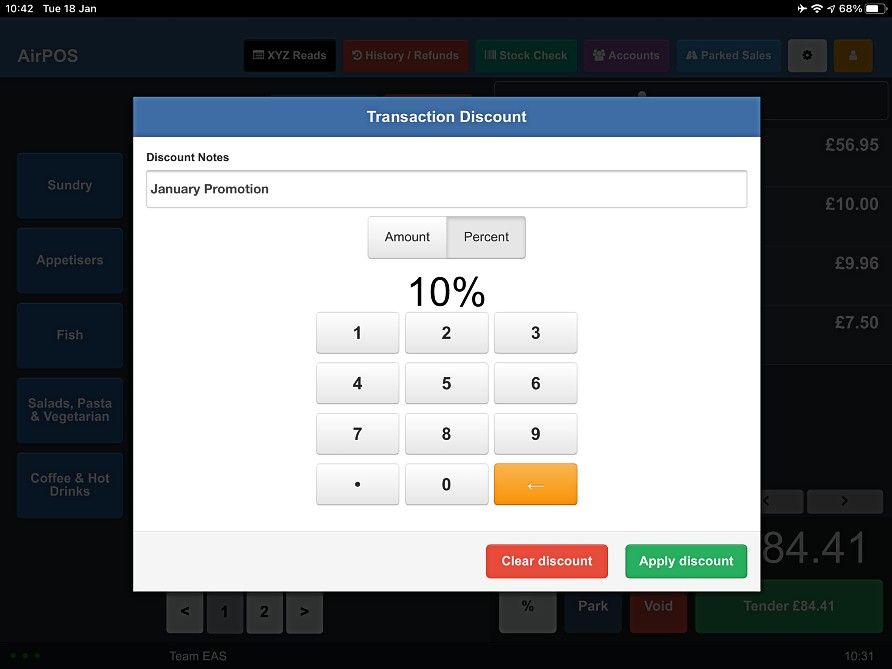 When you apply the discount the POS will show the new transaction amount for tendering with the discounted figure in red.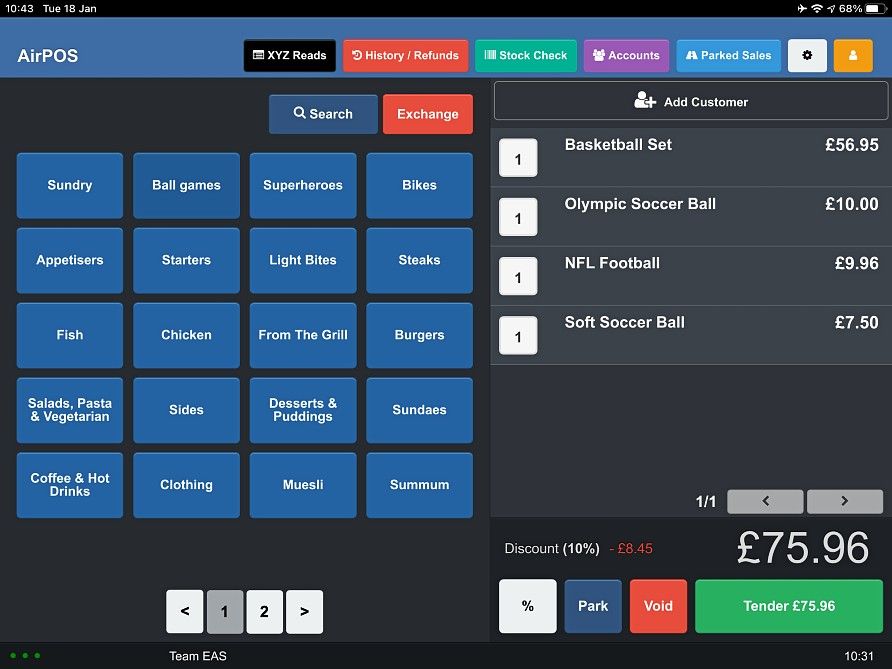 When your POS synchronises next the transaction will appear in the backoffice with the discount recorded as an amount or a percentage.