Stock-taking in AirPOS
AirPOS is designed to help you manage not only your sales but also your inventory levels. As such there are a number of methods for updating stock in the AirPOS backoffice, from a simple per item update to a bulk stock update of large catalogues.
How to adjust an individual item's stock levels
In your item list under 'Inventory' in the AirPOS backoffice, you will notice an 'Adjust Stock' button beside each item. To adjust the stock level of a particular item, for example the '16oz T-Bone', simply click on this button illustrated below.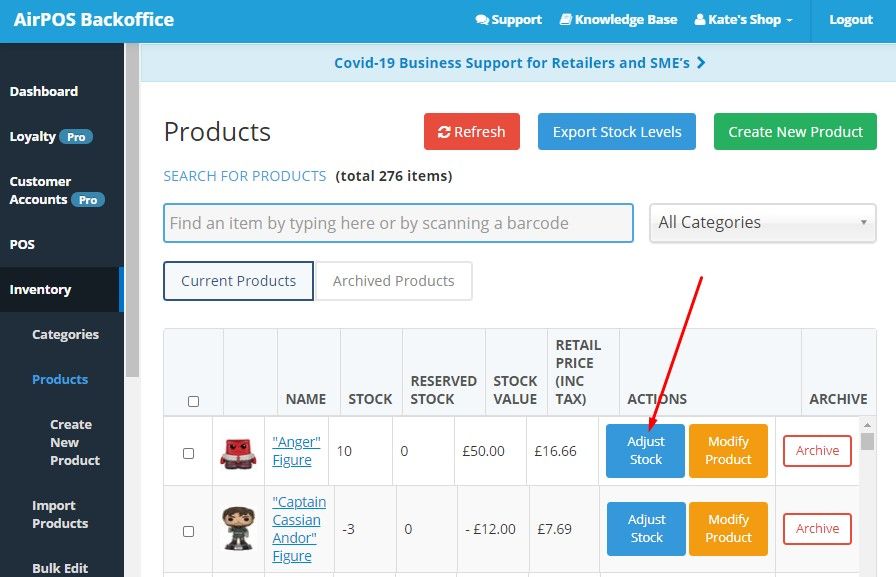 You will be taken to a new page and will see a number of options for adjusting this item's stock. First you would choose the location that the item's stock is to be adjusted in, then you choose the reason for the Stock Adjustment (for example a delivery will add stock to the item, while choosing 'Damaged' will remove the item(s) from the stock. Lastly you enter the amount of the stock adjustment. The system will decide based on your choice of 'Stock Adjustment' as to whether the adjustment should be additional or subtracted to the current stock.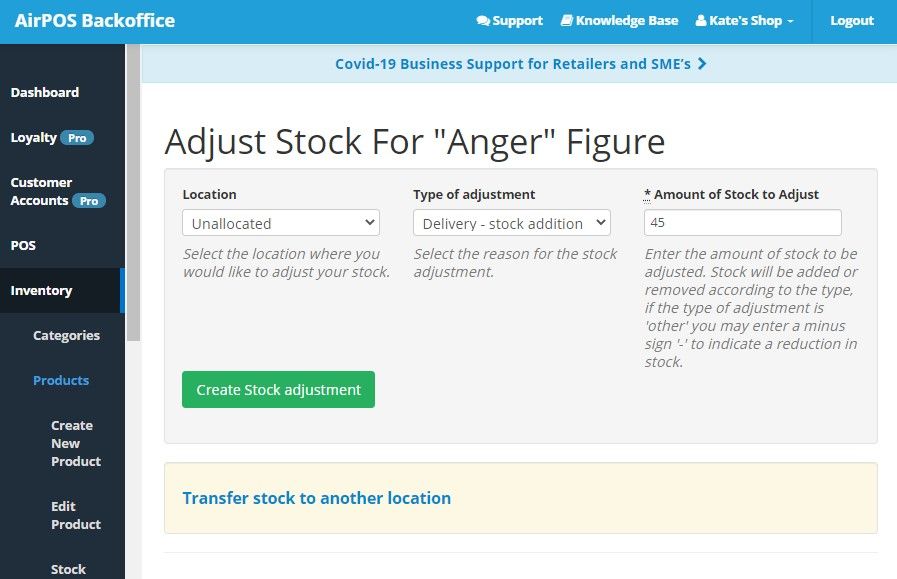 If you choose 'Other' for whatever reason you can enter a minus sign (-) to tell the system that this 'Other' adjustment was negative if required.