How to Add Large Quantities of Items to a Sale in the AirPOS POS Application
Until recently adding multiple quantities of an item could only be done by increments of 1 which is painful when dealing with an order for a cube or a pallet of 500 bricks. Now on the new POS when an item appears in the cart the number of the item in the order is now shown to the left in a white box as shown below.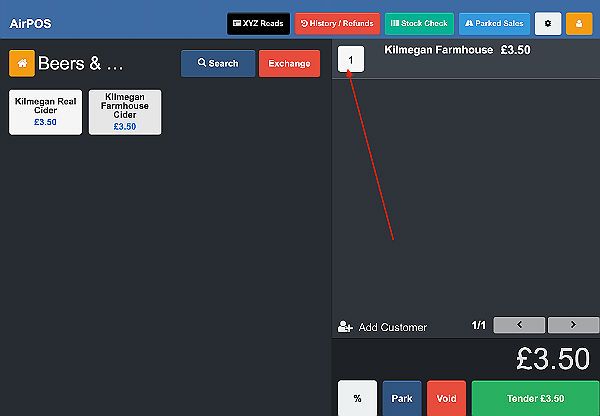 You can still increment the quantity by 1 by tapping on the item to add it to the cart or you can tap on the quantity button above and a new popup window will appear like that below.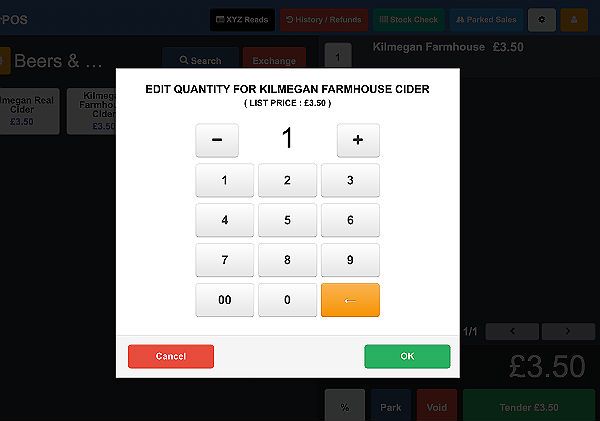 Simply tap the plus (+) or minus (-) button to change the amount by one or simply use the keypad to enter the quantity required and press 'OK' as shown below.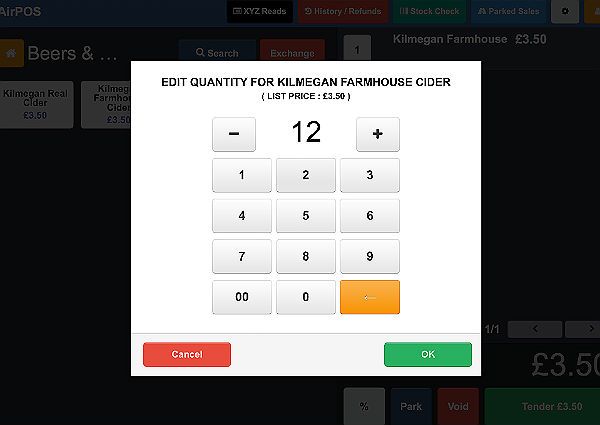 This will now be reflected in the cart.