How to Add a Note to an Item in the AirPOS POS App.
Adding notes to an item in the cart is similar to in-line discounting. When the item appears in the cart tap on it and three icons will appear as in the image below.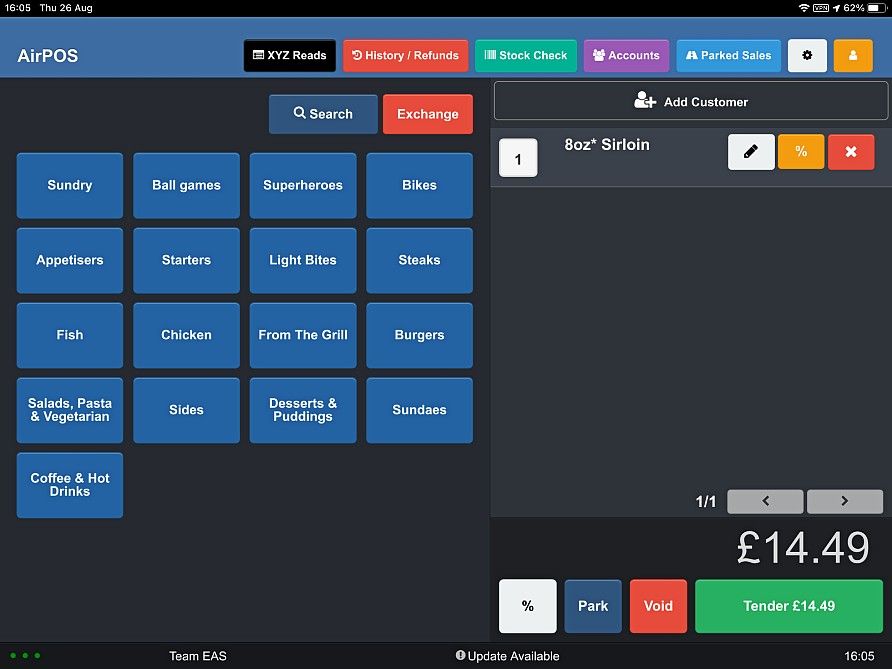 Tap on the pencil icon and a popup window will appear into which you can type your note and save as below.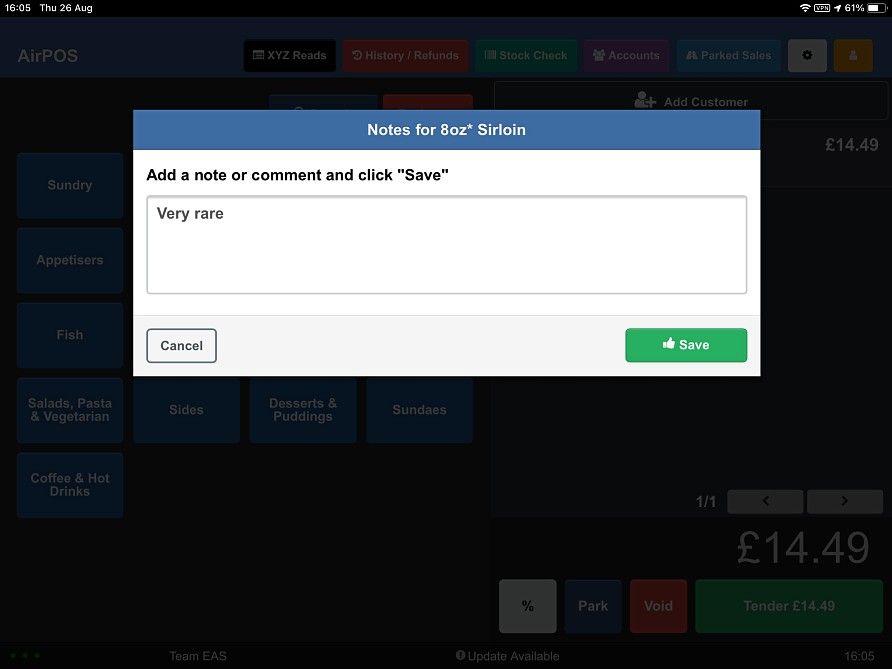 When you save the popup will disappear and return you to the main POS where your note can be seen added to the item in the cart.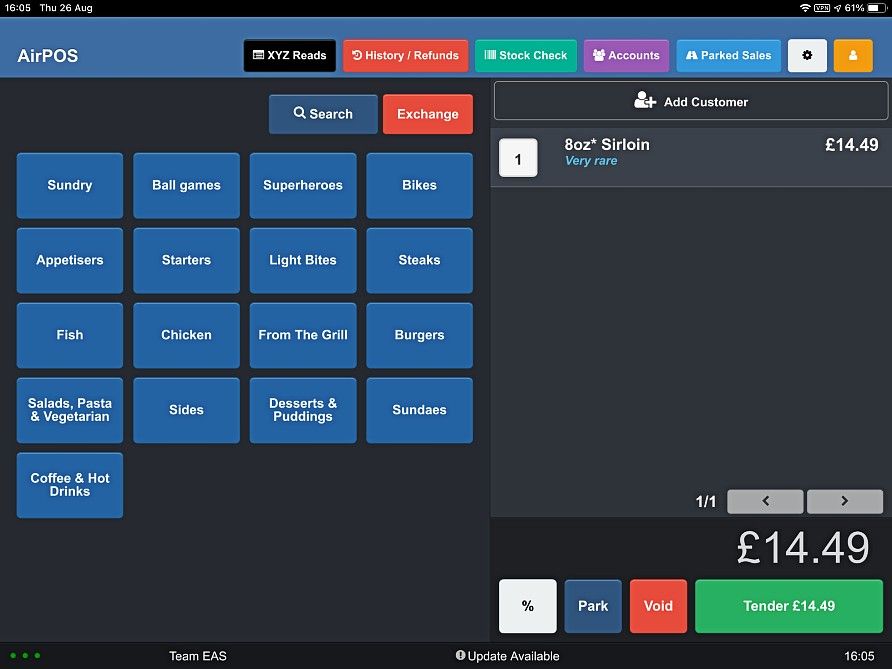 When you complete the transaction this note will be saved in the backoffice and you can view it by clicking on the 'Details' link to the right of the transaction from your list for that day.