On an Android device or an iPad you can customise your receipt by adding a logo, a header and a footer. This is done by going into your settings in the left navigation panel of the AirPOS backoffice and uploading a suitable logo through the Receipt Settings dialogue.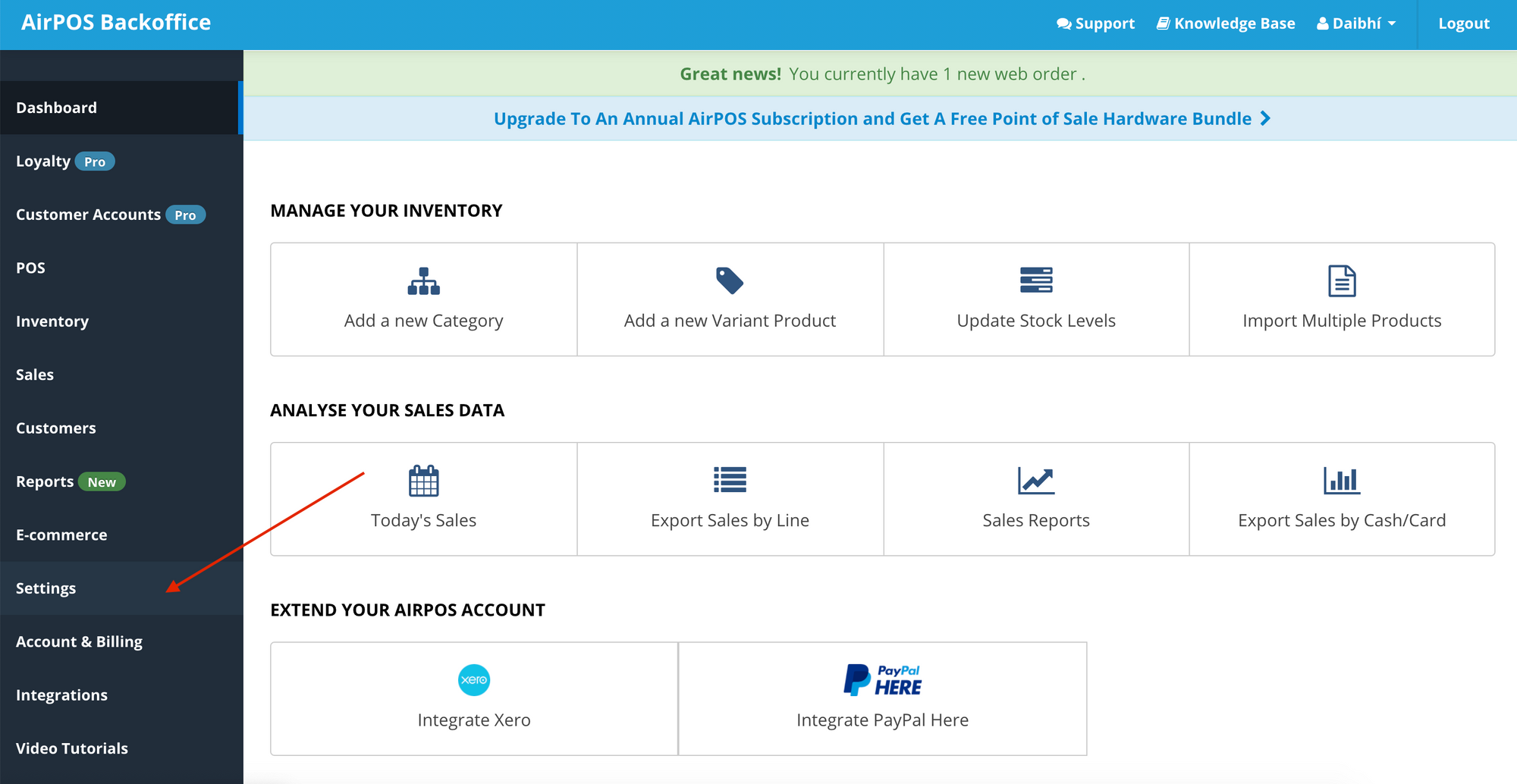 Please note that thermal receipt printers will struggle to print very sophisticated or complex logos, a simple, crisp black and white version of your logo is preferable. Note that the maximum image size that will be accepted is 2047 pixels wide by 831 pixels high. The format of the image can be bitmap (.bmp), JPEG (.jpeg), GIF (.gif) or PNG (.png)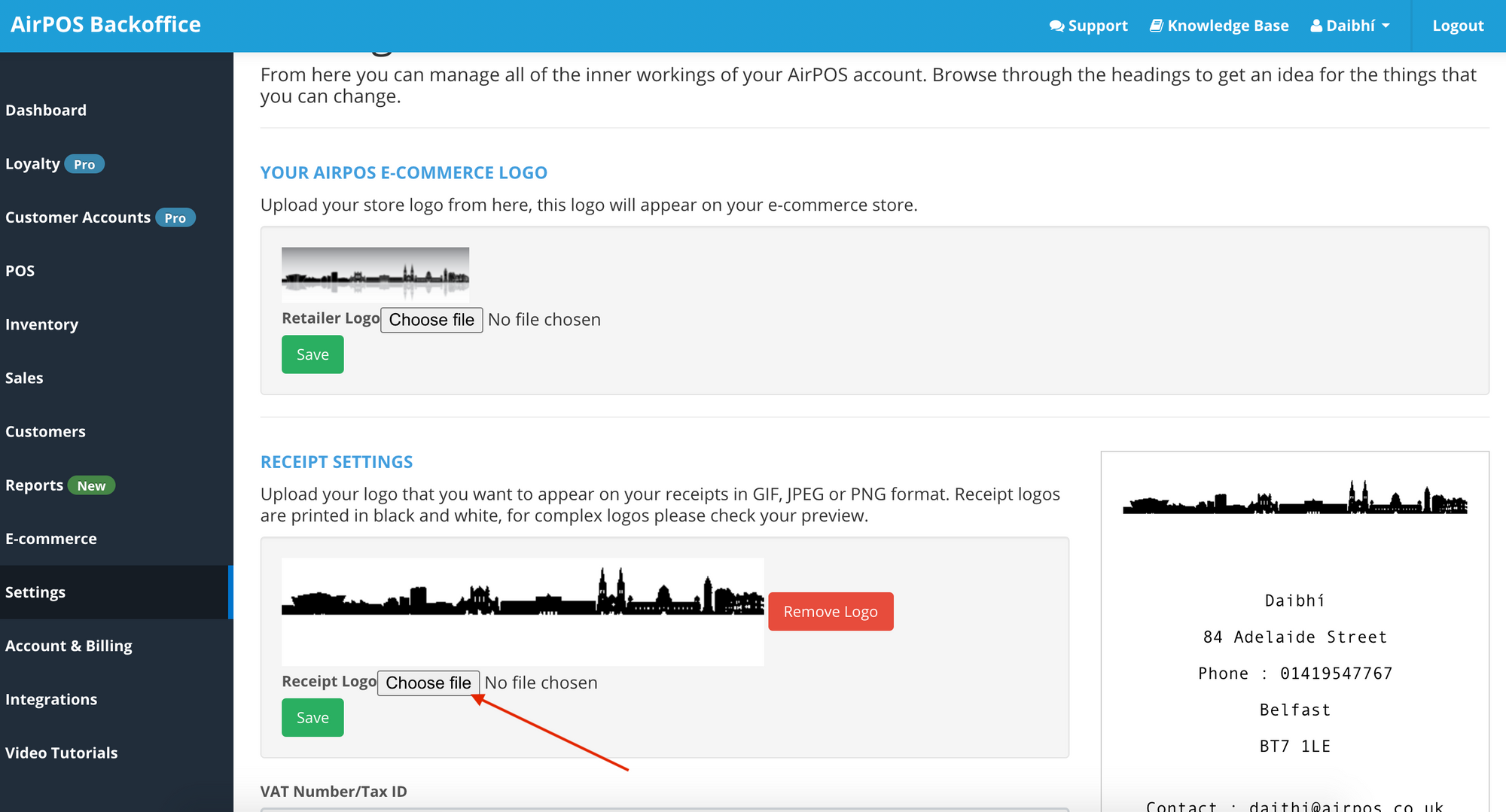 Once you've uploaded and saved your image you will see it previewed in the backoffice as seen above on the right.
Occasionally, after uploading your logo image you'll notice a large gap of white space between the logo and the beginning of the text of the receipt. This can often be resolved by first removing the logo in the backoffice and cropping the image slightly. Remove some white space around the image, save it and re-upload it again.