Refunds with iZettle
If you should need to refund a sale that was made using iZettle this can be done entirely within the AirPOS application if you are refunding the entire transaction. The process is fully integrated with AirPOS. If you need to partially refund a transaction then you will need to use the iZettle application to do this at present. To do a partial refund in iZettle follow the steps below.
Sign in to the app.
Go to the menu by tapping on the Hamburger menu (three horizontal blue bars) at the top left of the screen.
Then tap Receipts.
Choose the payment you want to refund and tap Refund.
Select the product(s) you want to refund > tap Next.
Enter your password if you're refunding a card payment, otherwise simply press Confirm.
In AirPOS locate the transaction by tapping on the 'History / Refund' button at the top of the POS screen as shown below.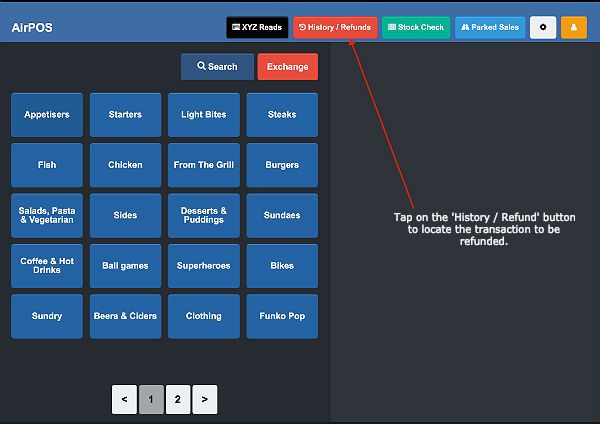 In the screen that follows you'll see a list of all transactions made in the past 24 hours. There's also a search box in which you can enter the transaction number from your customer's receipt to locate the sale or if it was made in the past 24 hours you can locate it from the screen as seen below.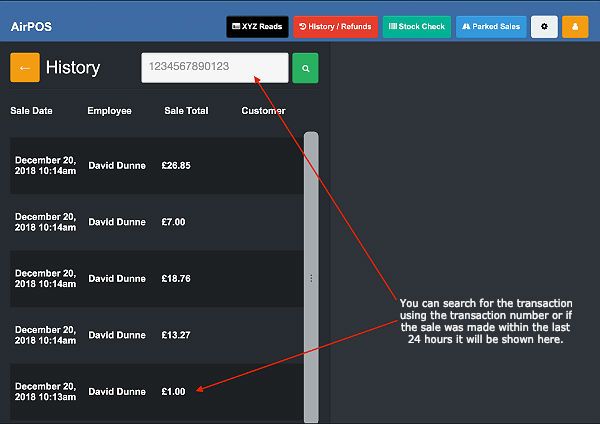 The transaction will appear in the cart with the options to either reprint a receipt or to refund. Tap on the 'Refund' button.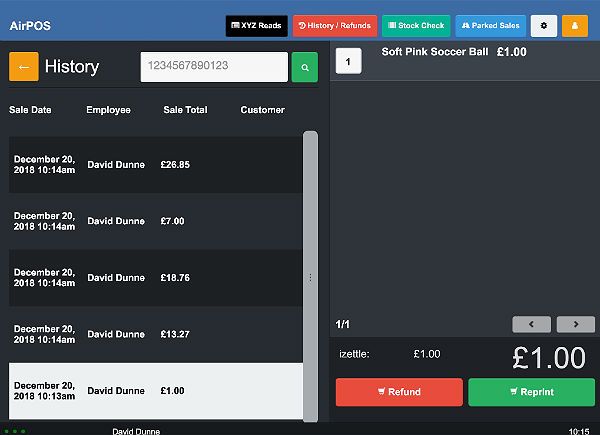 A popup will appear in which you select or deselect the items to be refunded.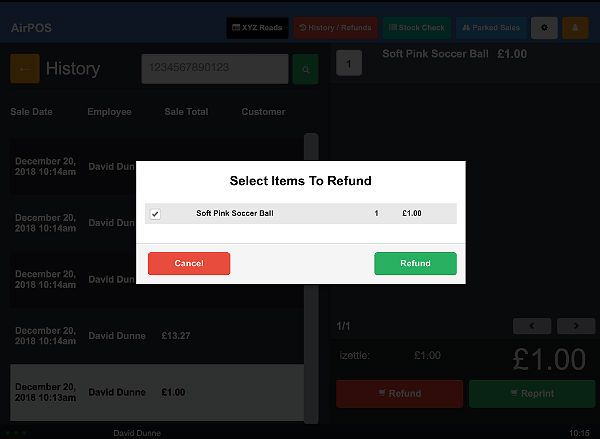 In this instance we'll be refunding one item. Tap on the green 'Refund' button and you'll see a popup like that below.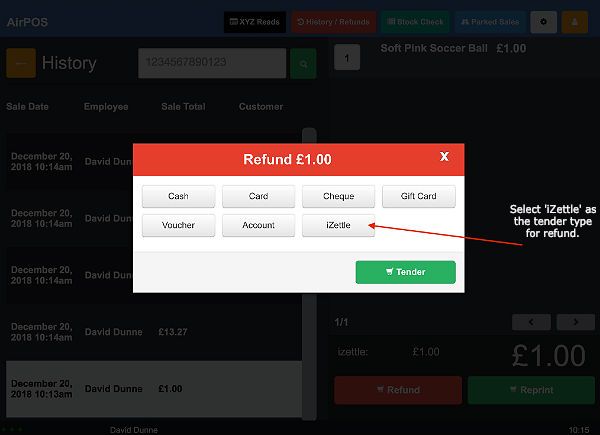 In this popup you'll be asked to select the tender type for refunding. If you are refunding the entire transaction select iZettle. If you are refunding a partial transaction select 'Card' as you have already refunded in the iZettle application. Tap on 'iZettle' and you'll see a screen like the next image.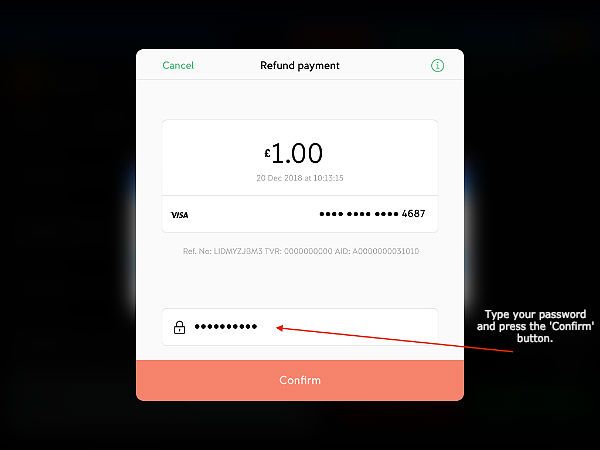 You'll be required to enter the password for your iZettle account. Just enter that and press the 'Confirm' button.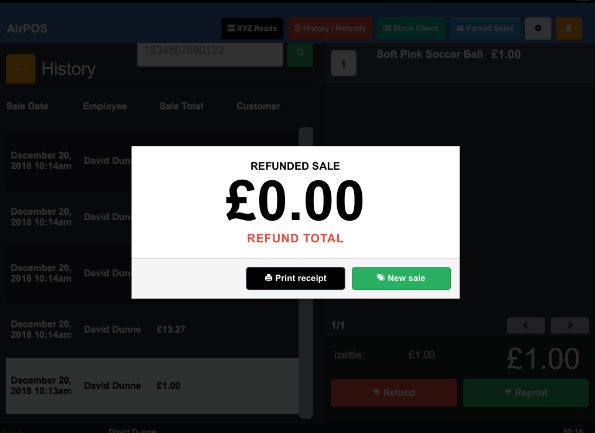 That's all there is to it and your POS is ready for a new transaction.