Advanced Settings
These are accessed by tapping on the settings cogwheel at the top of the screen and selecting 'Advanced' from the left margin.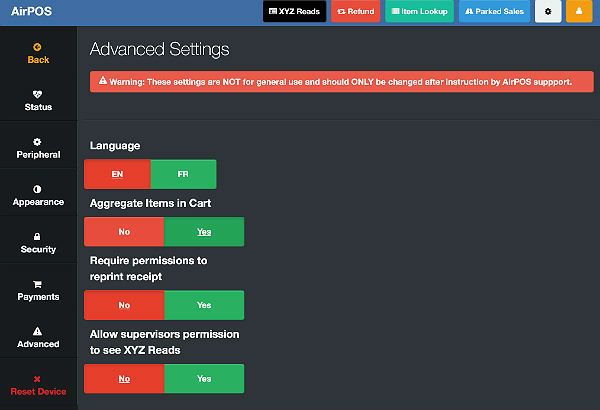 Here you can choose to aggregate your items in the cart or have multiple sales of an item appear separately in the cart.
There is also the option in advanced settings to change the language from English to French. This will take effect when you next restart the application.
You can apply a setting here that will require your staff to get an elevated PIN to reprint a receipt (this would be applicable where the receipt is an admission ticket).
You can elevate a supervisors access to the 'XYZ Reads' in this screen if necessary.