If you should need to refund a purchase made on your AirPOS e-commerce webstore the process is a fairly straightforward one. In your backoffice click or tap on 'E-commerce' from the left margin then on the link to 'View your online orders' as shown in the image below.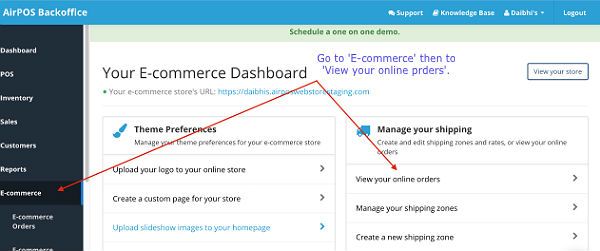 You'll see a list of all completed web orders. When you've identified the one you need to refund click or tap on the 'View' button to the right of it.

You'll then see an expanded view of the sale showing the details of the order, the customer's details and the shipping and billing addresses. You'll also see a refund button. Just click or tap on that.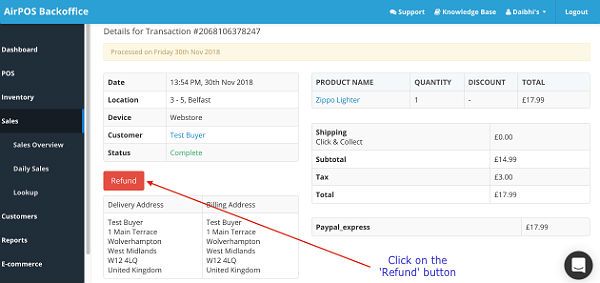 You'll see a popup in which you can refund the item and the shipping costs. In our example below the shipping was free for a 'Click & Collect' purchase so refunding the shipping is not an option. If the product is being returned to stock then leave that box ticked.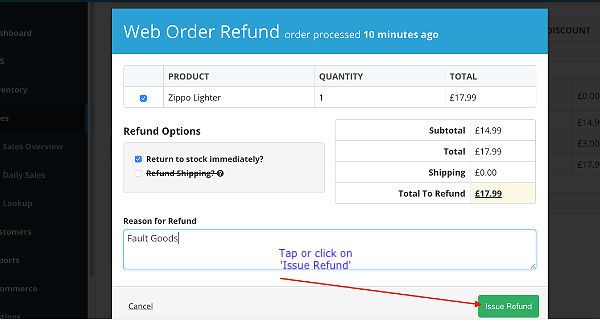 Just click on the 'Issue Refund' button and the screen will change to a popup like that below and the funds will be paid by PayPal into your customer's account within 5 to 7 working days.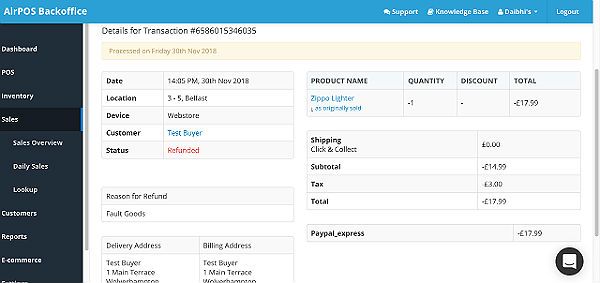 For an online order with multiple products and shipping charges you may only be required to refund on certain products and not on the shipping. In that case when you've clicked on the refund button you'll see a popup like that below. Deselect the products not being refunded. As the shipping costs are for products costing over £5.00 the order still qualifies for shipping charges so you will not be refunding the shipping. Deselect the refund shipping option but leave the return to goods option ticked so that they may still be sold online or in store.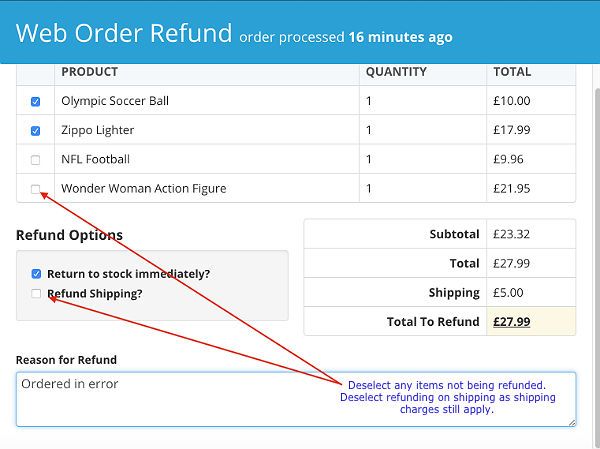 Just tap on the refund button and a popup will appear to show which products have been refunded.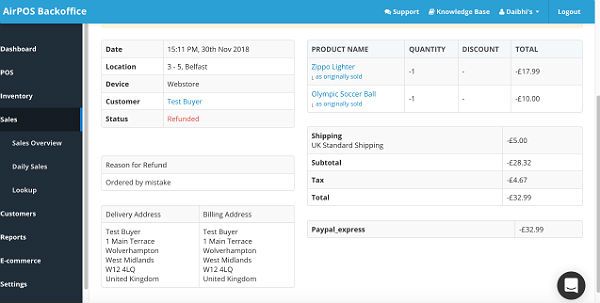 If all of the items in that order were being refunded then the shipping would also be refunded. Just leave that option selected.