This very simple payment integration will allow your customers to pay for web orders using PayPal. In order to enable your AirPOS web store you need to have PayPal operable as a payment processor in order to accept customer payments.

You will need a free PayPal Business account to do this. To sign up for a PayPal business account (if you do not already have one) please visit: http://www.paypal.co.uk
To set up PayPal Checkout to take payments online using your account tap or click on 'E-commerce' from the left margin of the backoffice and then select 'View or edit your PayPal credentials' as seen below.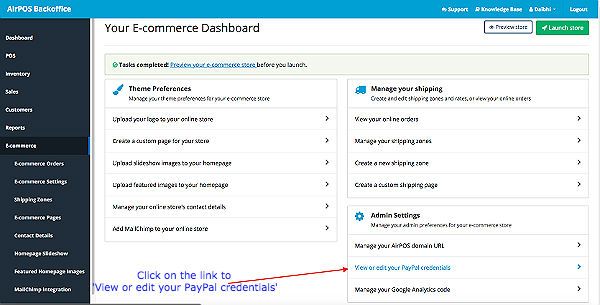 In the 'E-commerce Settings screen tap on the 'Setup PayPal Now' button.

A popup will appear for you to login to your PayPal account. Enter your email address for your PayPal account, select your country and tap or click on the 'Next' button as shown below.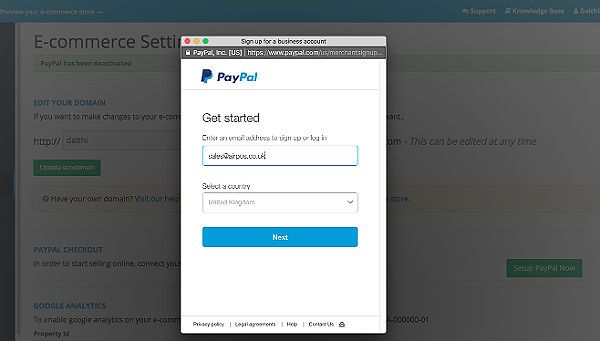 You'll then be asked for your password.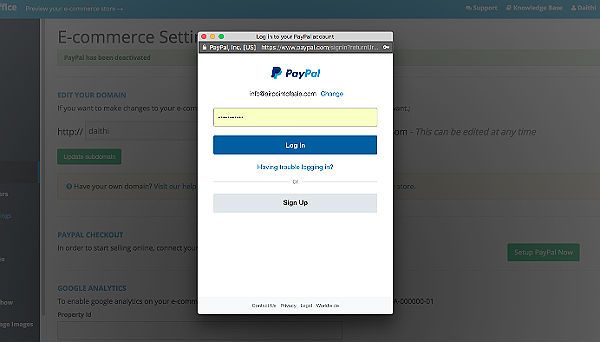 If you then tap on the login button the popup will change to say that "AirPOS Ltd needs authorisation to use your API credentials so it can integrate with PayPal. By authorising this, AirPOS Ltd will be able to process payments securely on your behalf". Tap on the 'Yes, I authorise it' button.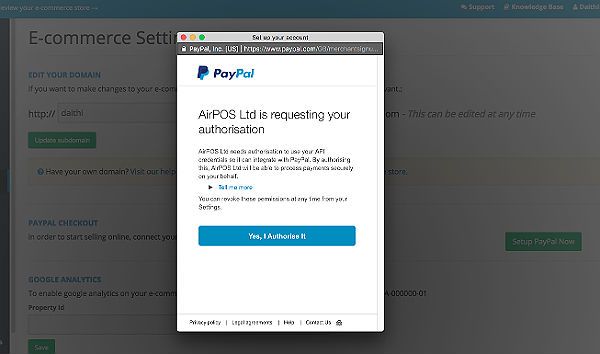 The popup will change to say success.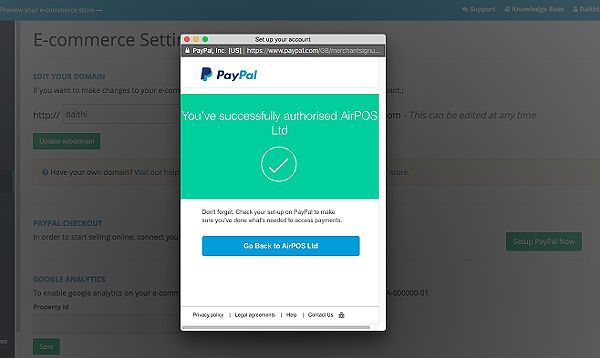 Tap on the back to AirPOS button and you'll see that the screen has changed to show your PayPal API Credentials with a button to disconnect from PayPal.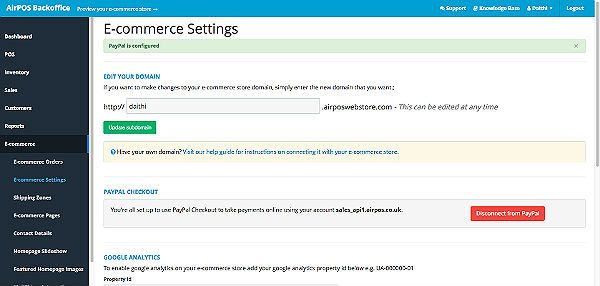 And that's your PayPal account linked to your AirPOS e-commerce Webstore.