Setting up MailChimp on your AirPOS e-commerce webstore
MailChimp is a free service that enables people that are interested in your work or products to subscribe to email marketing lists through a signup form which can be added to your e-commerce store. With this integration you will be able to send email newsletters, invitations, reminders and much more!
To set up MailChimp, you will need to add a snippet of code to the AirPOS backoffice from the MailChimp website. To find this you will need to create a free account by following the link below:
If you already have a MailChimp account, just sign in as usual.
Once signed in, you will see a screen similar to the image below.
Click on 'Audience'  icon from the left navigation margin as seen below.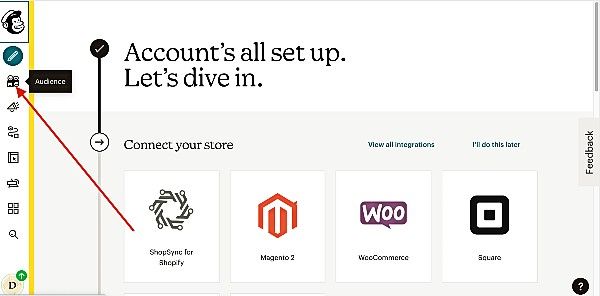 From here select 'Signup Forms' from the left margin menu.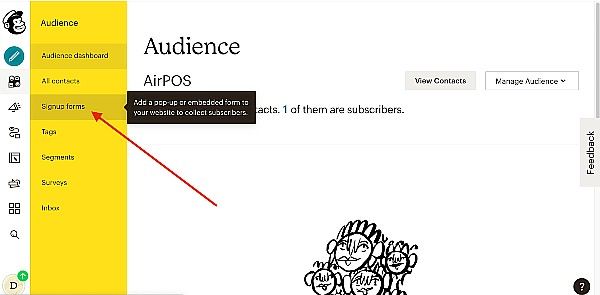 From here, select the "Embedded Forms" link as shown in the image below.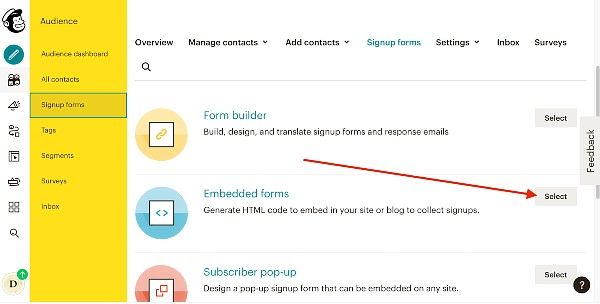 This is where you will find the snippet that you will copy and paste to your AirPOS backoffice.
Click the 'Embedded Forms' link. In the refreshed screen select 'Unstyled' and from 'Form Options' on the left select the option to show only required fields. This means that the subscriber needs to only enter their email address in order to subscribe.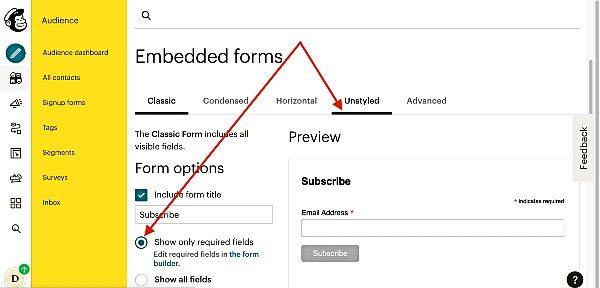 If you scroll further down the screen you will see the code snippet. Select it all and copy it as shown in the image below.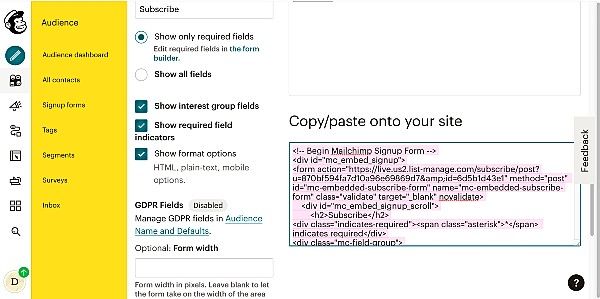 Once copied, open the backoffice and make your way to the MailChimp Integration which can be found in the E-commerce  section.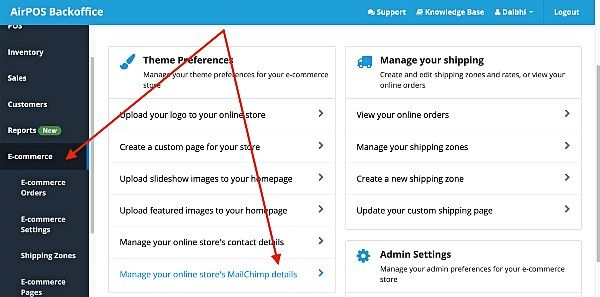 Simply paste the code into the form provided and press "Update".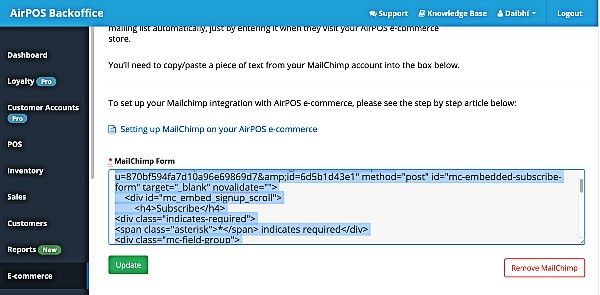 If you want to remove the MailChimp form, simply select the remove button.
To see the MailChimp form, simply go to your e-commerce store  and check the bottom footer.