Setting up Google Analytics on your AirPOS e-commerce site
Google Analytics is a free service offered by Google that generates detailed statistics about a website's traffic and traffic sources and measures conversions and sales. It's the most widely used website statistics service for e-commerce and is now available for your AirPOS e-commerce site!
To find out how to get your Google Analytics code snippet that you will need to paste into the AirPOS backoffice to enable tracking, firstly create an account at the following link.

http://www.google.com/analytics
Or if you have an account sign in.
When you sign in you'll see a similar screen to that below. Click on 'Admin' from the menu on the left as seen below.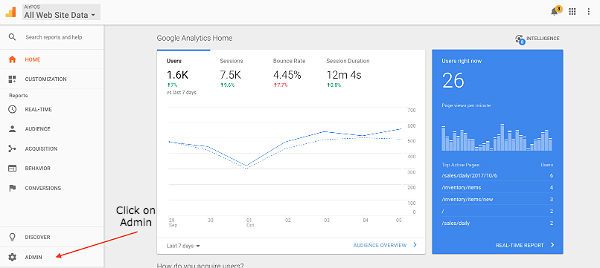 You'll see a screen similar to the following one. Select an account from the menu in the ACCOUNT column.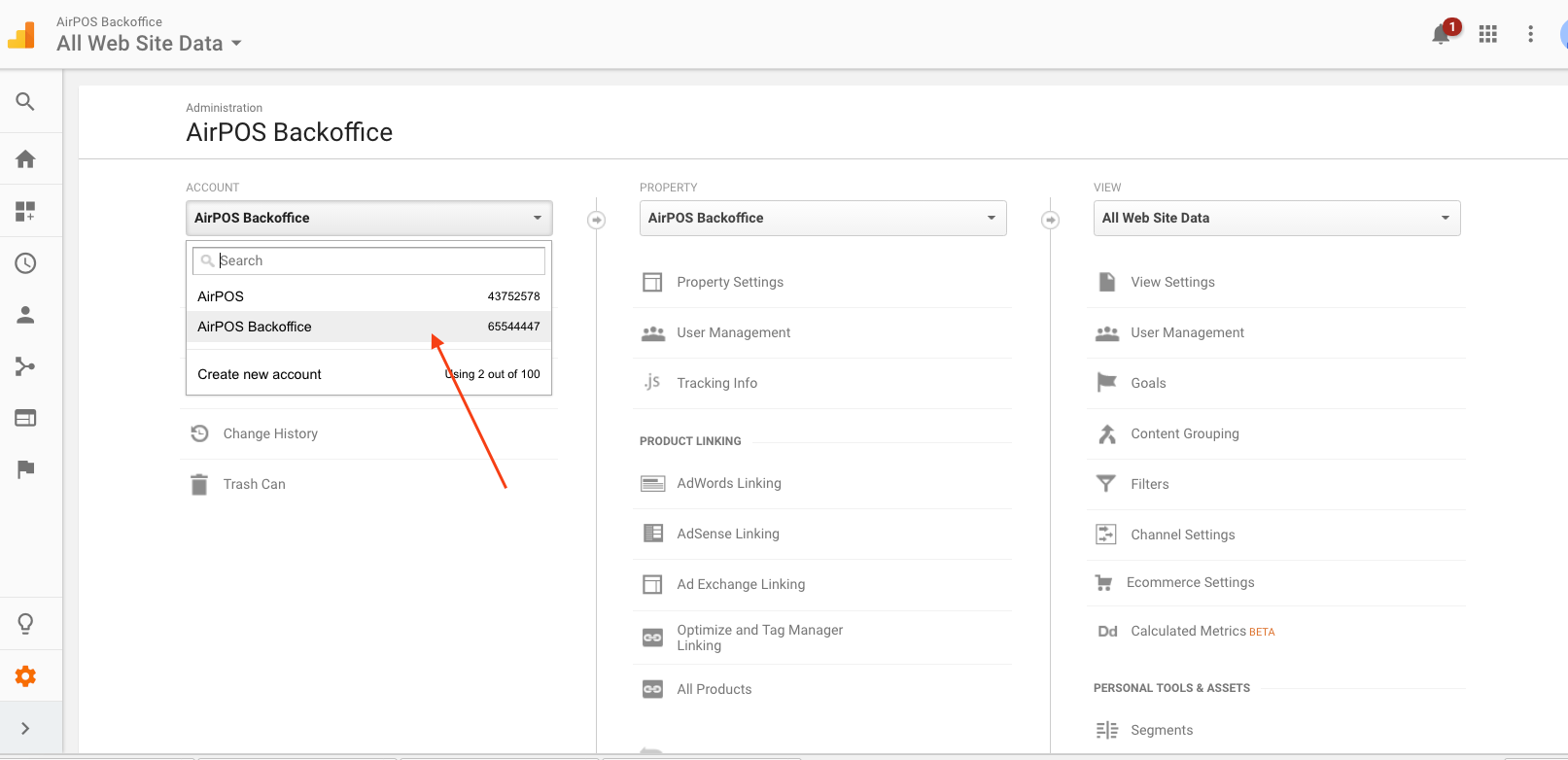 Select a property from the menu in the PROPERTY column.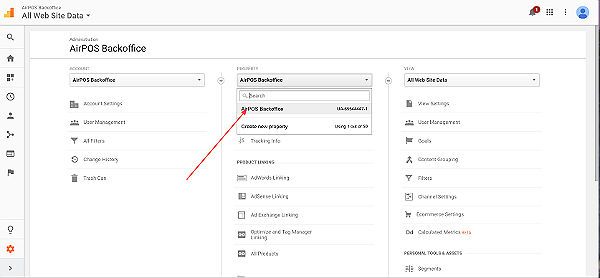 Under PROPERTY, click 'Property Settings'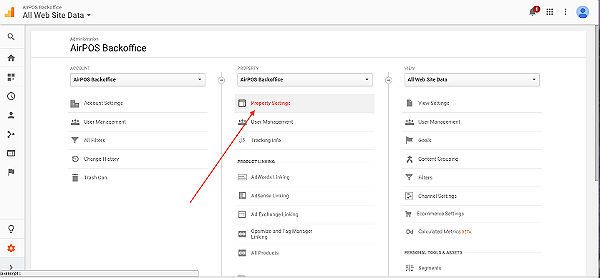 Your tracking ID, Default URL and property number are displayed at the top of the page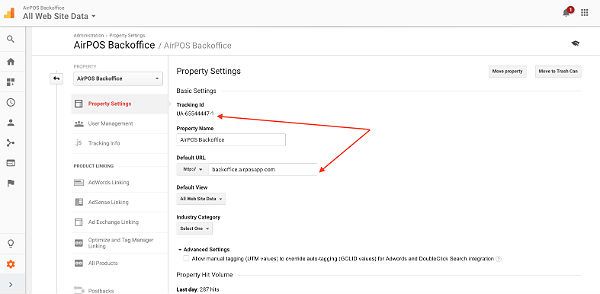 Copy the Tracking ID and Default URL and then go to your 'E-commerce' in the menu on the left in your backoffice.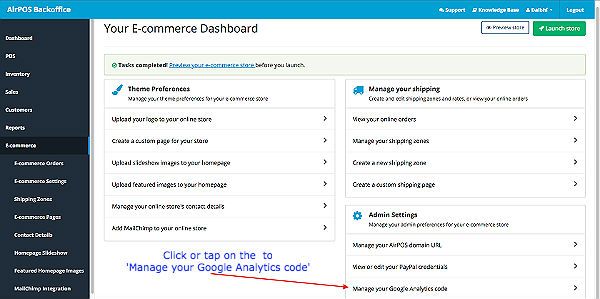 Click or tap on the link to 'Manage your Google analytics code' to paste the Tracking ID and Default URL into the appropriate field as shown below.

The tracking code snippet for your website is displayed under Website tracking.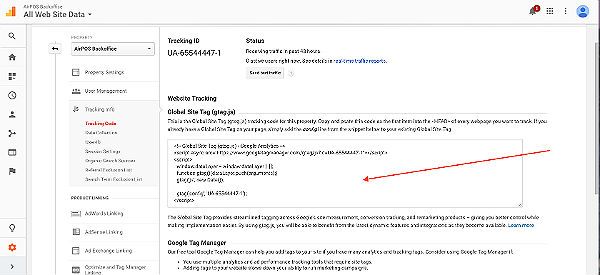 Copy and paste this code as the first item into the of every webpage you want to track. If you already have a Global Site Tag on your page, simply add the config line from the snippet above to your existing Global Site Tag.

And press 'Save'. To view the traffic on your AirPOS e-commerce site simply login to Google Analytics.