Setting up your Tills and Point of Sales
Having downloaded the AirPOS POS application on to your device
the first time you open the POS application you'll see the following screen.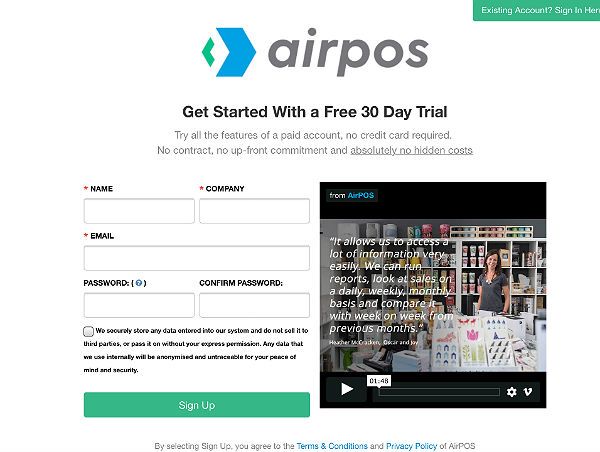 If you have already created an account click or tap on the green button at the top right of the screen 'Existing Account? Sign In Here '. The screen will change to that below. Just enter the email address for your account and your password.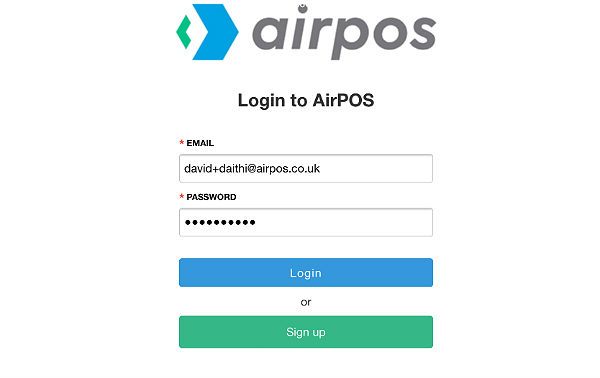 The screen will change to say 'Setting up your POS' below the AirPOS icon. After a few moments you'll see a screen like that below where you select the device from your list of devices that you've created.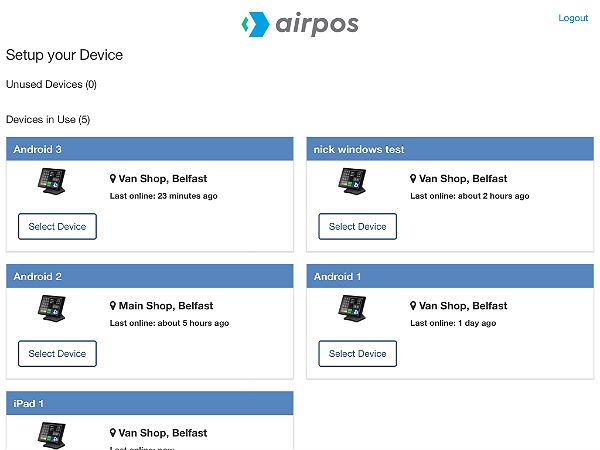 Click or tap on the 'Select Device' button and AirPOS will setup your device.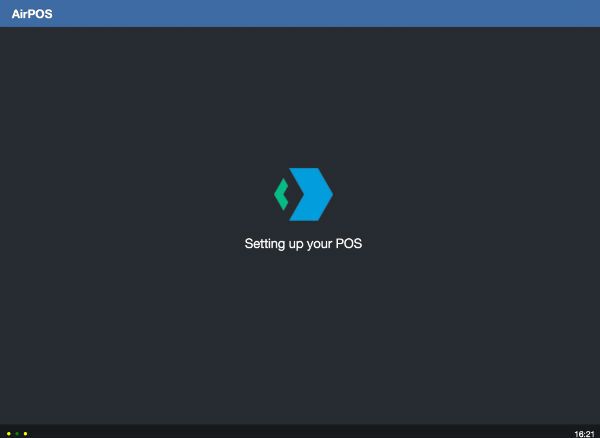 After a few moments the screen will refresh to the employee login screen like that below.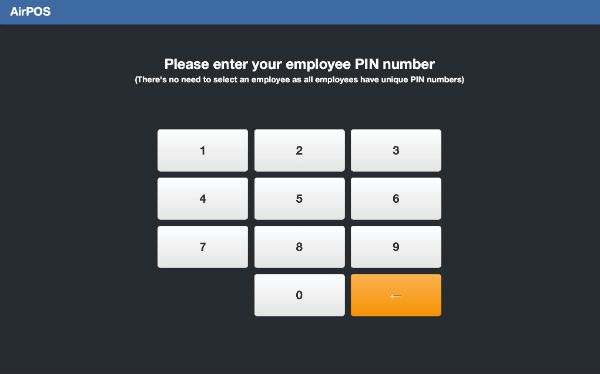 Just enter your PIN and you're ready to go.

To Create a new POS device, click on POS from the left panel of the Backoffice and select devices. You will see a list of all (if any) devices that you've setup. Press the 'Create a Device' button and simply fill in the Name of the Device and what Location it's situated in.

Once you have filled in this information, click "Create Device" (or 'Save' if you're editing a device) and you're all set. If you are no longer using a particular device and you want to deactivate it, in the Backoffice select POS from the left hand panel and then click on Devices. All your devices will appear and if you click on the green 'Active' button on the device you wish to deactivate the following screen will appear…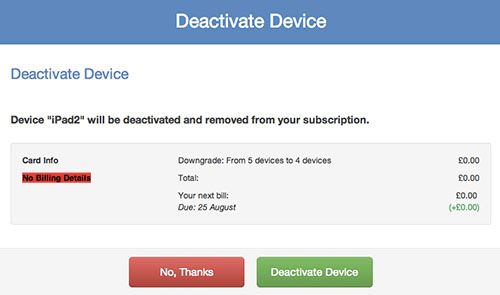 Simply press the 'Deactivate Device' button.

You can have as many active devices as you require.
Some users may have a single device which is used across a number of locations as in a mobile shop. When moving the device to another location you'll need to edit the device in the backoffice by clicking on POS from the left margin and selecting 'Devices'. Here you can change the location that the device is assigned to. You must then reset the device and log back in to AirPOS in order for the device to 'know' that it's location has changed. On the POS if you click on the settings cogwheel and then scroll down the left margin you will see a red button to 'Reset Device'. Before you do this please ensure that all sales and 'Z' reads have synchronised to the backoffice.