Learn about the features of the Express Dashboard
The Stripe Express Dashboard is available to all AirPOS Pay customers. You can use the Express Dashboard to view your available balance, see upcoming payouts, and track your earnings in real-time. In this guide, we explain the features of the Express Dashboard and how you can access it.
How to access the Express Dashboard
If you are an AirPOS Pay customer, you can visit the Express Dashboard in your back office by visiting the AirPOS Pay dashboard. In the bottom right corner of your AirPOS Pay dashboard, you will see a widget for Stripe Express. Click the blue button titled "Go to Stripe Express" on this widget.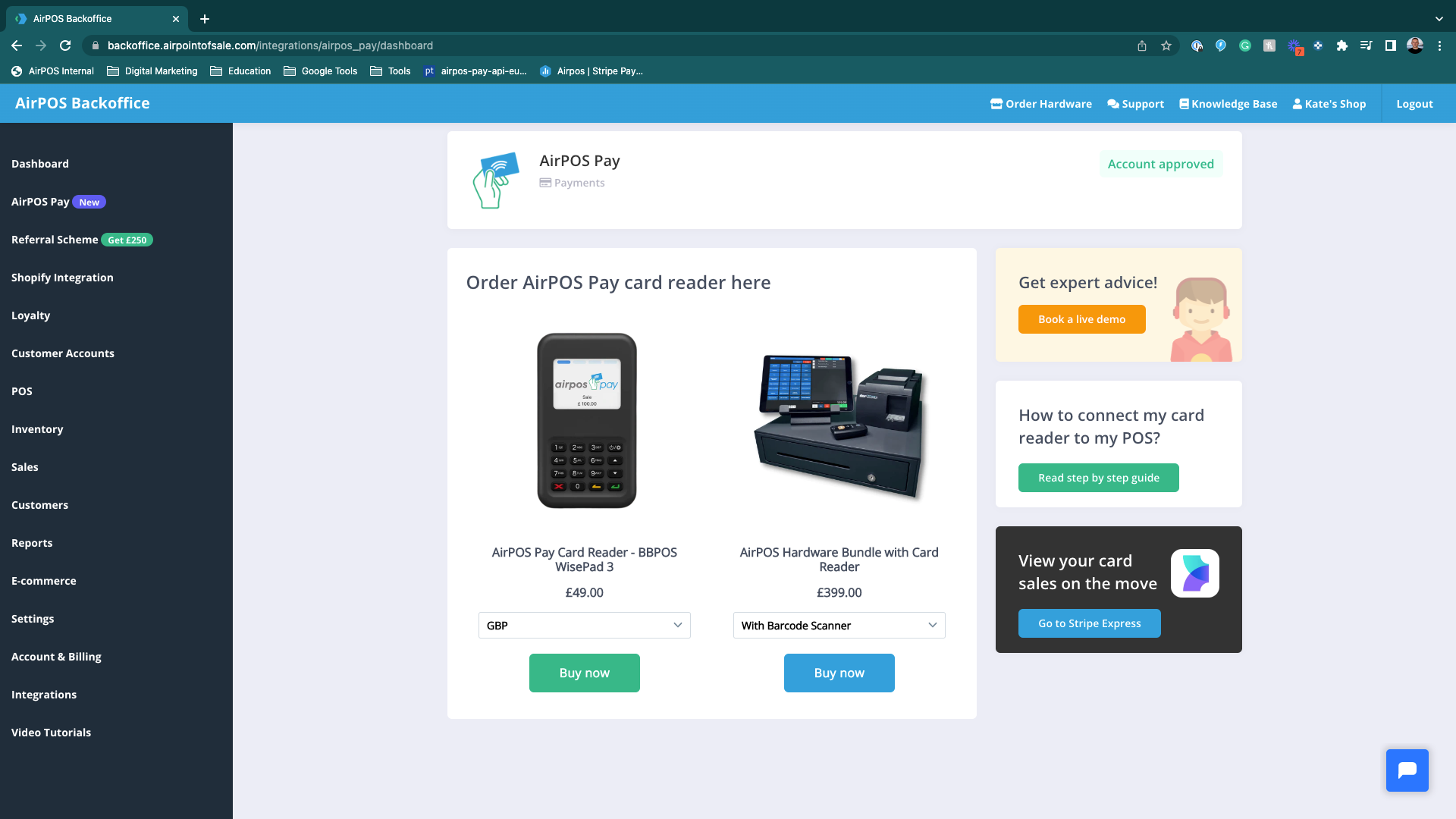 Express Dashboard features
The Express Dashboard displays your account's balance transactions and net volume.
Earnings chart
The Earnings chart is a line graph that displays the net volume of your account. The chart tracks the net volume of charges and transfers over time. You can choose to view the net volume over the past 24 hours, 7 days, 4 weeks, 3 months, year, or your account's lifetime.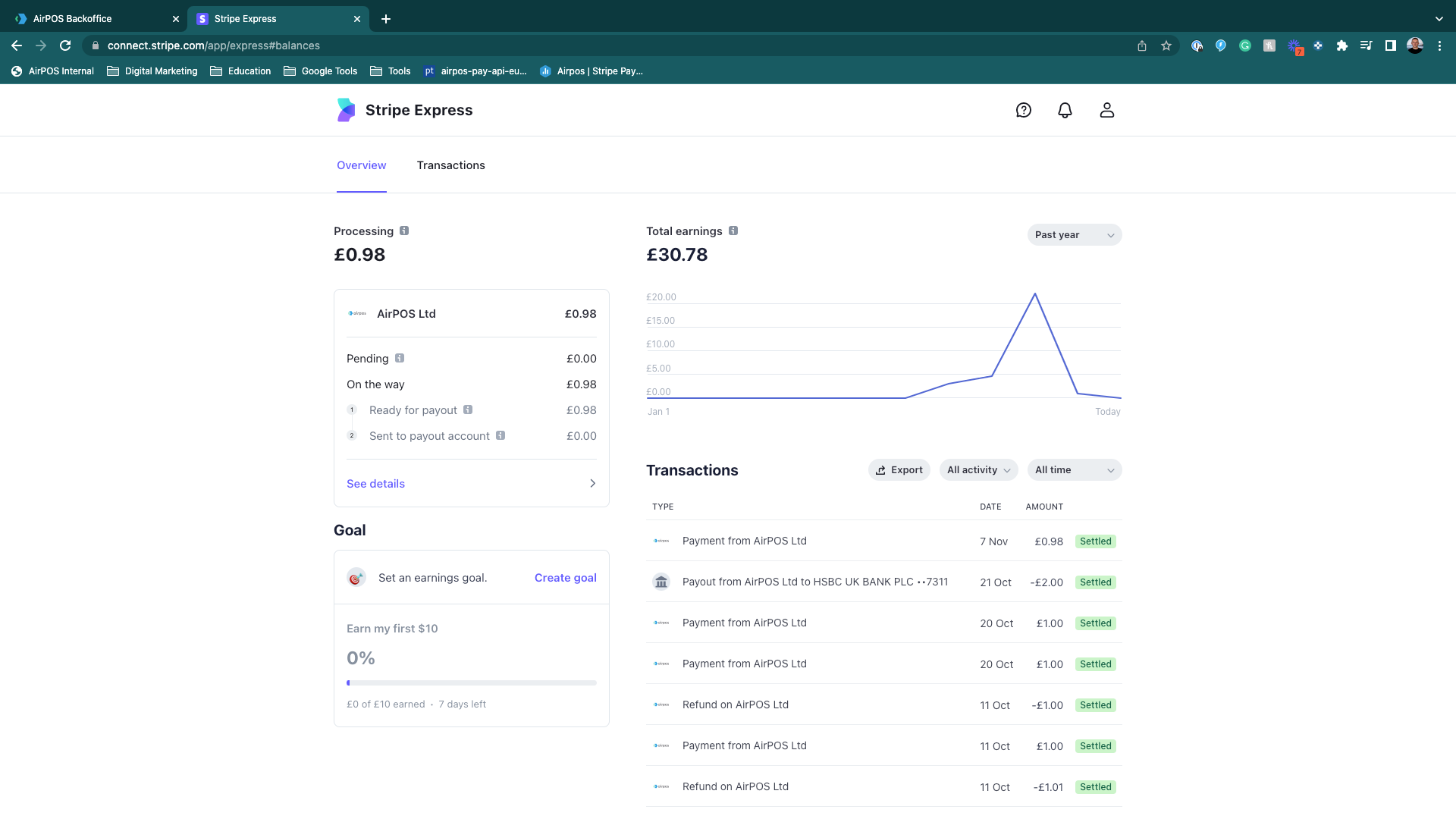 Transactions feed
The Transactions feed displays your account's balance transactions (charges, transfers, and payouts). The Transactions feed organises each balance transaction by type, date, and amount. By default, the Activity feed displays generic descriptions of charges and transfers, such as Payment from AirPOS.