There is a known issue with the Newland BS80 barcode scanner on the POS where scanning a barcode product will freeze the app or cause it to crash on iPad only. Please do not update your AirPOS application until we let you know that this issue has been resolved.
In the meantime tap in the search box at the top of the POS screen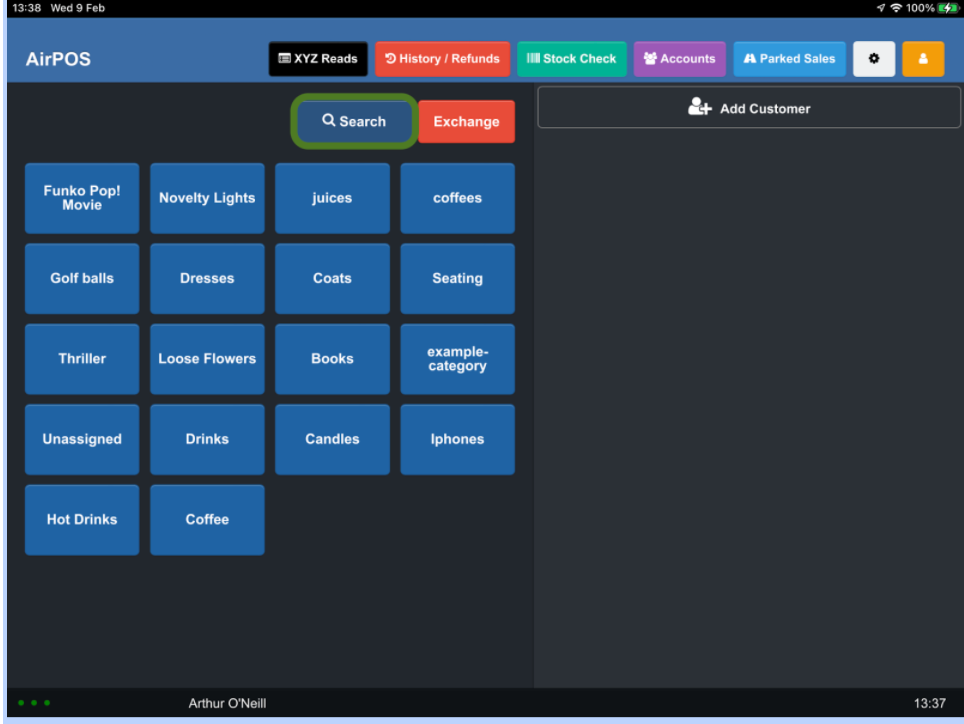 Your screen will look similar to that in the image below.

Now scan the barcode.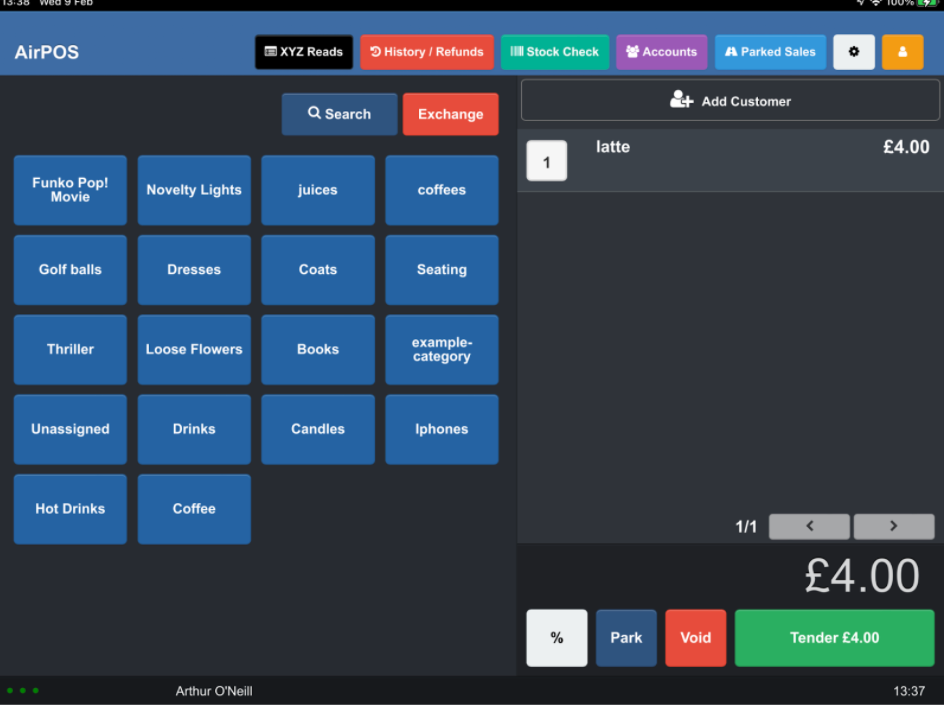 If found the scanner will return the appropriate product to the cart.

The scanner should now work as expected. We apologise for the inconvenience and thank you for your patience while we find a resolution for this issue.