How to setup and reconnect the Newland barcode scanner within your AirPOS POS
Open the AirPOS POS app and tap on the settings icon at the top of the screen.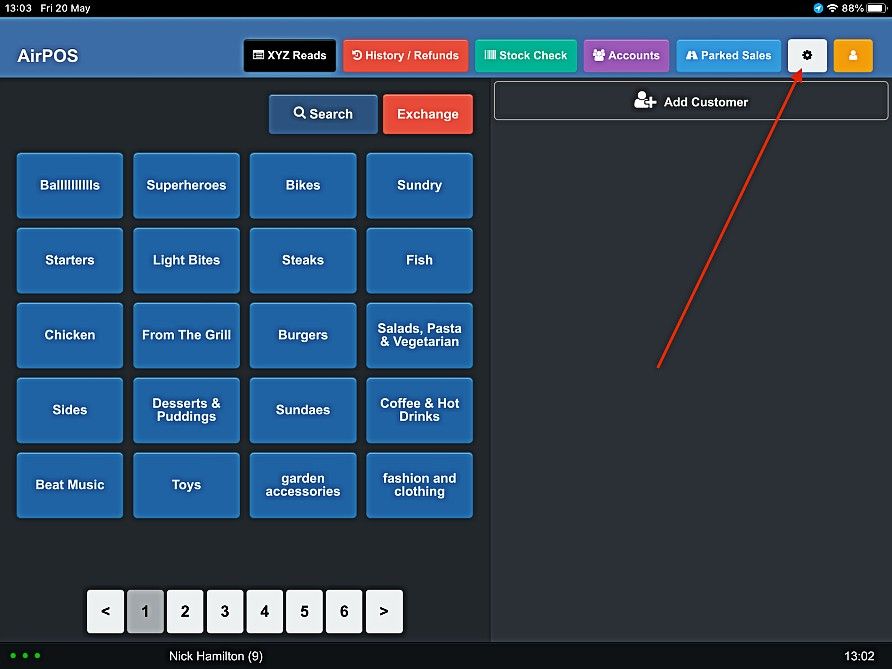 From the menu on the left select 'Peripheral' and tap on the icon to 'Set up Newland scanner'.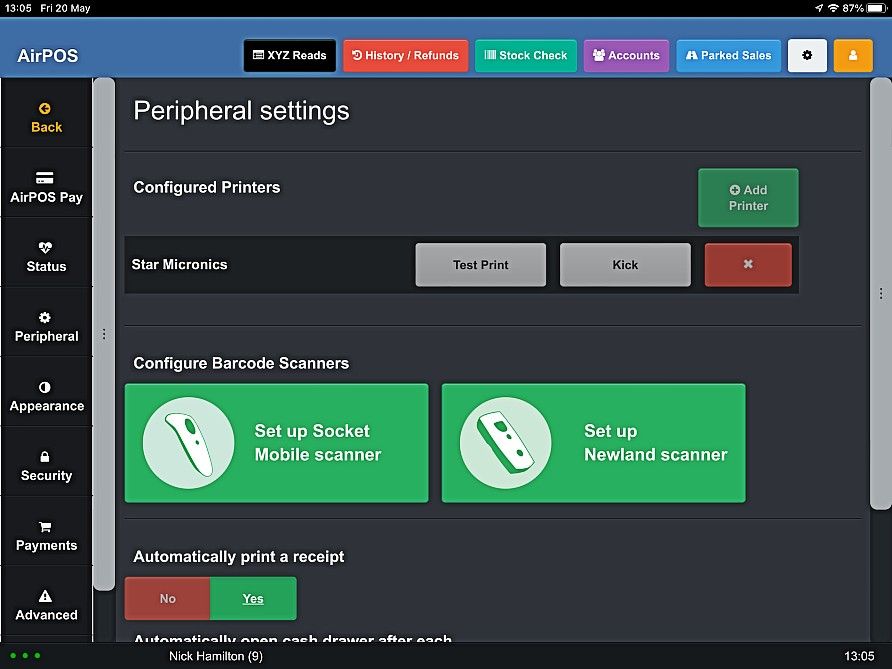 You'll see a popup on your screen for setting up the scanner.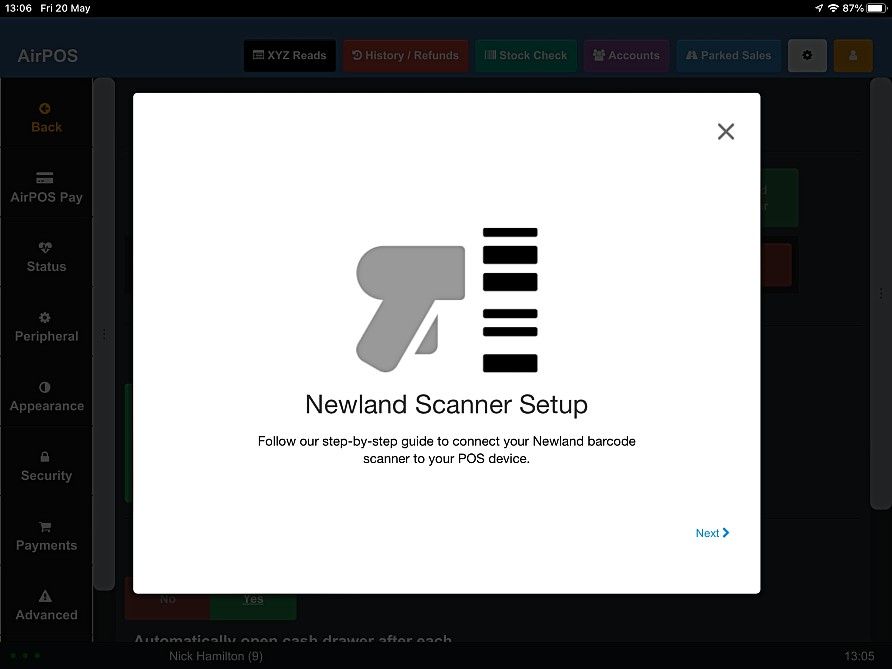 This is a step by step in app guide to connect the scanner and ensure that it's in the correct mode to work with an iPad. Tap on the 'Next' link.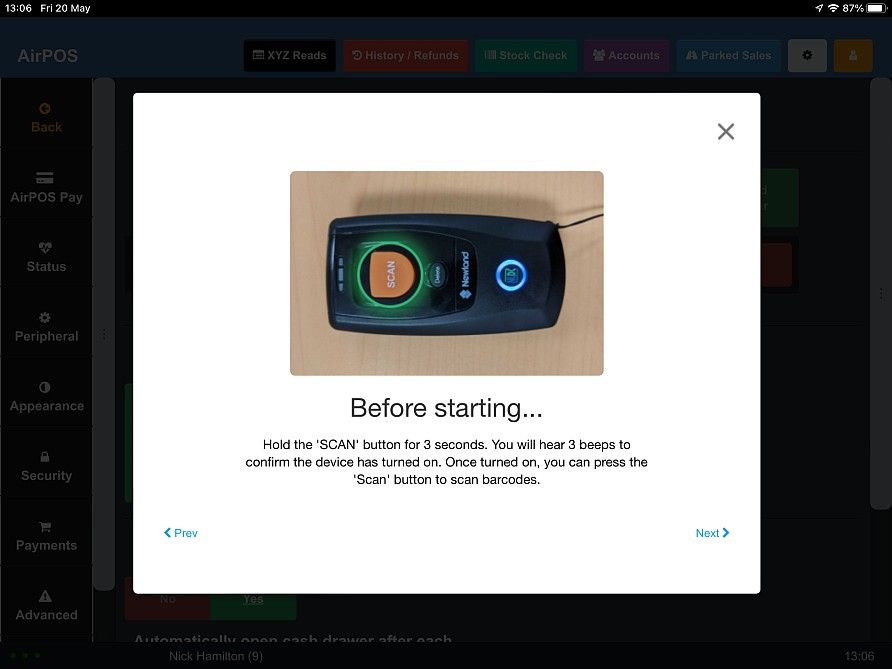 If the scanner isn't already switched on press and hold the 'SCAN' button. The scanner will emit three beeps when powered on. Tap the 'Next' link.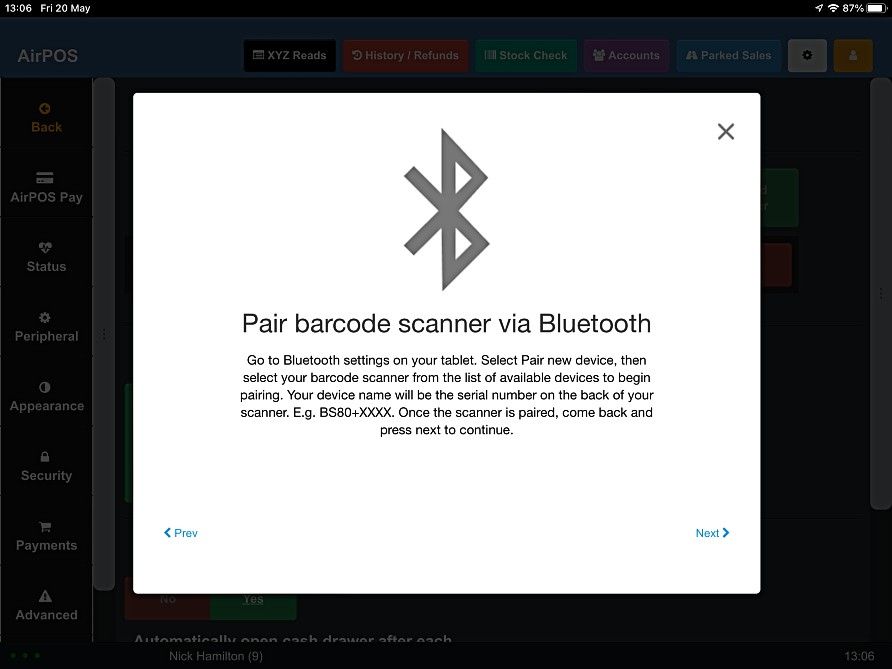 You'll be instructed to pair the scanner with the iPad before proceeding. Open the settings app on the iPad and select 'Bluetooth'.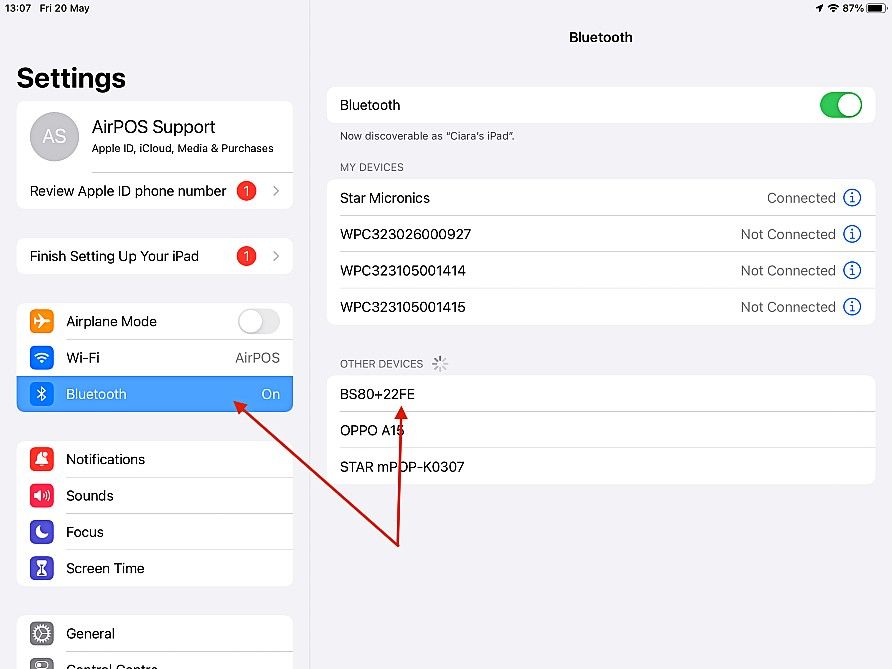 When you see 'BS80+xxxx' under other devices tap on it to pair it.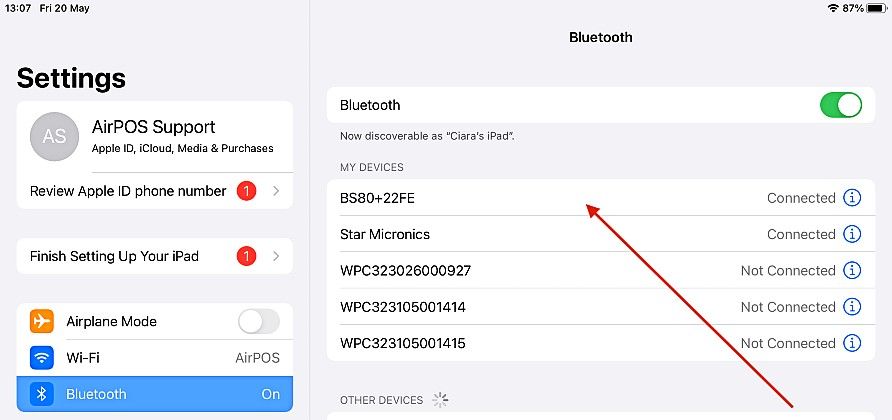 When paired the scanner will emit a single long beep and it will appear among 'MY DEVICES'. Go back into the AirPOS app and tap on the 'Next' link in the Bluetooth popup.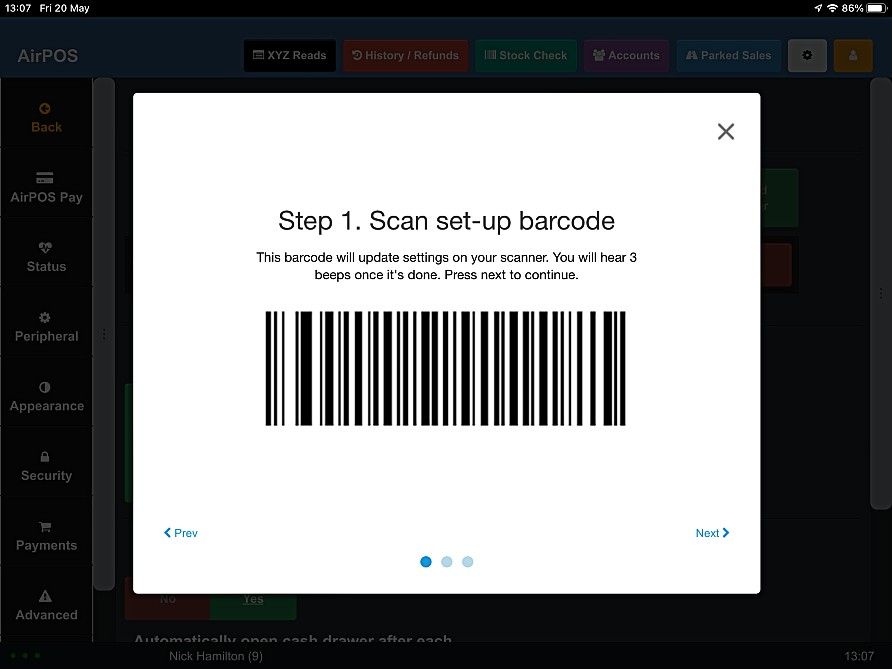 Scan the barcode from the screen and you will hear three beeps from the scanner. Press 'Next'.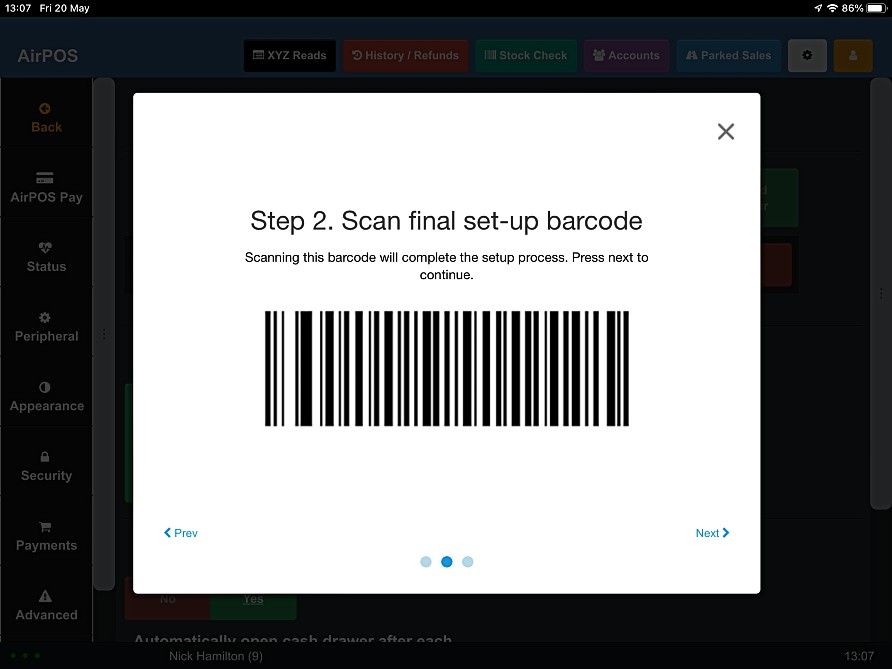 Scan the second barcode and you'll hear three beeps. Press 'Next'.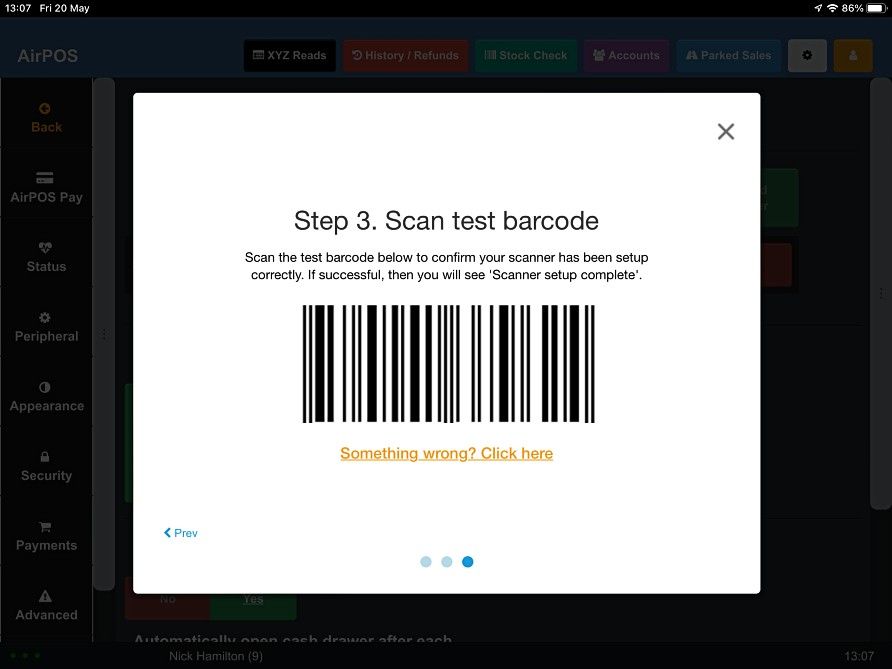 Scan the barcode off the screen. You'll hear a beep and a new popup will appear.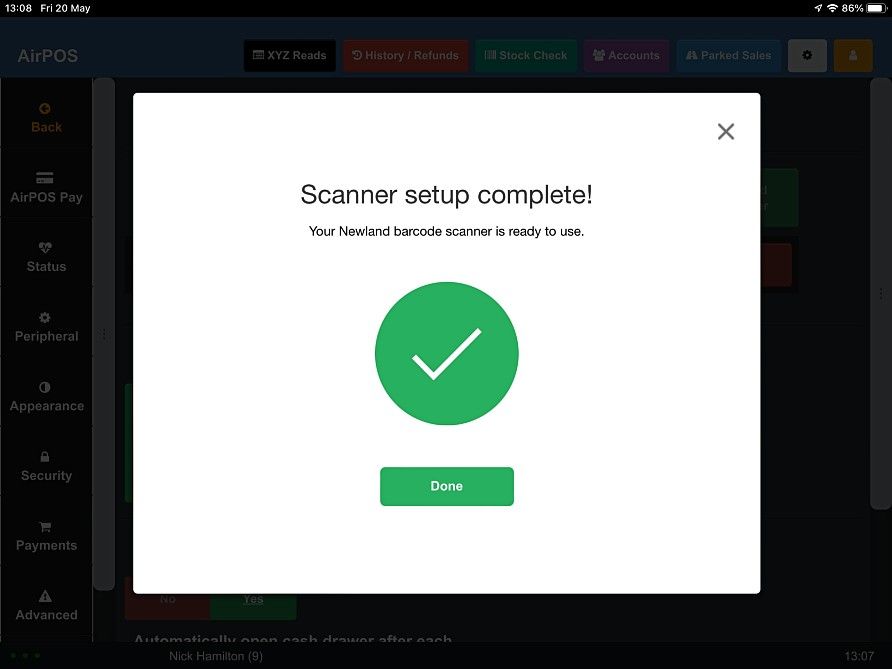 Press 'Done' and the barcode scanner is setup for use with AirPOS and paired to the iPad. If you don't see a screen similar to the image above tap on the 'Something wrong? Click here' link and you'll see a screen similar to the image below.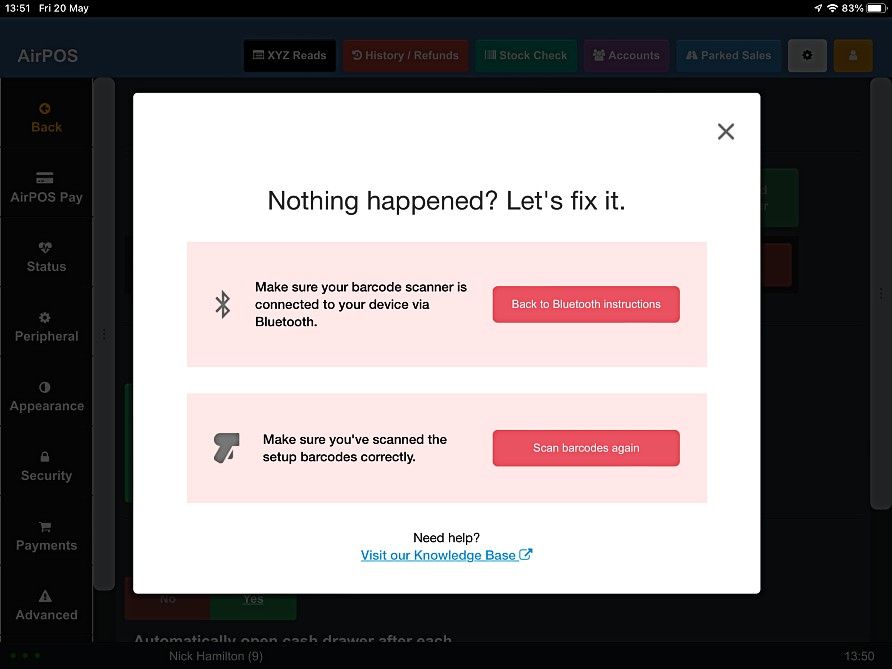 If you tap on the 'Back to Bluetooth instructions' it will take you back to the popup advising you to pair the scanner to the iPad. Open up the iPad's settings app again and check 'BS80+xxxx' is still listed among 'My Devices' indicating that the scanner is still connected. If it is then tap on the 'Scan barcodes again' in the image above and scan the setup barcodes again.