There are two ways of kicking the drawer open without making a sale but only if you are logged in as a manager. Only a manager has access to the 'XYZ Reads' button and the application settings from which the drawer is kicked.

The first way is to tap or click on the settings cogwheel at the top of the POS screen.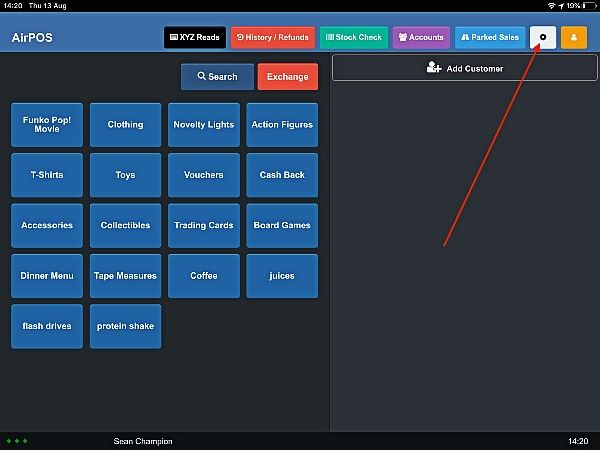 If you then select 'peripheral' from the left menu you'll see any configured printers listed.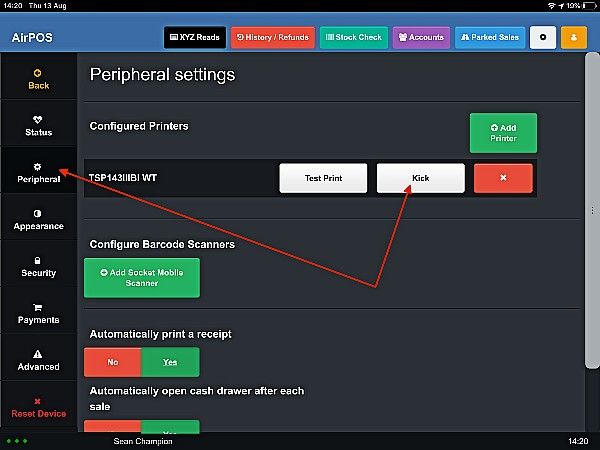 To the right are two buttons, one to 'Test Print' and the other is a 'Kick' button to open the cash drawer.

You can also tap on the 'XYZ Reads' button at the top of the screen.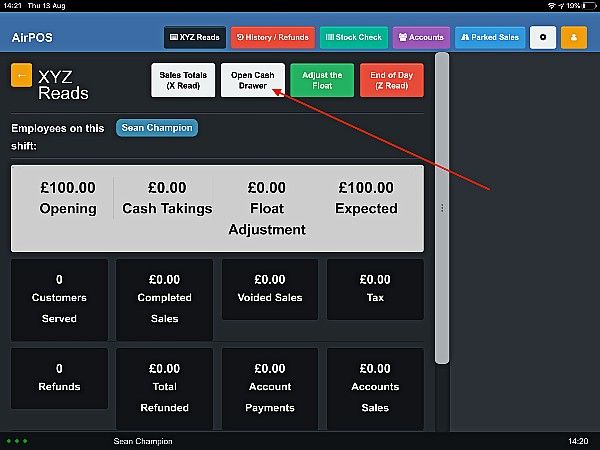 In that screen you'll see a button to 'Open Cash Drawer'. Just tap on that to open the drawer.