iOS 13 Update and it's Impact on your Printer: How to Update the Firmware of your Printer.
We do advise users not to update the operating system for their iPads until updates have been tested and given the OK by your hardware and software providers.
Apple have released iOS 13 which has changed the protocol by which approved printers are connected by direct Lightning cable to your iPad such as the TSP143III U printer and the MC-Print Series.
If you have updated your iPad and your printer has stopped working properly this is the reason and the mitigation for this is to instal a firmware update on your printer.
The first step is to check that you are connected to the internet. Open the settings on your iPad and tap on Wi-Fi. Check that there is a tick next to the network to which you normally connect the iPad.

Go to the App Store and download the MC-Print Utility app. Once downloaded and installed tap on the app icon to open it. You'll see a screen similar to that below.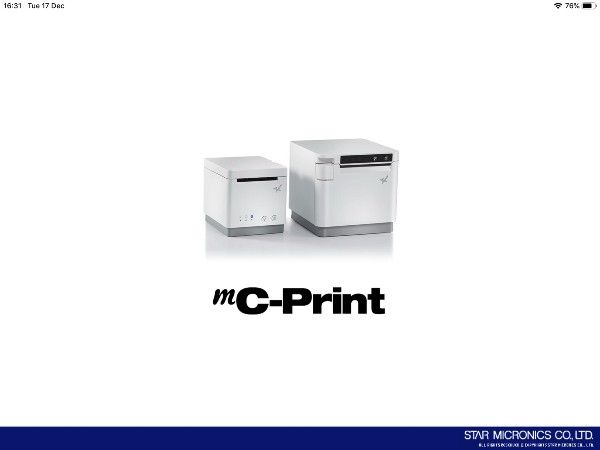 After a few moments the screen will change and you will see 'Not Selected' flashing in red at the top of the screen.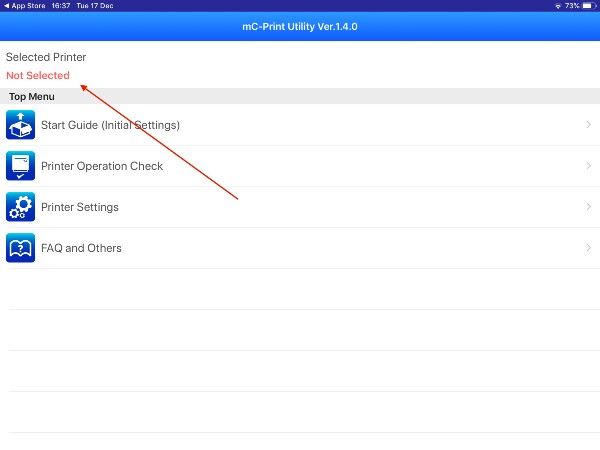 Tap on that blinking message and after a moment when your printer is found you'll see a screen like that below.

Tap on the printer name at the top left of the screen and you'll see a screen like the image below.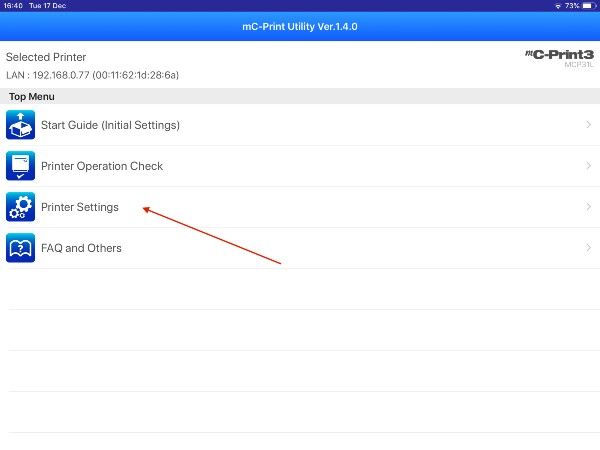 Tap on 'Printer Settings'.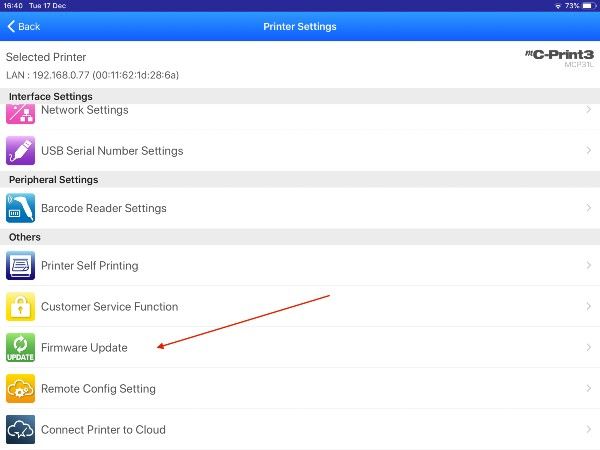 Scroll down the new screen and tap on 'Firmware Update'. After a few moments you'll see a popup like that below.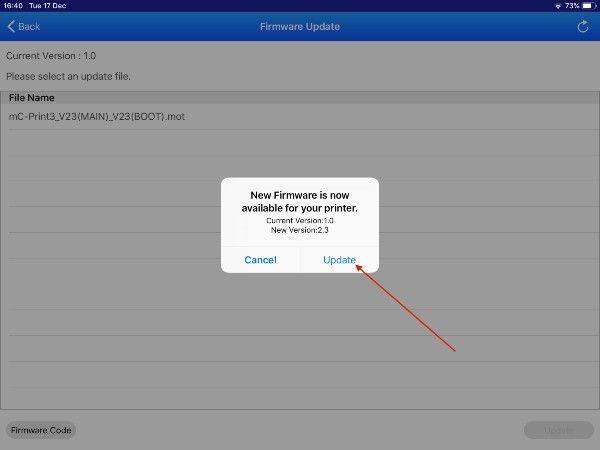 Press the 'Update' button. The firmware will start updating, do not turn the printer or iPadoff. Wait until you see the success message. Your firmware update has now been completed.