Edit Account.
If you navigate your way along to the 'Edit My Account' page in the AirPOS backoffice, you will be able to reset your account data, close your account and edit account details such as Company name, email address and password. You can find this page by selecting the 'Account & Billing' button in the left navigation panel of the Backoffice.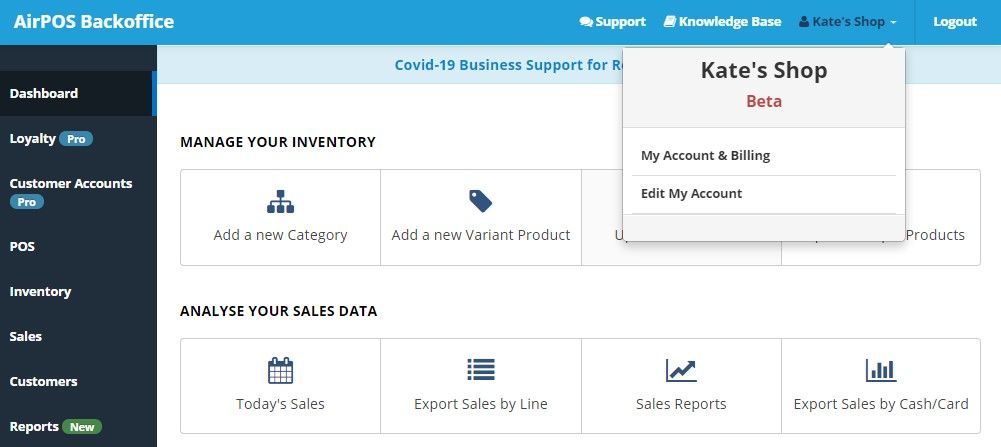 From the Edit My Account page you can perform the following tasks;
Edit Company Name, Name and Email Address
Change your password
Reset account data including sales, stock, items and categories
Close your AirPOS account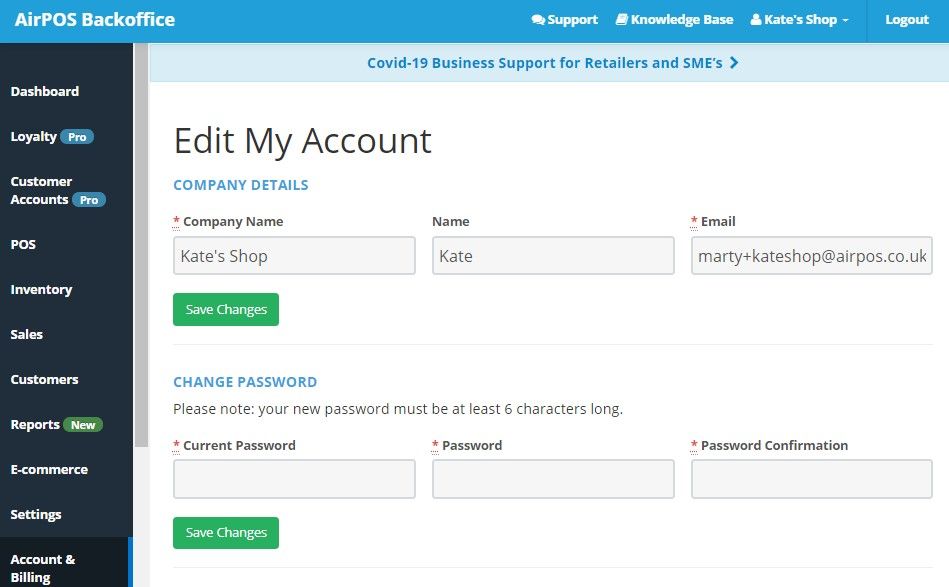 If you want to change the company name or email address and the password you should change the name or email and save the changes separately before you change and save the password.
You can reset your sales and stock figures while retaining your catalogs and inventory or you can reset everything including your item and catalogs.
Important Note. If you reset stock and sales your historical sales data will also be reset. All sales, open, parked and closed will be lost unless you export them before you reset.