How to Design Your Receipts through the AirPOS Backoffice
Your company name is picked up by the system from when you first created the account and is printed on the receipt. This can be edited by tapping on by tapping on your company name at the top of the screen in the backoffice and selecting 'Edit My Account' as shown below.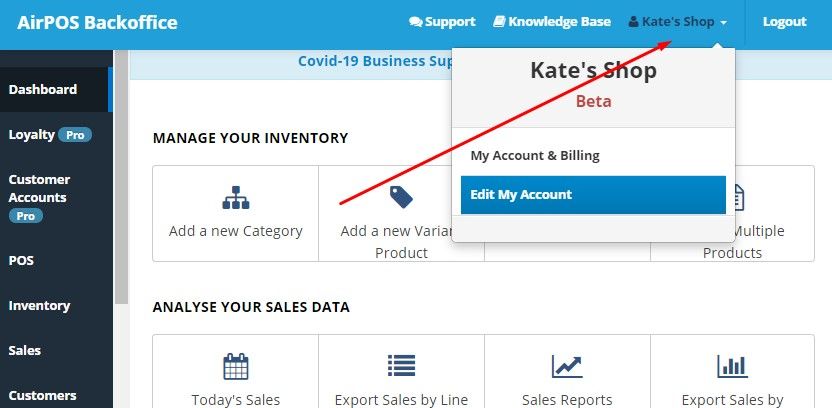 You can also access the 'Edit My Account' screen by tapping on 'Account & Billing' from the left margin and selecting 'Edit My Account'.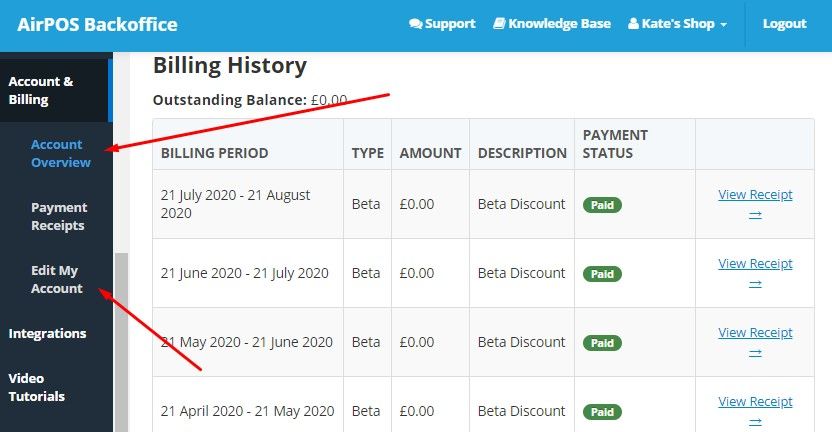 Here you can change your company name.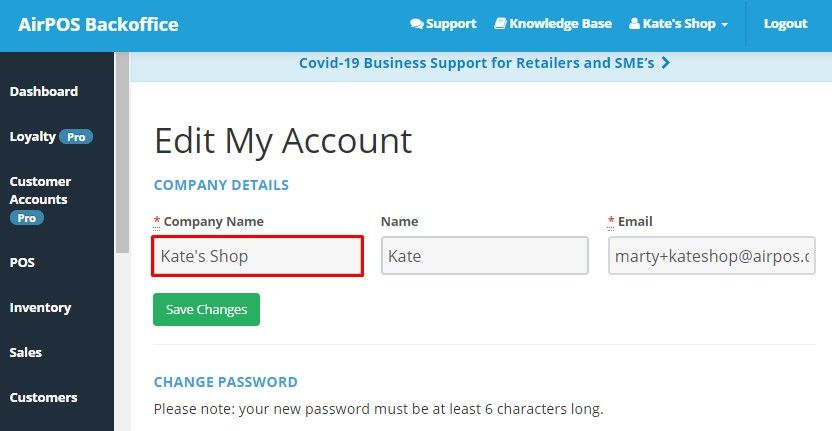 The address is picked up from the address of the location to which the till has been assigned so you don't need to enter the company name again otherwise it will appear twice on the receipt. The address that appears on the receipt can be edited by tapping on POS from the left margin of the backoffice and selecting 'Locations'.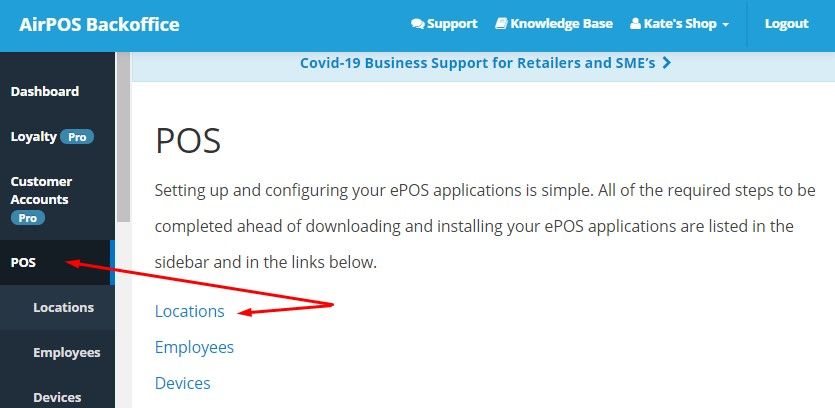 The Settings Tab in the menu in the left panel of your backoffice will allow you to manage all the inner workings of your AirPOS account such as adding an image or logo for your receipts. Scroll down to the section on receipt settings and just select the name of the file from your computer that you've given to your receipt logo and click the green 'Save' button.
Your logo can be in JPEG or PNG format and while it will be resized you should try to limit the size of the uploaded image. 450 to 700 pixels is a good size.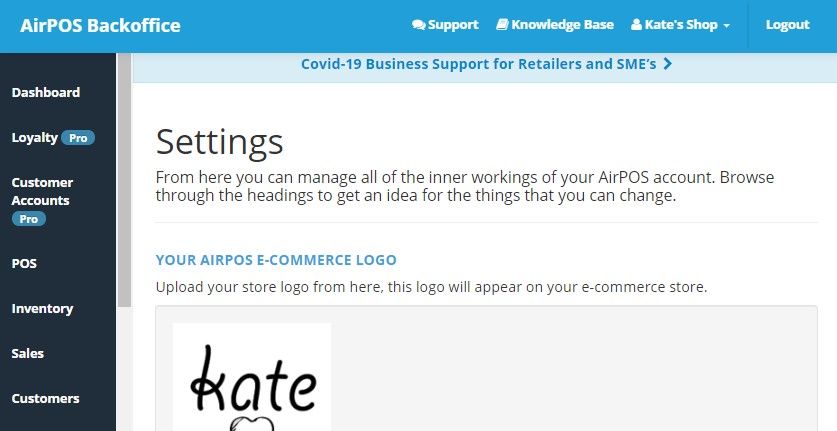 The 'Settings' tab will also give you control of the appearance of your receipts such as adding your VAT number and entering your store policy to the footer of your printed receipts.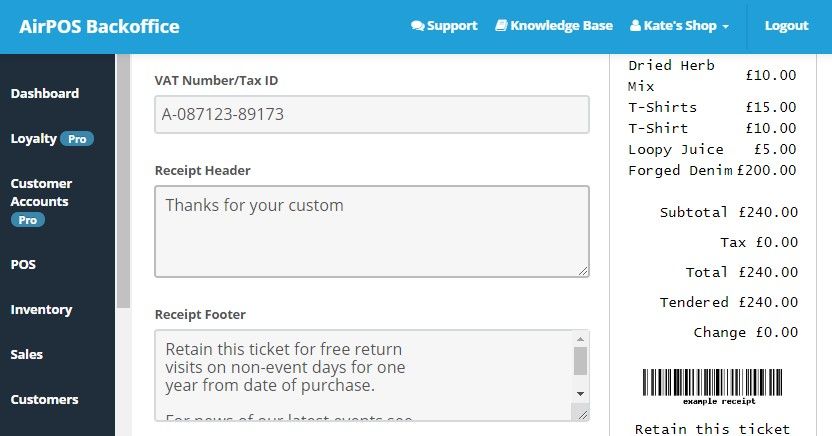 You will be able to preview your receipts as shown below on the right hand side of the edit account screen.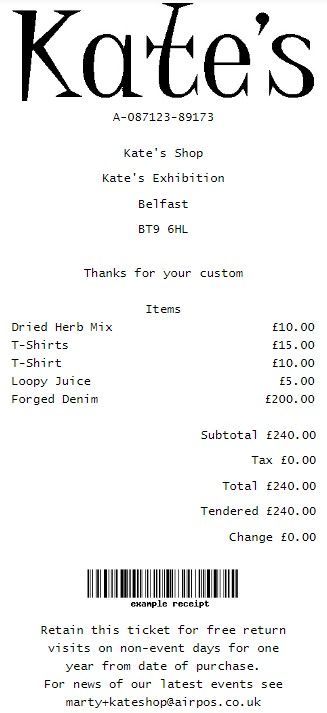 Enter the details you want to appear on your receipts in the appropriate fields and click the green 'Save' button. A preview of your receipt will be visible in the Backoffice to the right of your settings.