How to Change the IP Address of The Epson TM-T20 Printer.
Connect the power cable to the printer and connect the printer to your router using an Ethernet cable. Turn the printer on and then insert a pin or paper clip into the little hole at the back of the printer and press it in once (see diagram below).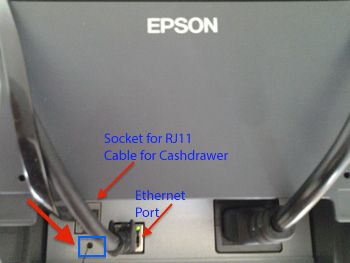 NB: To reset to the factory defaults press and hold this button while switching the printer on.

After a few moments 'Settings' sheet will print out as can be seen below;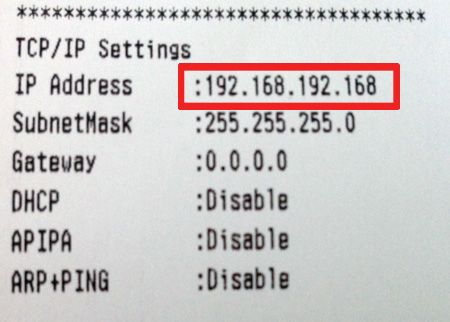 (The important piece of information to note here is the IP Address highlighted underlined in red which you will need shortly)

If the printer is brand new or has been reset to the factory defaults then the IP will be 192,168.192.168 and this will need to be changed so that devices on your network can communicate with it. To do this you'll need to change the IP Address of your device or PC in it's Wi-Fi settings to something close to the printer's default setting (192.168.192.170 for example). You should take a note of the current IP parameters of your device or desktop beforehand (IP Address and subnet Mask).

Next open a browser on your device or PC and in the address bar or URL type in exactly the IP Address from the self print (in this case 192.168.192.168) and a screen like that below should open in your browser.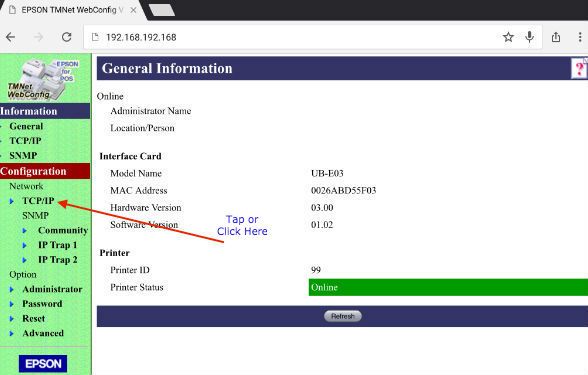 Under 'Configuration' tap or click on TCP/IP and the screen will refresh change to something similar to that below.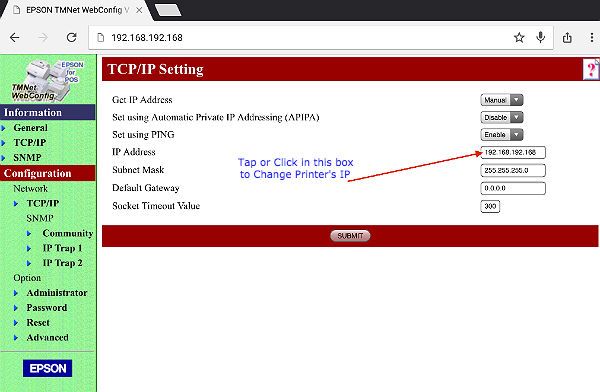 From the note you made earlier of the IP Parameters of your device (IP Address and subnet Mask) enter the first three sets of three digits exactly the same in this box and the fourth three digits should be close but not exactly the same (in the example below the IP Address of the device was 192.168.0.176 and we used 192.168.0.177 for the printer). The Subnet Mask should be exactly the same.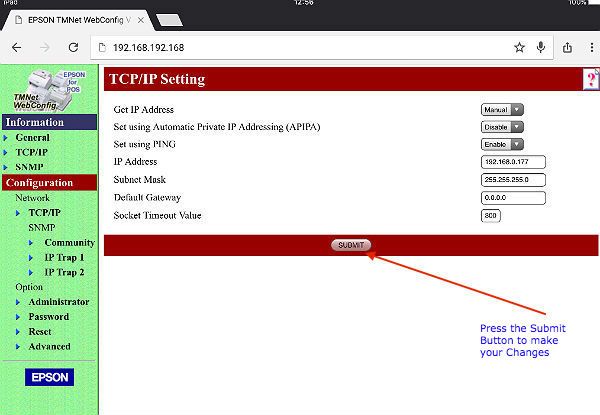 Press the Submit button to make your changes active and the screen will change to one similar to that below.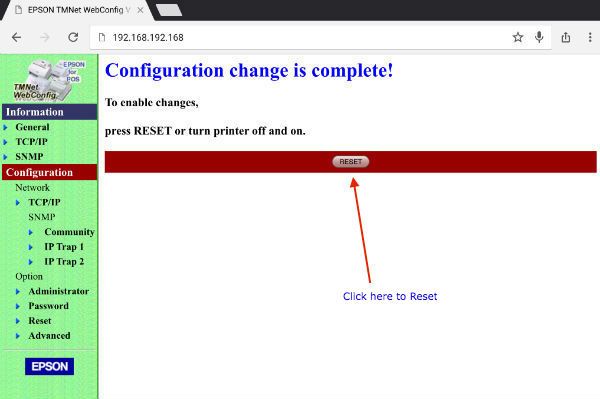 Finally press the Reset button to restart the printer. It will self print again with it's new IP Parameters as in the print image here.