There are two methods for adding products to your AirPOS account for sale to your customers: either individually or via a .csv import.  This article deals with adding products individually.  If you want to add many of your products at once to AirPOS, use our Import Products feature.  See how to do that.
Adding or Editing Products one at a time.
The menus used to create items are available under the 'Inventory' tab 'Create New Product' in your online backoffice.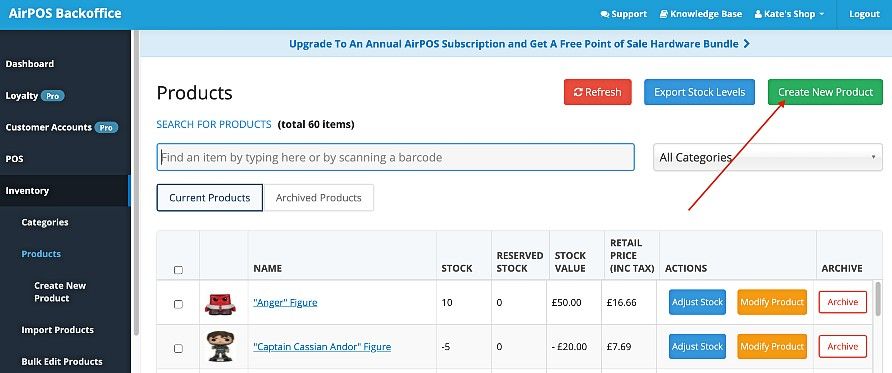 The Create New Product screen is a form. Not all of the details may be at hand but they can be added to the product later if it is to be sold online. Some information you MUST enter. A name, a selling price and the tax rate are the bare minimum.
Enter the product name, give it a meaningful description for selling online, select a category from the drop down list of existing categories and scroll down. If you don't categorise the product it won't appear on the POS application without a search by name or barcode. If the category doesn't yet exist you can modify the product to categorise it after a new category has been created.
See here for how to create categories if you've not already done so.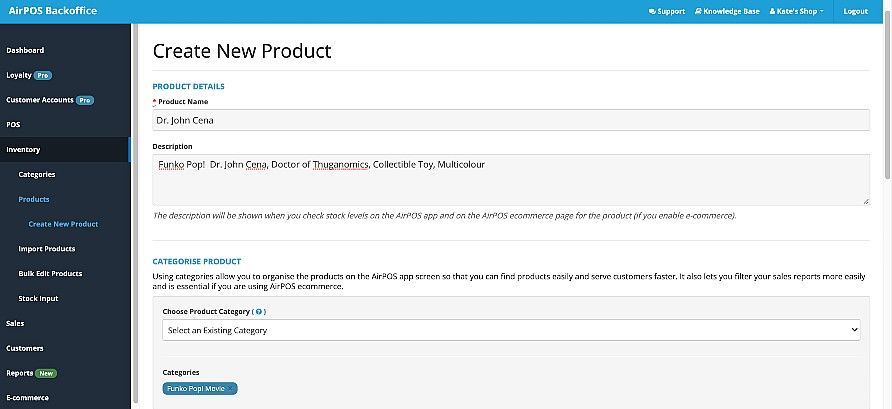 Enter a Retail Price for selling, a cost price to help calculate margins and select a tax rate from the drop down list of existing tax rates. This product is going to be sold online so select 'Yes' under 'E-COMMERCE', enter a weight in kilos for shipping purposes  and an online price. You can also choose an image file of your product to upload. Scroll down.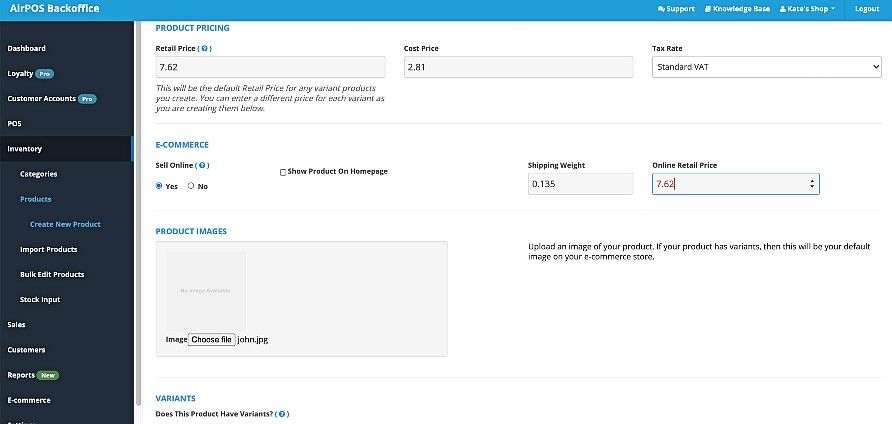 This is a simple, single product with no variants so leave that set at 'No' under 'VARIANTS'. Enter a barcode and an SKU. You can set a stock warning level if you wish to be alerted by email when the stock level falls below a certain amount at one of your locations. Finally press the green 'Create' button.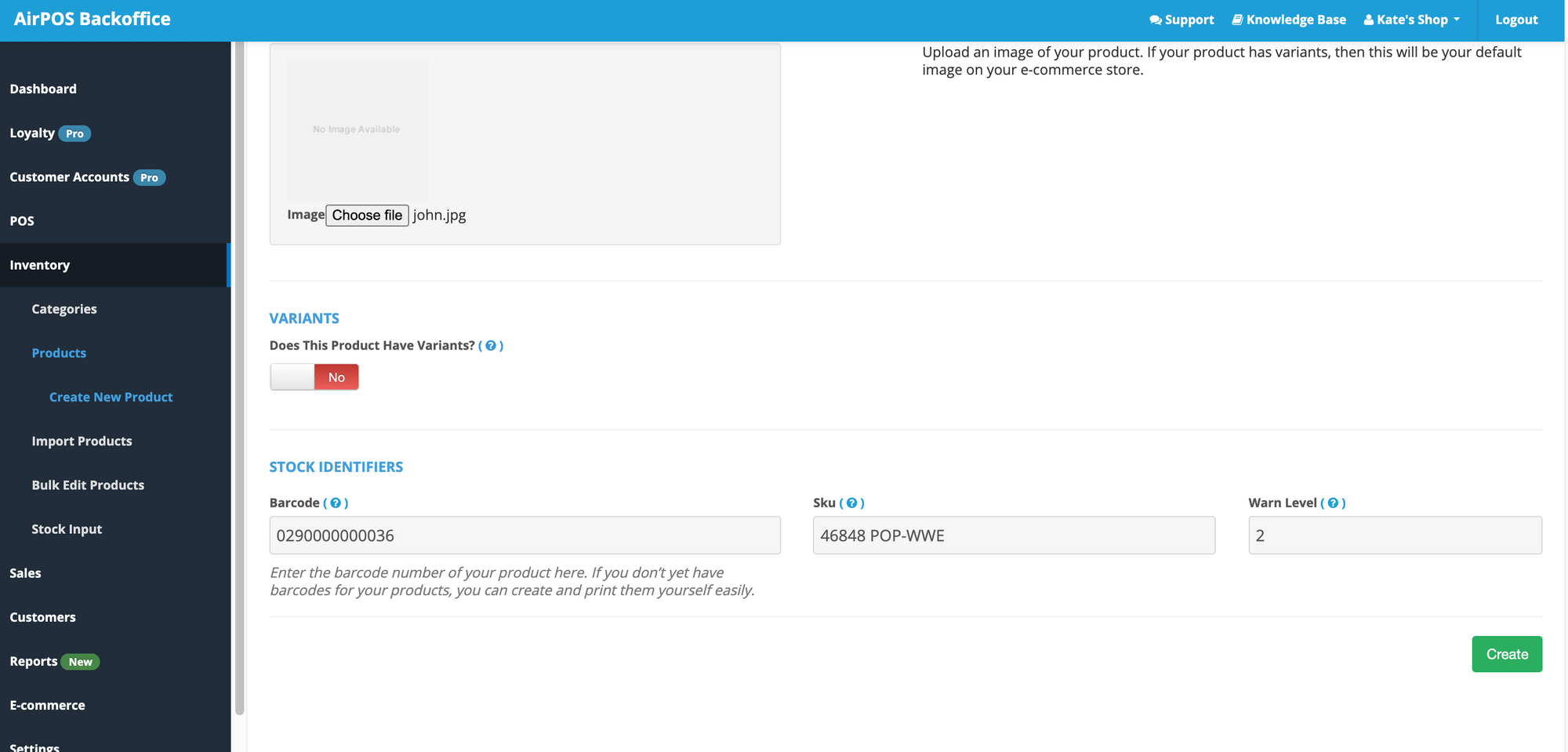 The screen will revert to your Inventory screen with a message at the top to tell you that the new product has been created with a prompt to view the product.
See here for a more detailed explanation of product attributes.