There are four aspects of each of your products that you need to consider if you wish to sell that product online in your E-commerce Webstore. You'll need to enable the product to be sold online. You should also add a description of your product which will appear on the products page in your webstore. You should upload an image of the product that will appear on your E-commerce Webstore and you should also include the weight of the product for calculating shipping costs. You may also want to have a different price for purchasing the product online from the in-store purchase price. If you click on the 'Modify Product' button to the right of the product name in your Inventory screen you'll see these aspects.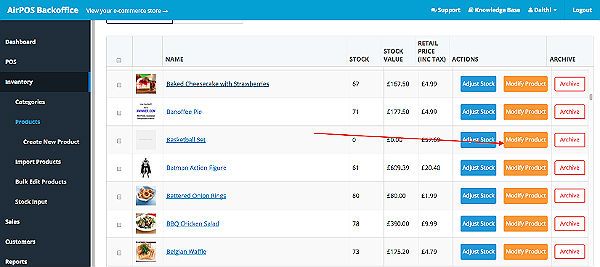 In the 'Editing Product' screen select  'YES' to 'SELL ONLINE' t. Enter the weight of the product and the on-line price if it is different to the in-store price and upload an image.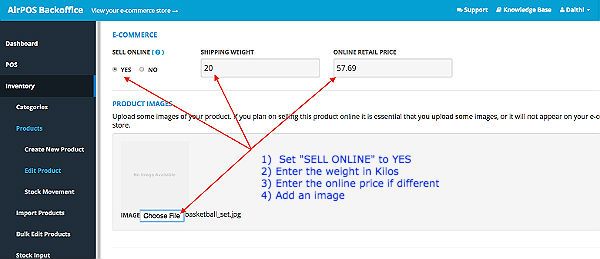 Finally press the 'Update Product' button at the bottom of the screen. Your product will now have the necessary attributes for it to be sold online.
If you're using our Import Products tool, and uploading products via .csv, just be sure to pay special attention to the following fields where you create your item initially, highlighted in yellow.

If you plan to sell the item on-line that field needs to be set to 'Y'. The Web Price will default to your Retail Price unless you want to sell this item for a different price on your e-commerce site so you should enter a price here if different. You can upload an image URL in the import template but before doing it copy and paste the URL into a browser to ensure that it is a valid URL otherwise the product will not upload at all. Don't forget to enter a value in kilograms for the weight of the product.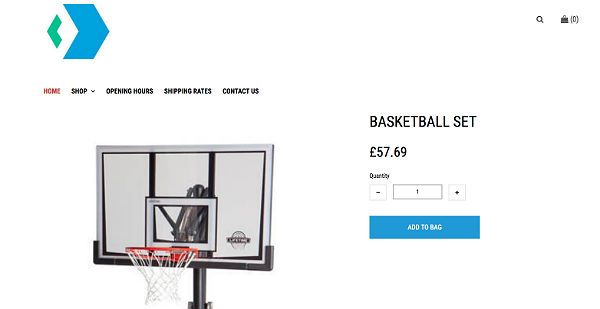 You will need to have stock at the location from which you want to sell online and you'll need to enable your location to sell products online. Please have a look at the following article about setting up your AirPOS E-commerce Webstore.
https://airpos-knowledgebase.ghost.io/setting-up-your-airpos-e-commerce-webstore/