Enable your AirPOS Locations to sell via AirPOS e-commerce
You need to enable your locations to be able to sell on the AirPOS e-commerce site. Click or tap on 'POS' from the left margin of your backoffice and select 'Locations'.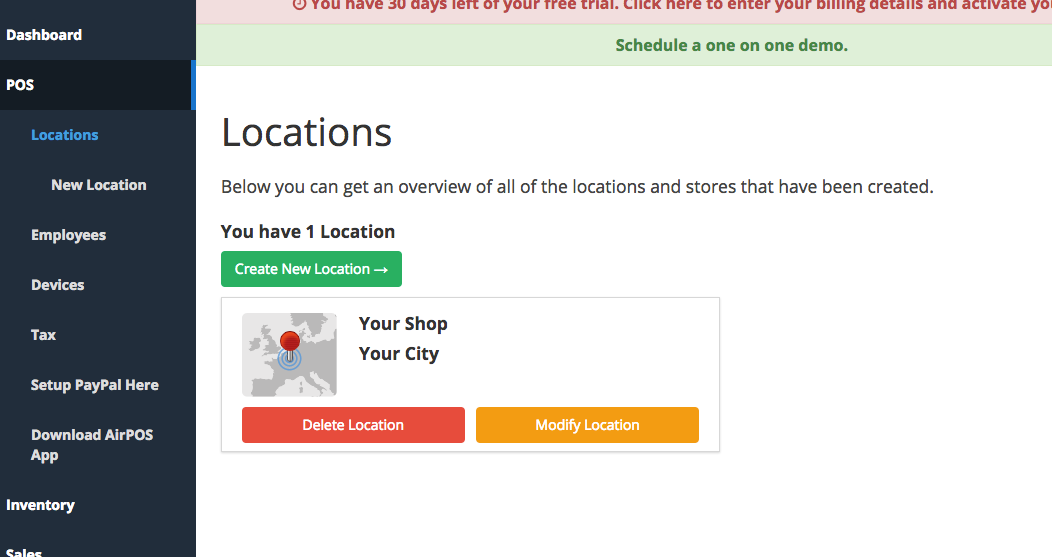 For each location from which you intend to ship online orders, click or tap on the 'Modify Location' button and select 'Yes' for "accepts web orders.", then click "Update Location" to save.