Choose your .airpos-webstore.com domain or setting up a custom domain name.
If you tap on 'E-Commerce' in the left panel of your backoffice you'll see the following screen: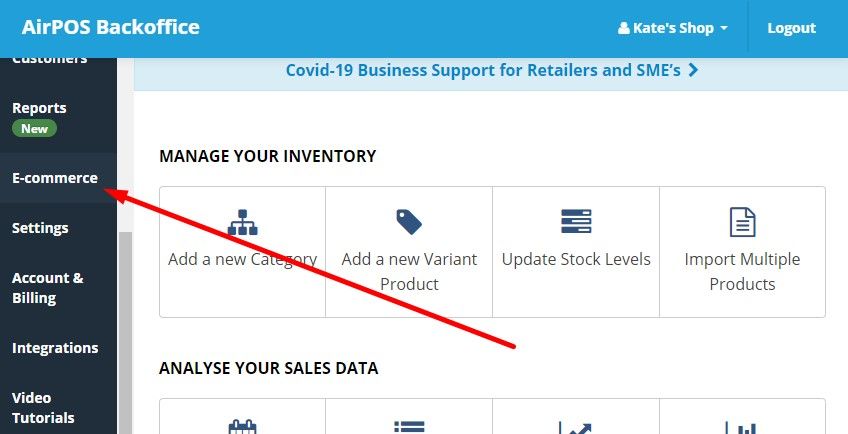 From here tap or click on 'E-commerce Settings' from the menu on the left and you'll see the screen below.
You can just use your company name for your Domain name.  Alternatively, you can assign your own custom domain that you purchased from a provider.  
https://airpos-knowledgebase.ghost.io/how-to-setup-a-custom-domain-name-with-your-airpos-e-commerce-webstore/
If you are going to use our free.airposwebstore.com domain, Your Domain name can be anything but you'll probably want to use your company name as shown above as long as someone else hasn't already taken it.
If you don't want to use our free .airposwebstore.com domain, one of our friendly support team will help you setup your own existing domain name.  Just email support@airpos.co.uk, or chat with our team via the chat function on this page.