Assigning a Static IP Address to the Printer.
You don't have to assign a Static IP Address to the printer but if you connect the printer and the iPad and set a fixed IP address to the printer, IP address changes through the DHCP server are unlikely to occur and the specified address can be continuously used once set. Get a self print from the printer by holding down the feed button while you switch it on. It will self print, pause, then continue printing out it's IP Address. It will have (DHCP) after the IP Address meaning that it's dynamic not Static.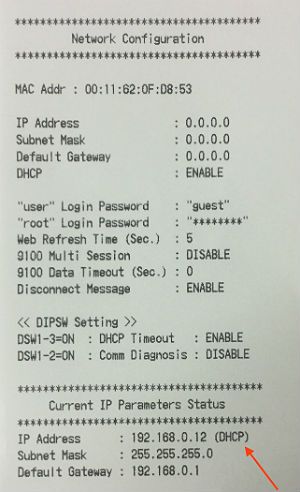 To connect the iPad or tablet to the printer use the "TSP100III Utility". You can download the utility from the App Store or the Play Store by searching for 'TSP100III Utility'. On Windows it is downloaded with the driver for 'TSP100 futurePRNT' at the following link.

www.star-m.jp/tsp100iii-app.html

Once downloaded open the utility and tap on  'Unselected State' from under "Selected Device" as shown below.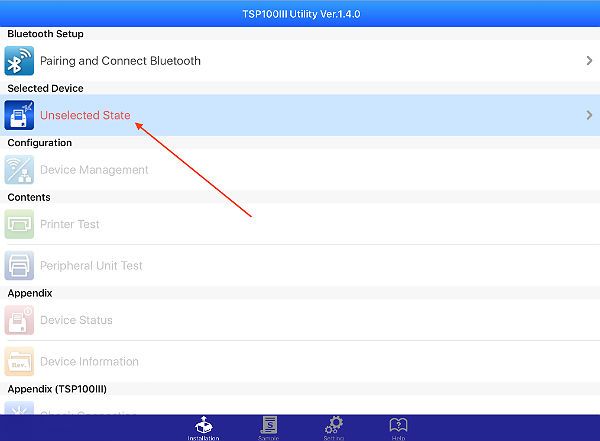 The screen will refresh with your printer, "TSP100III...", appearing at the top below 'Select Device' with it's IP Address. Tap on your printer name.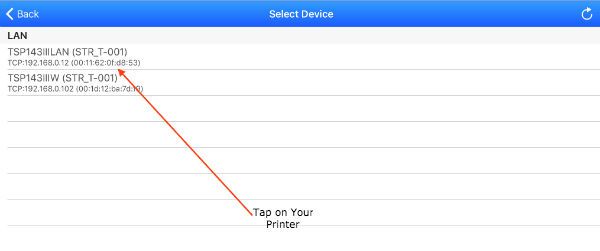 and then press 'Apply' as shown below.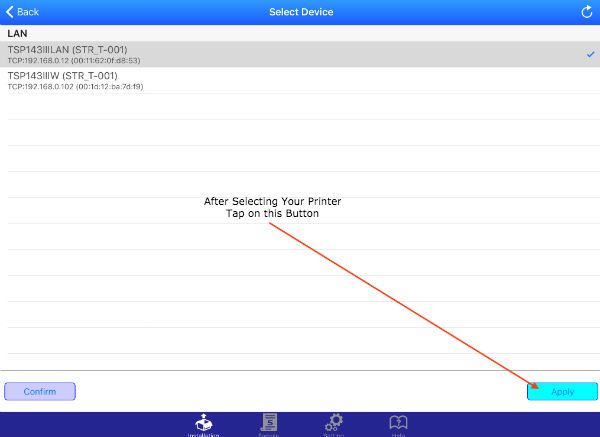 Now tap on 'Device Management' as shown below.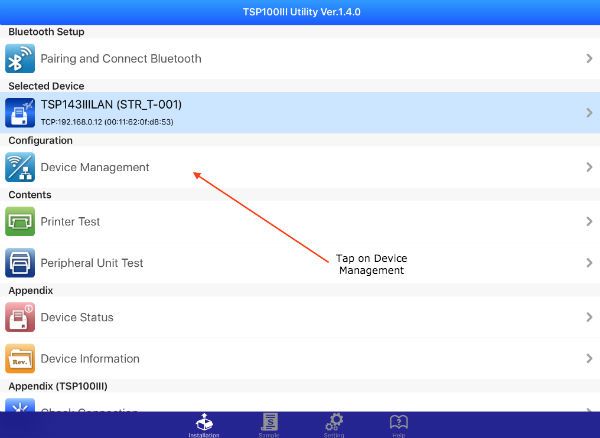 This will bring you into the 'TSP100III Network Utility' which is an online utility with which you can configure various aspects of your printer. On Windows you can access this by typing the IP Address of the printer into the address bar of a web browser.
From the left panel of the new utility screen tap on 'Login'.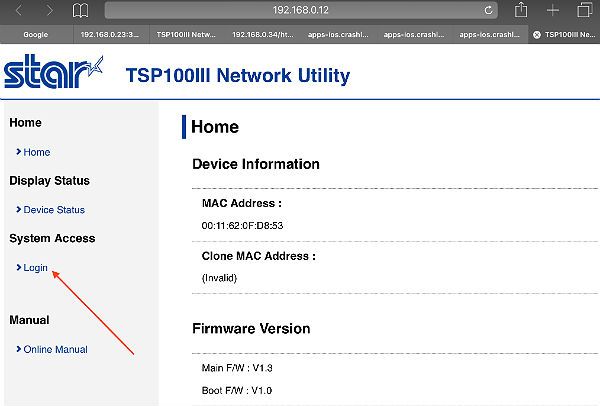 Enter the login details as shown below with 'root' as the default username and 'public' as the password. You'll probably be prompted to change the login credentials. Press 'OK' to change them or 'Cancel' to leave them as default.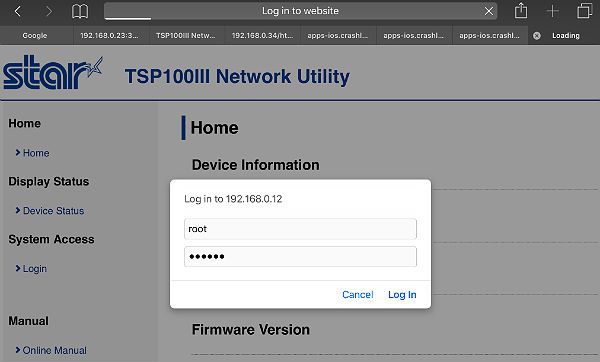 Now tap on 'IP Parameters' from the left of the refreshed screen.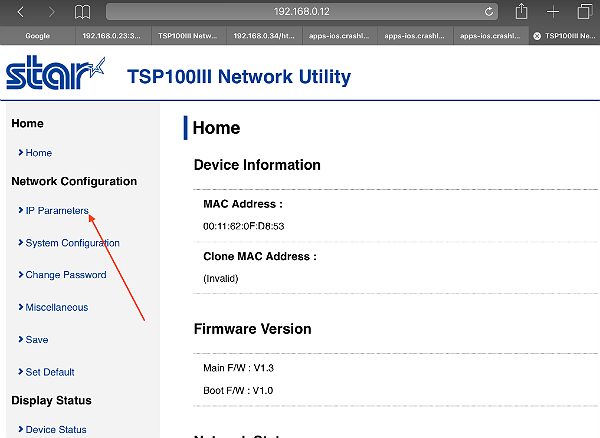 Tap on 'Static' as shown below.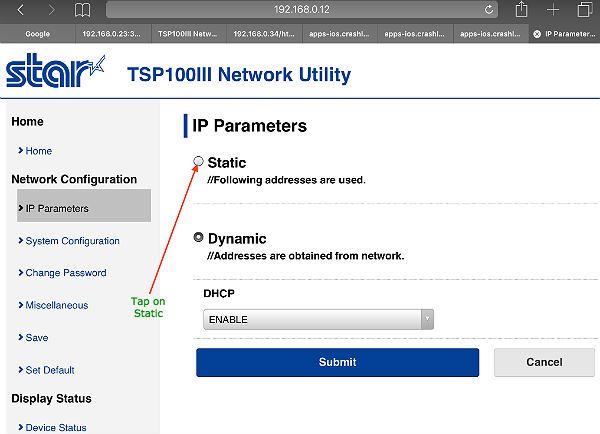 In the refreshed screen type the current IP Address and Subnet Mask of the printer will be pre-populated in the appropriate fields. Tap on the 'Submit' button as shown below.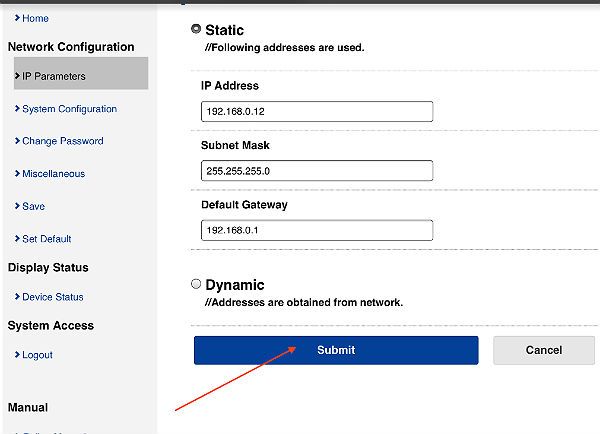 The 'Save' button in the left panel will start to flash red prompting you to save. Tap on that.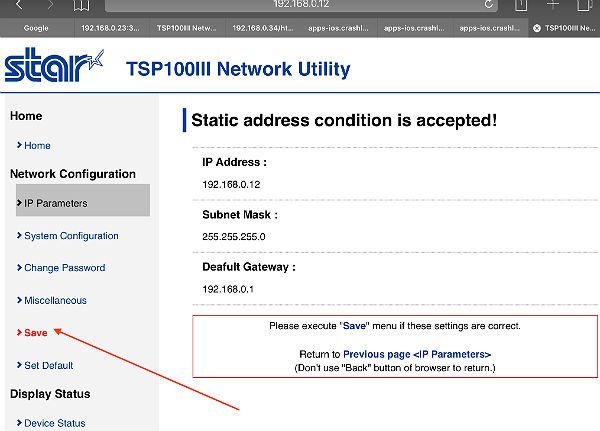 and you should see the following screen.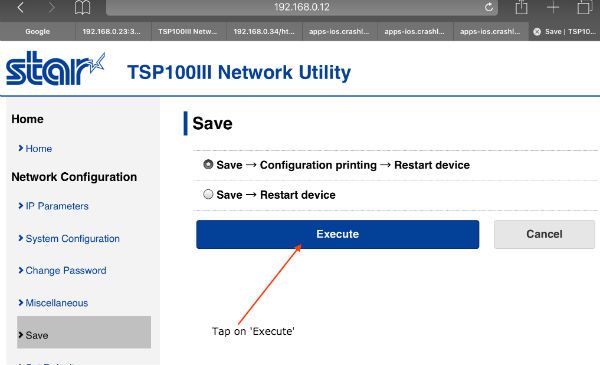 Press the execute button. This will save the settings button and reboot the printer which will self print it's connection settings. The IP Address will have (Static) after it as shown below.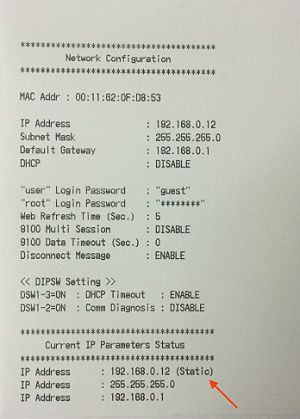 And that's the job done.