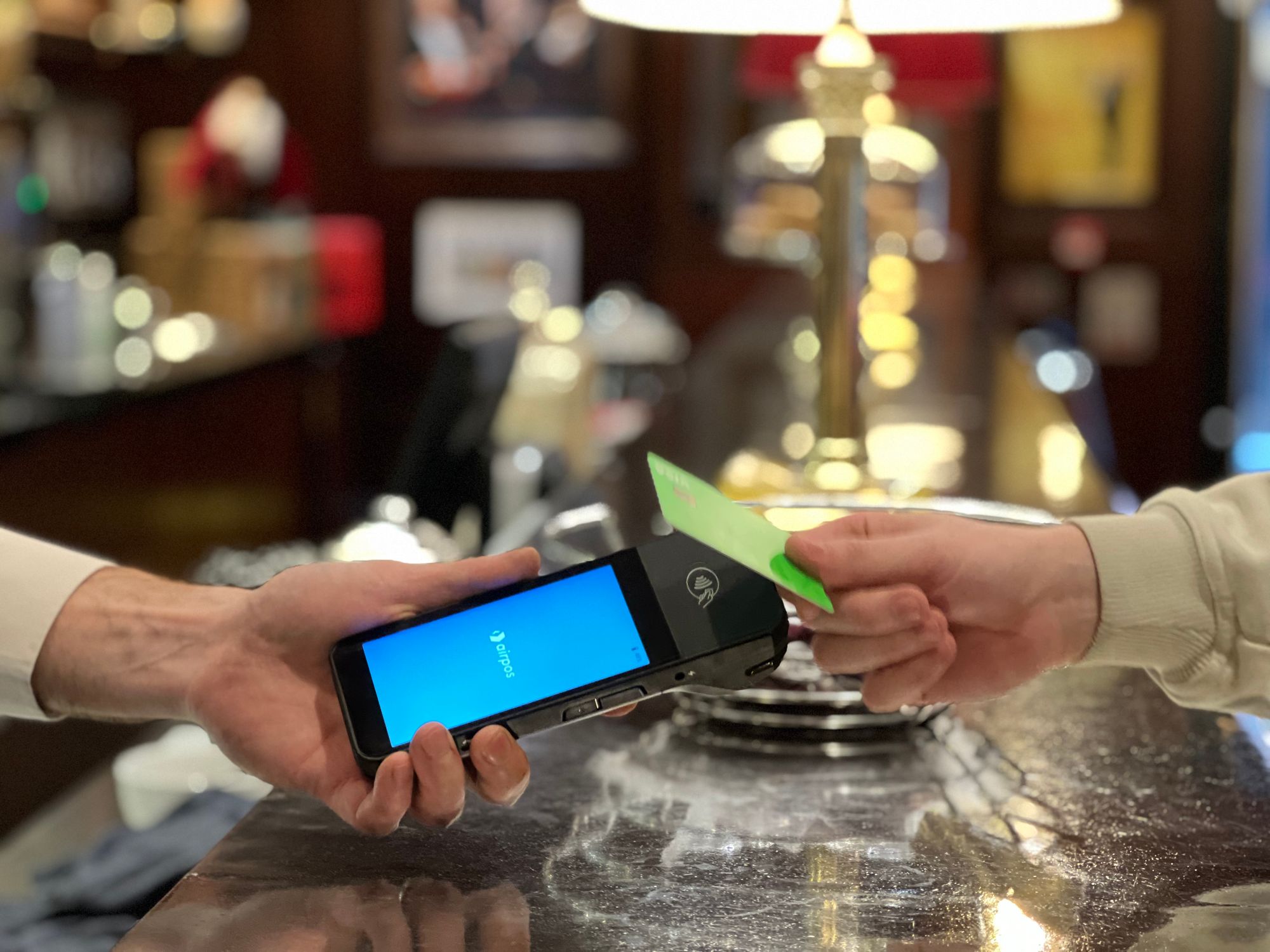 New Wifi Reader For AirPOSPay
We're pleased to introduce our newest AirPOSPay card reader to our arsenal in the form of the WisePOS E. Unlike our previous card reader, the WisePad 3, the WisePOS E connects to your AirPOS till via wifi and works with both Android, iOS and also Microsoft Windows.
The WisePOS E has a large colour screen that can be customised with your logo or even a QR code that your customers can scan to be taken to your e-commerce store, your latest offers, upcoming events and more.
For our hospitality customers the WisePOS E allows tips to be given right on the device allowing your customers to seamlessly reward your staff for their great service at the touch of a button.
The WisePOS E reader is now available to buy online https://airposhardware.com/products/airpos-pay-card-reader-bbpos-wisepos-e
If you'd like to use AirPOS subscription free with AirPOSPay we're saving most customers up to 20% per annum on their current outgoings for POS and payments. If you'd like a quote please upload your most recent card processing statement here
AirPOSPay Transaction Reports Are Nearly There
A dedicated fees report for AirPOSPay transactions is almost complete and will be in the AirPOS Reports suite very soon. This report will allow you to clearly see the fees you pay
Android Issues With AirPOSPay
We're big fans of Android but one thing we don't enjoy is the sheer amount of devices and versions of Andriod there are out there in the world. We're aware that some versions of Android are having an issue with connecting to our Wisepad 3 reader. We're working on this and expect a resolution very soon.
PayPal Here is Shutting Down
For customers still using PayPal Here it will be shutting down on April 3rd 2023. If you'd like to talk to us about how your can go subscription free by using AirPOSPay instead of PayPal Here please get in touch here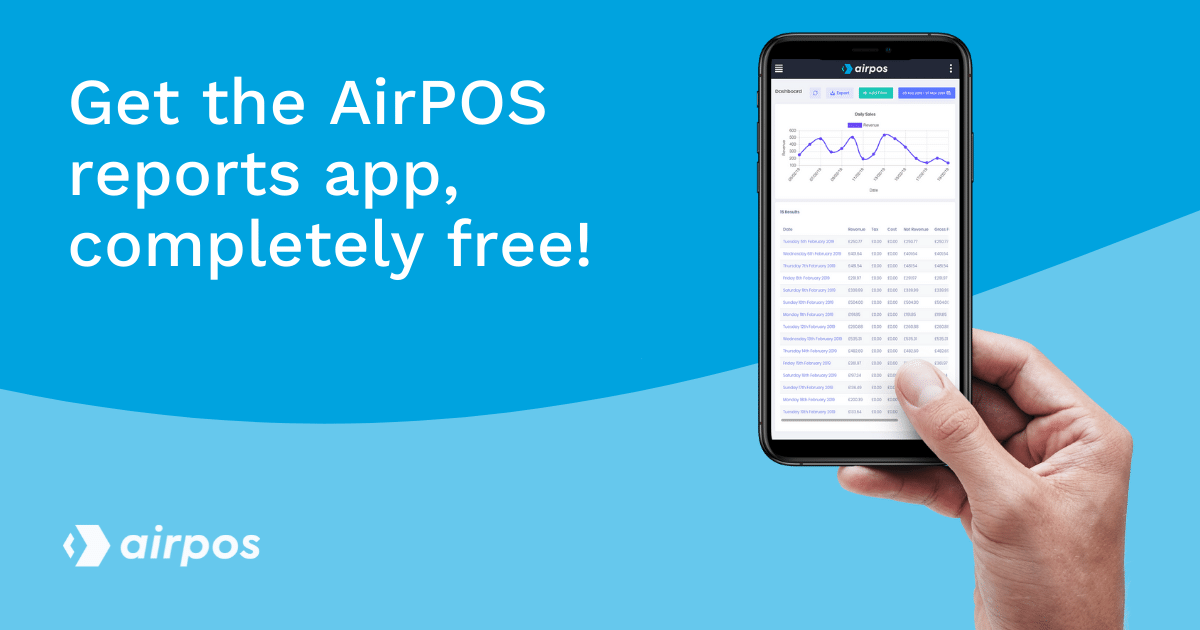 The AirPOS Reports App Is Now Free!
Take your business wherever you go with the AirPOS reports app for iPhone, Android and tablets. We've bundled our reports app at no extra cost allowing you to see your sales as they happen, run reports and much more. And we've upgraded it too by allowing you to communicate directly with our support team through the app, 9-midnight 7 nights a week as always.
Grab it on Android here or for your iPhone here
Need help or advice from AirPOS support? Drop us a line through the chat in your backoffice or at support@airpos.co.uk we respond in less than two minutes :)