AirPOS Pro is an upgrade from AirPOS and costs £39.99 per device. It features two major additional pieces. These are the 'Customer Accounts' and 'Customer Loyalty' features.
When you go into the backoffice you'll see a screen similar to the image below with two new links in the left margin for 'Loyalty' and 'Customer Accounts'.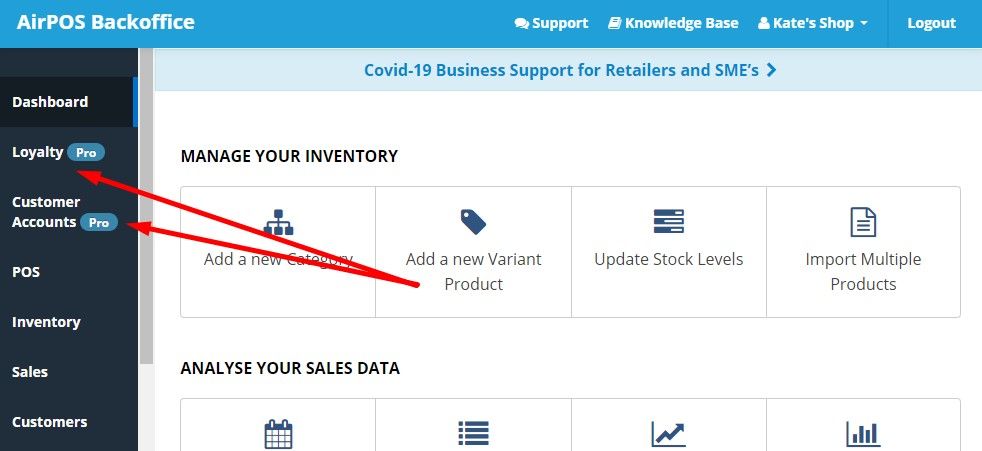 If you click or tap on either 'Loyalty' or 'Customer Accounts' your screen will change to one similar to that below in which you'll be prompted to upgrade your AirPOS account to AirPOS Pro.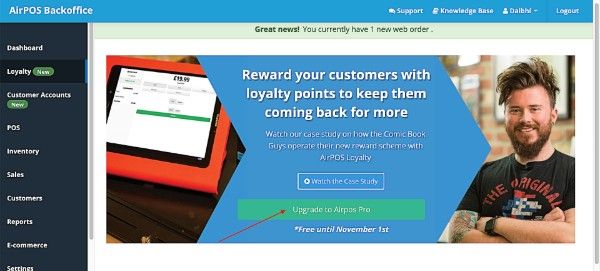 Tap on the 'Upgrade to AirPOS Pro' button. To avail of Customer Accounts and Customer Loyalty please have a look at the articles below.

Customer Loyalty Rewards Scheme
Setting up and Using Customer Accounts.
Downgrading from AirPOS Pro
If AirPOS Pro is not for you then you can easily downgrade. To do that go into your backoffice and click or tap on your company name at the top right of the screen in the blue menu bar and select 'Edit My Account'.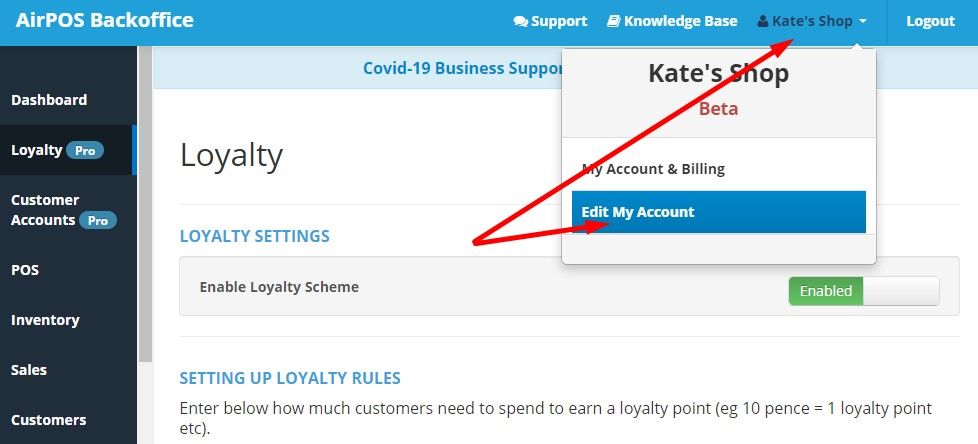 Scroll down the edit my account screen and you'll see a red button to 'Downgrade from AirPOS Pro'. Just press that to revert to AirPOS Standard.