To add a logo for your e-commerce webstore click or tap on 'Settings' from the left margin of the backoffice and you'll see the following screen with Your AirPOS E-commerce Receipt Logo section at the top of the page.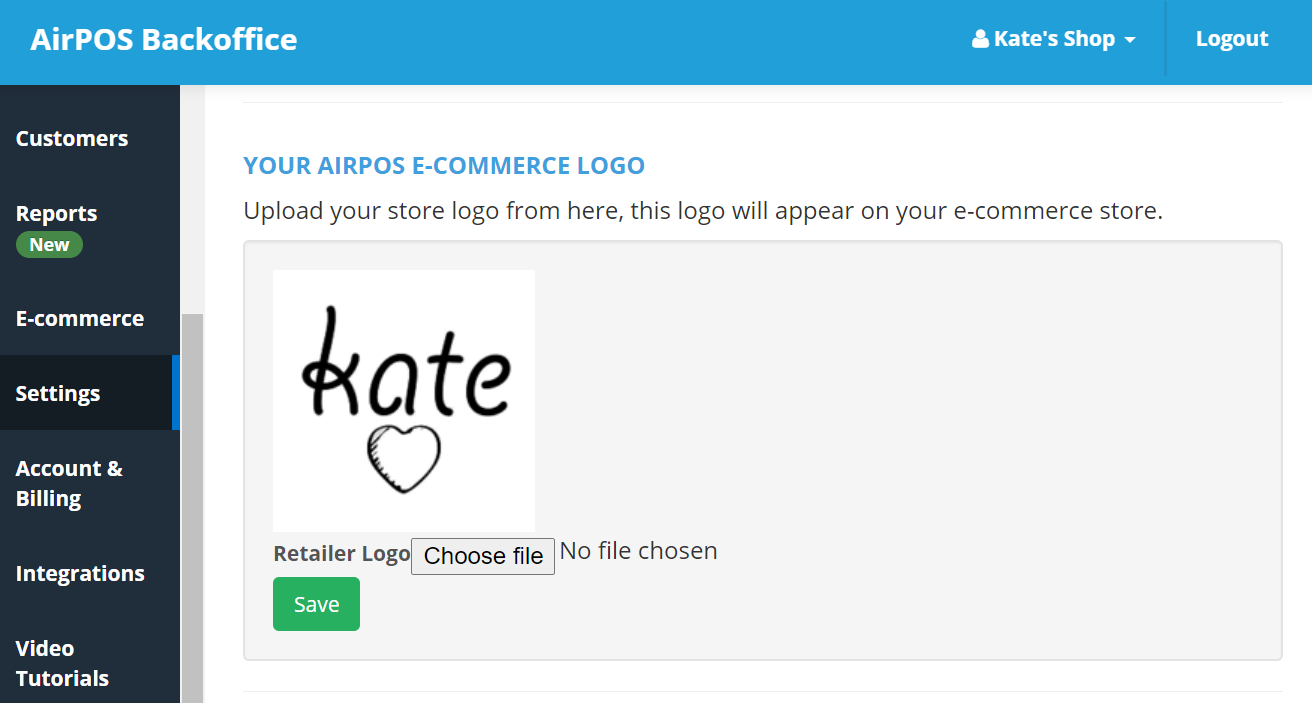 Click or tap in the 'Choose file' box and select the image you want to upload and click on the 'Save' button. If you want to change that image just go back into your settings in your backoffice and select a different image file and click on 'Save'.
Your image can be in JPEG or PNG format and will be resized when uploaded as seen in the image below.